News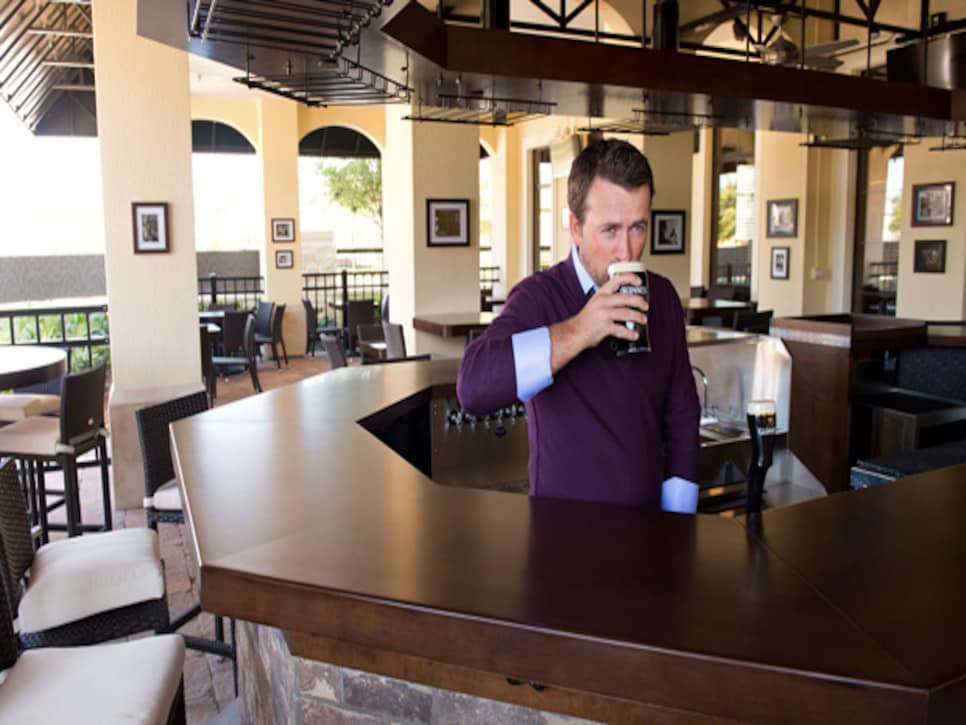 Sitting at the head of the captain's table, Graeme McDowell proudly and graciously hosted a group of golf writers for dinner at his new restaurant the night before the opening round of the Arnold Palmer Invitational. Nona Blue was packed and the reviews had been strong, but that's only part of the reason why McDowell was smiling.
To his left was McDowell's fiancée, Kristin Stape. McDowell thanked everyone for coming and raised a glass of Guinness for a toast. He and Stape met 18 months ago when she came to do the interior decorating in McDowell's home at Lake Nona GC. They will marry the week after this year's Tour Championship.
It was easy to see that the 8:16 a.m. tee time awaiting McDowell wasn't a worry. Neither is the stress of owning a business or getting married. As long as the restaurant remained "slammed," as it was during its St. Patrick's Day weekend opening, and as long as Kristin was happy, G-Mac was happy.
"Where am I right now?" McDowell said when we talked earlier in the day. "I feel unbelievably happy and balanced. Things are good. I think it's reflecting in the way I feel on the course."
McDowell came into Bay Hill with top-10s in his last three starts. Although upset with the double bogey he made on the 72nd hole of the WGC- Cadillac Championship, his overall takeaway was that a victory was within his grasp. "I just didn't putt well enough to win," he said after finishing T-3.
That McDowell hasn't won an official event in the United States since his 2010 U.S. Open triumph hasn't left him pressing, he insists. Since Pebble Beach, he has played 40 official events, finishing second twice, including last year's Arnold Palmer Invitational and the U.S. Open at Olympic Club. Twice during that time McDowell has won Tiger Woods' year-end tournament in California, unofficial victories that did earn world ranking points.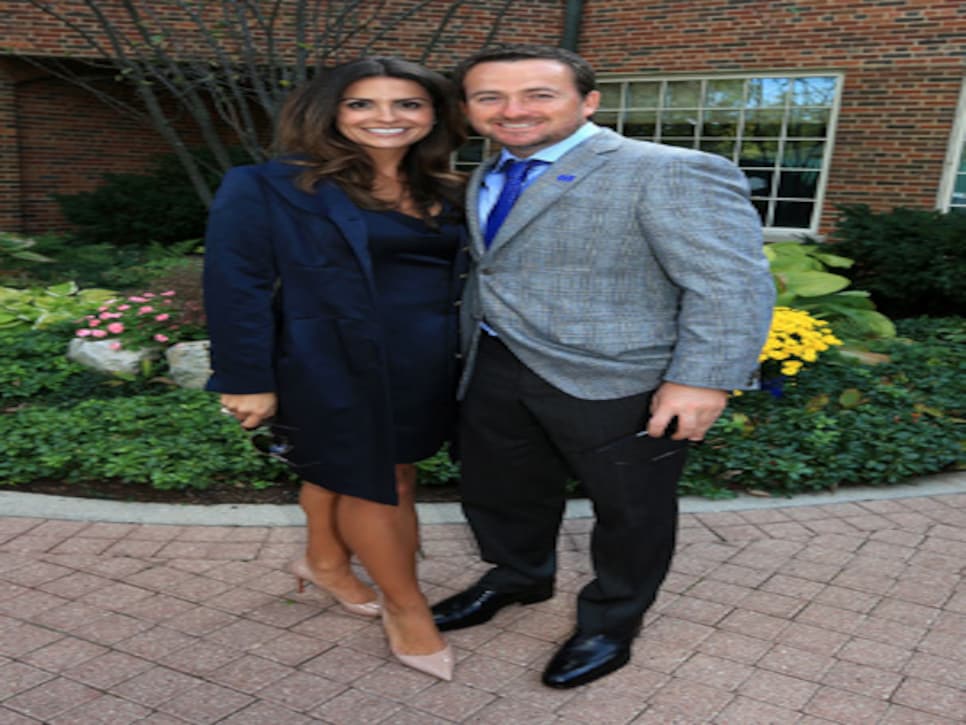 "We're patient with the buildup," McDowell said. "We know something good is coming this year and plenty of it. If I can give myself more opportunities like Doral, I know I'll win plenty. I'm just happy that I'm getting better. That's where I'm at."
Good enough to jump into his latest off-course endeavor without reservation. McDowell became a 40-percent investor in Nona Blue with two other restaurateurs from the Orlando area thanks to a conversation he had with a pub owner in Northern Ireland five years ago. The Ramore Wine Bar, on the harbor in McDowell's hometown of Portrush, was rated one of the most successful restaurant/pubs in the United Kingdom until the recession hit in 2008. McDowell, who once poured pints there, was approached to make an investment and envisioned himself on weeks off stepping back behind the bar again and "being part of something fun and cool away from golf."
It turned out the Wine Bar owner didn't need his investment, but the idea stayed in McDowell's head, resurfacing when the opportunity for something in the Lake Nona area east of Orlando International Airport arose. Any time McDowell wanted "a nice steak and a glass of wine," he found himself driving 30 minutes. He felt the area was crying out for a restaurant like Nona Blue. Thanks to name drops on Golf Channel and his news conference before the API, McDowell has, as he said, "one of the most well-marketed restaurants in the Orlando area in many, many years."
McDowell's partners, Joe Davi and Bill Bona, bring expertise in the restaurant business. Davi managed J Alexander's in South Florida. Bona had success at the Celebration Town Tavern in Orlando's southwest suburbs. With its exposed brick walls, dark-wood floors and open kitchen, Nona Blue is a morph of Davi's and Bona's former establishments -- with a G-Mac spin.
"I'd like to see a few more tastes of home on that menu," McDowell said, alluding to an authentic Irish coffee recipe currently in development. The Guinness in Nona Blue is as close to what you'll find in Northern Ireland, and the "G-Mac and Cheese" features cold-water lobster and smoked bacon. McDowell ordered the Magner's Cider brined double-cut pork chop with mashed potatoes and braised apple chutney, and was home in bed by 10:30.
The API was one of those weeks for McDowell where the restaurant did better than the golfer, with a 69 on Monday his only under par round all week. After finishing T-45 at Bay Hill, he was off quickly to Isleworth to represent the Lake Nona Blue in the Tavistock Cup. The team colors inspired his restaurant's name.
"Is the restaurant something I'm looking after as a future? Not really. It's kind of a hobby for me," McDowell said. "Am I going to make a lot of money? Probably not. Am I going to lose a lot of money? Probably not. It's somewhere right in the middle. If we take this thing to five, six or seven restaurants, brilliant. That's the plan. But I'm having fun with it. I'm remaining light-hearted about it."
As for where McDowell's heart is, the answer lies in his life partner. He and Stape felt the chemistry at their first meeting, and it didn't take long before their romance clicked.
"Yes, there are so many changes in my life, but I've never felt so good and happy and settled," McDowell said. "Kristin is amazing. Somehow I just knew in my heart eight months ago that I was ready to get married to Kristin. She's a very calming influence for me in general from a life point of view."