News
My Town: Thomas Gibson's Charleston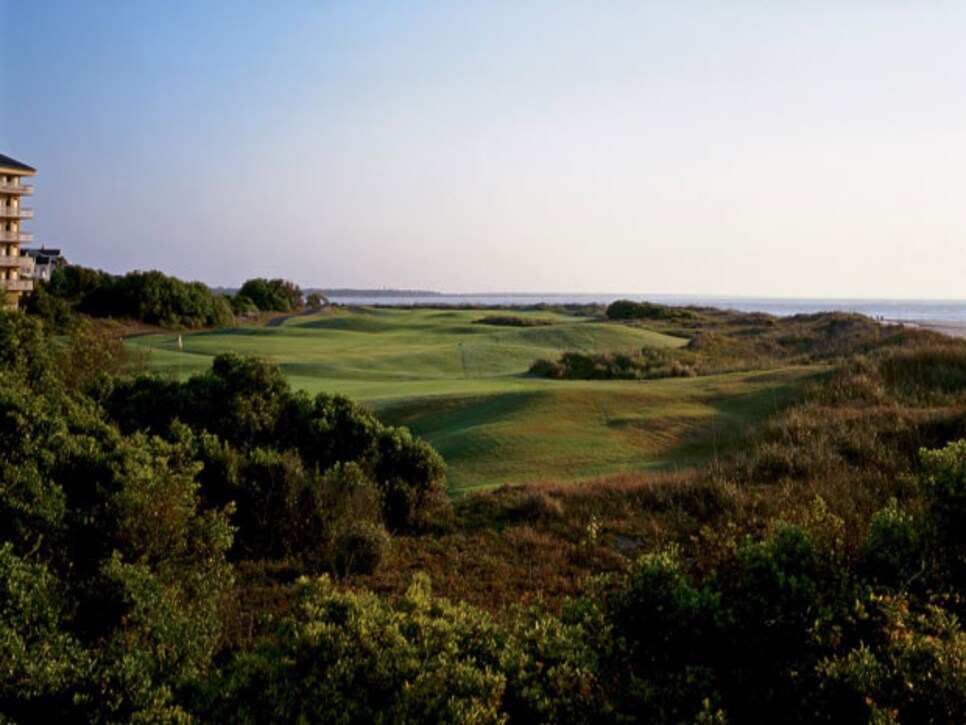 Television and film star Thomas Gibson was born and raised in Charleston, S.C., and caught the acting bug at 9--two years after taking golf lessons.
He attended Little Theater School, belonged to the Young Charleston Theater Company and Footlight Players and attended the College of Charleston before winning a Julliard School Drama Division scholarship.
"I do love golf," Gibson says. "I played every day in the summer I was 13, but probably only played 10 times over the next 20 years. Then, in the mid-1990s, the golf bug completely bit me again."
Gibson commutes from Los Angeles to his home in San Antonio, playing at historic Oak Hills CC
. "Unfortunately, I only have time to play 15 to 20 rounds a year," he says. "I'm a 6-handicap but can play to a 16, no problem."
Gibson and his family spend about two weeks annually in his boyhood hometown. "Charleston is an amazing place," Gibson says. "I probably didn't appreciate it enough when I was growing up."
for this year's PGA Championship at the Ocean Course, which is Charleston's definite budget-buster place to play. I remember going out to Kiawah Island with my parents when there were maybe six houses there.
in Mount Pleasant. You also can't go wrong with any of Kiawah's resort courses. Wild Dunes Resort's Harbor
, where PGA Tour player D.J. Trahan plays, is also a great private track.
There were a few great restaurants in Charleston when I was a kid, but now there are a handful of great places on every block. My old standby for a super southern experience is the Hominy Grill on Rutledge Avenue, which is fantastic for breakfast, lunch or dinner. Fulton Five is also a wonderful old favorite.
A few other outstanding restaurants include Halls Chophouse, the Macintosh, Pearlz Oyster Bar and Osteria la Bottiglia.
If the sky's the limit, The Sanctuary at Kiawah Island Golf Resort is the area's "it" place. In Charleston proper, there are some fantastic downtown hotels too: Charleston Place, Market Pavilion Hotel, Harbour View Inn, The Restoration on King and the French Quarter Inn, which is built on the site of a decrepit warehouse where I took boxing lessons in about 1974. It's hard to fathom it's now a five-star hotel.
Charleston has something for everyone, rain or shine. Its architecture is unparalleled. Carriage rides are great for seeing the city and hearing the history behind certain houses and the area. I also recommend the South Carolina Aquarium, Children's Museum of the Lowcountry, the Charleston Museum, IMAX theater and historic Dock Street Theatre--where I often performed.
Taking a boat to Fort Sumter is always fun, and so is visiting any of the area's many plantations and gardens. It's living history. You should see the USS Yorktown aircraft carrier and USS Clamagore, a decommissioned submarine at Patriots Point, and take harbor cruises on the Schooner Pride or Palmetto Breeze.
There's nothing better for kids than a bucket and shovel at the beach. I grew up across the marsh from The Citadel. We loved buying chicken necks at the Piggly Wiggly, tying them to a string on a stick and catching blue crabs.