News
My Town: Michael Thompson's Birmingham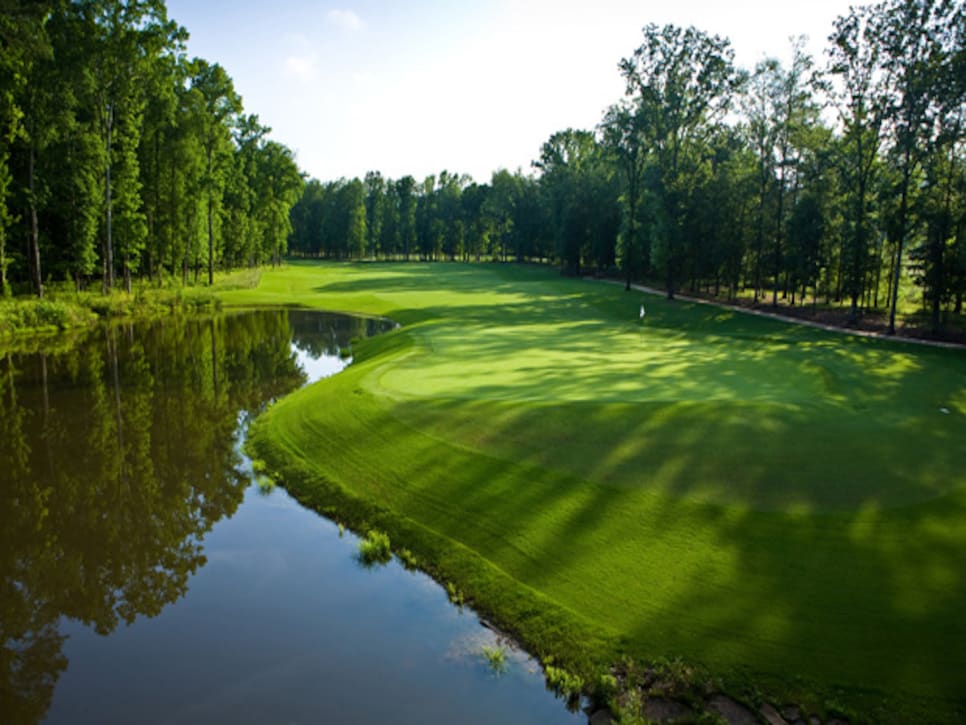 It's not often you find a PGA Tour player based in Birmingham, Ala. It's even more rare to find one who put down roots there because he found it was a great place from which to launch his professional golf career. "When I was starting out on the NGA -- formerly Hooters -- Tour, I drove to most of the tournaments," said Thompson, who grew up in Tucson but finished his college career at Alabama. "That was very convenient and also saved a lot on expenses."
Most of all, Thompson enjoys the slower pace Alabama affords. "The PGA Tour is like a huge party where I'm pulled in every direction," Thompson says. "That's all great stuff, but it can be overwhelming, so it's nice to come back here. It keeps you grounded. The southern hospitality is very rich here. That's a great attribute to have in an area, and that's why I hope to raise a family here. It's a big attraction to me."
I'm fortunate that I'm able to play at a number of great private courses. My personal favorites are the CC of Birmingham and Shoal Creek, where I have an honorary membership. While at Alabama we would come up once a semester to play, and it was always a great experience.
For public golf there are the courses of the Robert Trent Jones Golf Trail. Plus there's FarmLinks at Pursell Farms. They test a lot of new agronomy equipment as well as different types of grasses. You might actually be playing on several different types of grasses over 18 holes. There are a lot of elevated tee shots with spectacular views and the service there is unbelievably good.
It is hard to believe Alabama has great Mexican food, but it's true -- and being from Tucson I'm a pretty tough Mexican food critic. My favorite here is Pinches Tacos. The service is quick, and the street tacos are tremendous. They also serve authentic Mexican-style sodas in bottles with Spanish labels.
Barbecue also is high on my list, and a great place is Saw's BBQ. It's in Homewood. The chicken and pulled pork is what you would expect from a Southern barbecue place. Any- thing you pair with those two dishes is going to be good.
A little more upscale is Satterfield's. All the ingredients are from local farms, and the fish and seafood are harvested in the Gulf of Mexico. It's very good eating. One of my favorite dishes is slow braised Tennessee Rabbit, which you don't find every day in most restaurants. It has unique foods and flavors and a high- quality experience.
In terms of location it is tough to beat the Birmingham Marriott that is just off Route 280. There's a lot of interesting shopping areas nearby, including The Summit, which is perhaps the most popular. There's also the Aloft Birmingham Soho Square hotel just south of the city. There are lots of boutique shops and local restaurants all within walking distance. ... The Redmont Hotel is a smaller place that doesn't have a restaurant but is close to several good ones.
Definitely drive down to Tuscaloosa and the University of Alabama. Obviously, try to take in a game at Bryant- Denny Stadium if it's football season, but there's also the Bear Bryant Museum. You can see the rich history and traditions of the Crimson Tide. … Oak Mountain State Park is a great place to ride bikes or hiking. They have mountain biking trails and camping areas too.
Birmingham also was the heart of the Civil Rights movement, and the Birmingham Civil Rights Institute is an excellent place to learn more about this important time in our country's history.