News
Breaking The Code: Golf World's Annual Lido Design Competition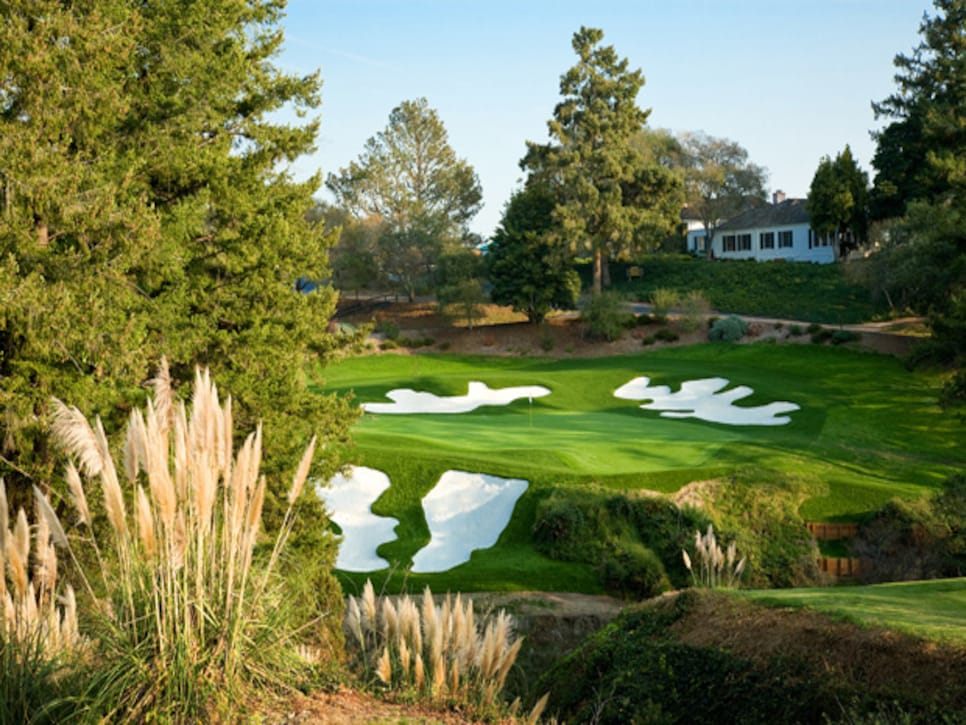 I'm going to pass along a little insider information on how you could win this year's Lido Design Competition. That's the annual contest that Golf World co-sponsors with the Alister MacKenzie Society, offering a grand prize of $3,000 plus an invitation to attend and play golf at this year's society meeting at Lahinch GC in Ireland, Sept. 1-3. If you accept the invitation, you'll receive an additional $2,000 to defray travel expenses. For any fan of golf design, it's the sweetest deal going.
Golf architect Jay Blasi will serve as this year's judge. Jay is a former associate of Robert Trent Jones Jr. and co-designer of, among others, Chambers Bay, host of next year's U.S. Open. Deadline for entries is May 15, 2014.
So why would I reveal a trade secret that might help you win this year's contest? Because I'm trying to generate more participation in the Lido Competition.
In the eight years the magazine has been co-sponsoring it, we've received an average of 70 entries annually. That's about the same number that entered the original Lido competition in Country Life magazine in 1914. That's right, the first was 100 years ago, and since the MacKenzie Society has designated this year's contest to be a Centennial Celebration, I figure we ought to get at least 100 entries this time.
How appropriate would that be?
Dr. Alister MacKenzie won that 1914 contest. His winning hole was subsequently built as the 18th at Lido GC on Long Island. Sadly, the course no longer exists. (In an upcoming issue, I'll detail the entire Lido design saga.) While MacKenzie's winner was a long two-shot hole, per the rules of that contest, this year we're challenging readers to design an original par-3 hole that reflects MacKenzie's design philosophy.
Not sure of that philosophy? The official rules posted online tick off several of his most distinguishing design features, and if you've ever watched the Masters, you know three of MacKenzie's finest one-shot holes: No. 4 with its narrow neck framed by bunkers, the downhill sixth with its roller-coaster green, the 12th over Rae's Creek to a wide, shallow putting surface. (But not the 16th. That's a Robert Trent Jones Sr. hole.)
Other marvelous MacKenzie par 3s include the ocean-carry 16th at Cypress Point, the canyon-carry 18th at Pasatiempo and the boomerang-shaped green on the 14th at University of Michigan GC.
You need not be an accomplished artist to win the Lido Competition. Most of last year's entries were in color, but the winning entry, by Will Kendall of Melbourne, Australia, was a pencil drawing. (Kendall is actually a computer-graphics man, and after the fact he provided a stunning sepia-toned computer image of his imaginary hole as it might have existed in MacKenzie's day. But it wasn't used to win the contest.)
If you've ever mentally positioned a green on the far side of a roadside ditch or seen a patch of snow you thought would make a terrific bunker, you ought to enter this year's Lido Competition. If you're constantly redesigning holes in your head as you play them, you definitely need to enter.
I promised a clue on how to win. It's this: MacKenzie always accommodated the average golfer as well as the champion player in his designs. Too many entrants ignore the former and concentrate on the latter. If you provide some alternate routes of play for mid-handicappers and high-handicappers on your ideal par 3, you'll be ahead of the pack and will likely make the small group of finalists. It's the essence of MacKenzie's philosophy: playability for all.
Good luck. See you in Ireland this September.