News
My Town: Justin Leonard's Dallas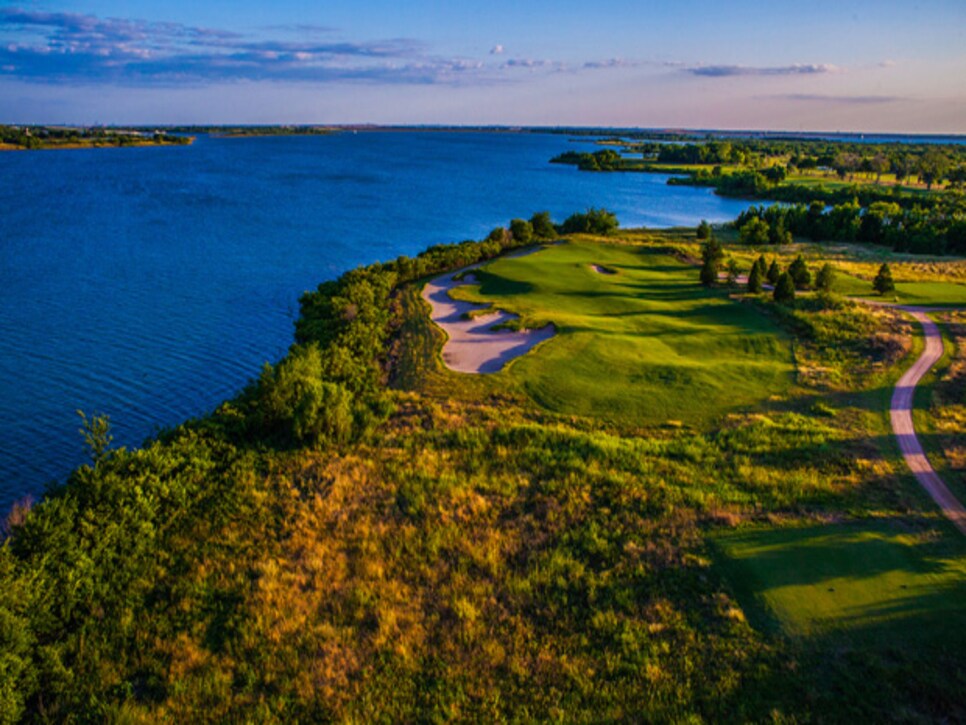 They say everything is big in Texas, and that includes the affection natives have for the Lone Star State. Count Justin Leonard, born, raised and currently residing in Dallas, among the smitten. That said, before the soon-to-be 40-year-old became a PGA Tour member and British Open champ, Leonard already was a home-grown legend having claimed a U.S. Amateur and an NCAA title while a University of Texas undergrad.
It's easy to understand why he returned after school, but Leonard says it shouldn't be a surprise how many other tour pros without in-state ties have settled in the Dallas area. "It's a great place to travel from," Leonard said. "You know you can get to either coast in about three hours."
More importantly, perhaps, it's a quality spot to practice your game. "There is a lot of variety of courses here that can suit all different tastes," Leonard said. "There isn't one or two places where all the guys play. That makes it more interesting."
Same too for everyday golfers.
, a course I helped design. It's north of downtown in The Colony. Our inspiration was links-style, early American architecture, like Shinnecock Hills
and some of the old East Coast venues where weather and wind are always factors.
, and I think it's one of the better courses here. It's tree-lined and tight, but you have to be able to shape the ball to score. ... Brook Hollow GC
is also special. It's a Tillinghast course built in the 1920s with some beautiful pine trees and some sandy soil, which is unique to the area. It's a very fun course.
where they play the HP Byron Nelson Championship. The course was renovated a few years ago, and some tees were straightened out. It's always in great shape. Being able to play a course where we play a tour event is pretty cool.
Our favorite brunch place is Company Café. There are a couple of locations in the city, including a new one on the Katy Trail. We go there every Sunday we're in town. They've got a ton of gluten-free stuff. It's all organic. It's a really cool place with lots of outdoor seating.
One of our favorite lunch spots is Dive Coastal Cuisine in Snider Plaza. Great fish tacos, salads. Again everything is fresh, healthy, organic.
For dinner, Mi Cocina has very good Mexican food. There are quite a few around Dallas and a couple in Fort Worth. Great menu, great margaritas. We always see people there we know.
I've got three places to consider. First is the Rosewood Crescent Hotel, which is close to downtown. It's a beautiful building, a great old hotel. Another place to go if you want to impress somebody is The Mansion on Turtle Creek. It's a small, very boutique luxury hotel. It has one of the best restaurants in town. My wife and I have eaten there on our anniversary. It's just got that old-school charm and service that you don't see a lot these days.
There's also the W Dallas Victory hotel. It's in an area of Dallas that's been recently developed. There are a bunch of restaurants and bars. It has a younger, hipper vibe.
The Dallas Arboretum is right off White Rock Lake. It's just beautiful. At nights in the summer, they hold concerts there. ... Of course, you've got Dealey Plaza, where President Kennedy was shot.
For kids there's a neat museum at Love Field called Frontiers of Flight. Retired pilots give tours. It's all indoors. Some of the volunteers build model airplanes, and If it's not a busy day they've been known to take kids into the workshops to show what they're making.