News
Hoping To Find Olympic Fairways, U.S. Open Field Turned To 2-Irons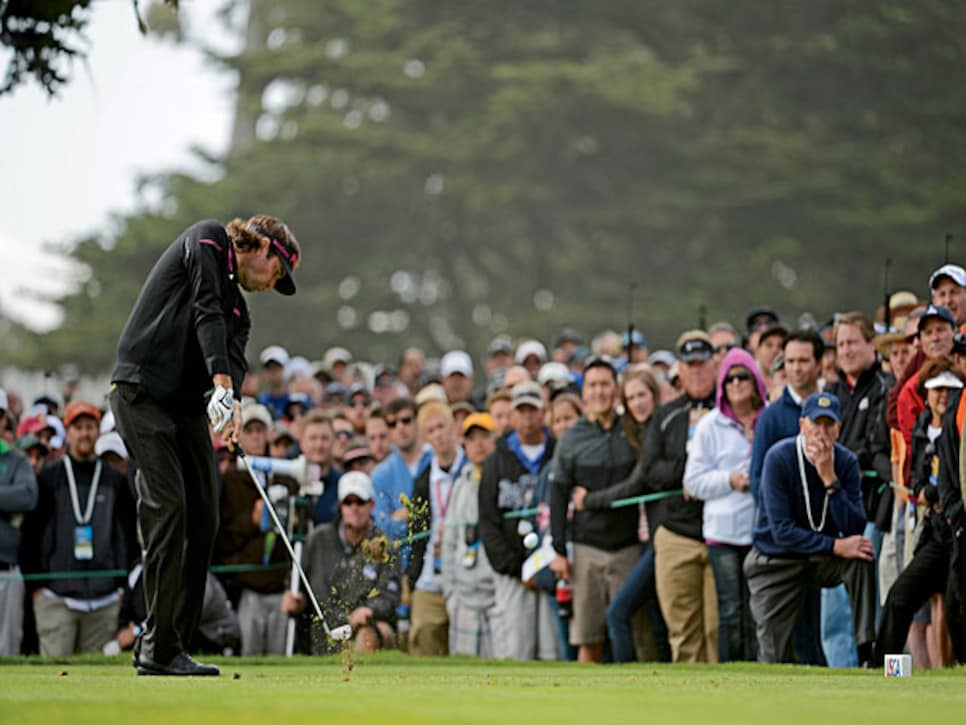 Deuces Were (Sometimes) Wild: Although many players opted for 2-irons to help keep the ball in play off the tee, some, such as Watson, still had trouble finding fairways.
Prior to the 1974 U.S. Open at Winged Foot, Hale Irwin said, "The winner this week will wear out the face of his 2-iron." And it was true. Irwin, who ended up winning the event, used the club no fewer than a dozen times that week, including on the 72nd hole. At this year's U.S. Open, 2-irons also received a workout, except this time usage was more off the tee than on shots into greens.
It was said so often at Olympic Club that you almost thought it was part of the course's proper name: "You have to keep the ball in the fairway." That thinking led to the return, at least for one week, of the 2-iron.
Even before players arrived in San Francisco, they were thinking about adding a low-lofted iron as a valuable tool to solve Olympic's firm, sloping fairways. In preparation, Phil Mickelson and Ernie Els worked with a prototype Callaway utility iron weeks in advance of the U.S. Open.
"I'm not going to take the driver out of my bag entirely like I tried at one Open [at Torrey Pines in 2008]," said Mickelson of his strategy for Olympic, before adding, "There are a couple of holes that you can hit driver, but very few."
That thinking was shared by many players at the Open (although notably not by champion Webb Simpson, who started his iron set at the 4-iron). Asked about the similarities between Olympia Fields (where he won the U.S. Open in 2003) and Olympic, Jim Furyk said, "I think they're similar in that they forced a lot of players … to play from similar spots in the fairway. Length isn't really much of an issue here. Whether you hit driver off the tee, 3-wood off the tee or 2-iron off the tee, we're all trying to put the ball in similar spots."
For Bubba Watson that meant pulling his 4-wood and 3-iron and adding a 21-degree hybrid and 2-iron. "You've got No. 5 where I hit 2-iron off that tee ... You can't hit driver -- you can, I guess, but to be smart you can't hit driver on some of these holes," said Watson.
Others opting for the deuce included Tiger Woods, who alternates between a 5-wood and a Nike VR_S 3-iron bent to a 2-iron loft and chose the latter. Nicolas Colsaerts also added a 2-iron.
In all 22 players carried a 2-iron at Olympic. Some weeks on the PGA Tour as few as six or seven are in play while the norm is approximately a dozen. Hybrid usage, as a result, was affected. Only 128 hybrids were used -- down from 137 the previous week in Memphis at the FedEx St. Jude Classic.
"I kept it in the fairway most of the time," said Colsaerts, who finished T-27. "It's a course where you have to play for position, and many times that was by using an iron of the tee, not driver."
Although it is almost certain most of these 2-irons will be returned to the bench in the coming weeks, they served their purpose at Olympic.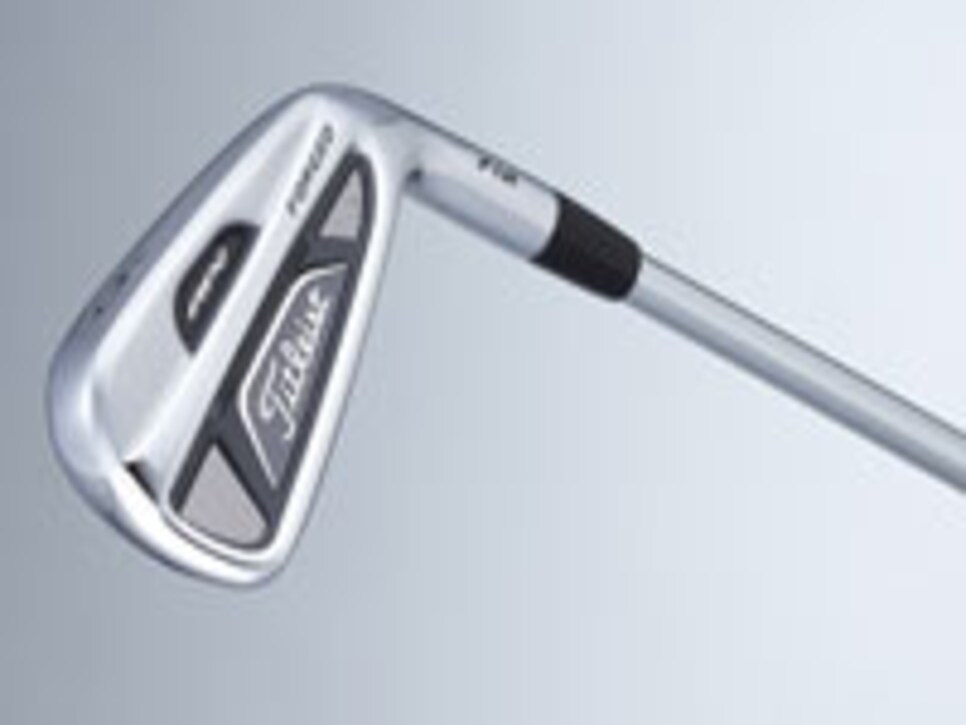 Price: $1,100 (Set of eight, steel)
A redesigned sole cradle allows for more weight in the heel and toe to raise the MOI and produce more consistent ball speeds across the face. Nick Watney used an AP2 5-iron from 190 yards in making the third double eagle in U.S. Open history with a 2 on the par-5 17th hole at Olympic.
Although the club is no longer part of Ping's product line, the G5i Craz-E remains available at some retail stores. More importantly, Webb Simpson, who has used a belly-length (44.5 inches) version of the club since his days at Wake Forest, employed the club in winning the U.S. Open at Olympic. Simpson's putter, which weighs 385 grams and has 1.5 degrees of loft, has the G5i Craz-E's strategically-positioned sole cavities that boost the moment of inertia for added forgiveness on mis-hits. A ball-shaped, crescent top rail aids alignment while a polyurethane face insert provides a pleasing sound and feel at impact.
Jim Furyk tested a gold-accented uDesign Callaway RAZR Fit driver (in honor of his favorite football team, the Pittsburgh Steelers) early in the week, but opted for tweaking his gamer instead. Furyk changed the weights on his 10.5-degree RAZR Fit to put the heavier weight in the heel to combat tee shots that were "hanging to the right." Although Furyk finished T-4 at the U.S. Open, his duck-hook 3-wood off the tee on No. 16 proved costly. ... Rickie Fowler paid a visit to Scotty Cameron's Putter Studio prior to the U.S. Open and came away with a new putter and grip. Fowler had been using a Cameron by Titleist GoLo with a single-bend shaft using a left-hand low grip. At the Studio it was determined Fowler's eyes were looking more down the shaft than over the ball. Switching to a straight shaft, Fowler got his eyes over the ball and returned to a conventional grip because he said it felt more comfortable on long putts. Fowler averaged 29 putts per round at Olympic. ... Fredrik Jacobson had 3 degrees of bounce removed from his Callaway RAZR X Forged wedges to better deal with the tight lies at Olympic, while also helping produce more spin on full shots. ... Masters champ Bubba Watson added a 21-degree Ping i20 hybrid as well as a Ping S59 2-iron, feeling both clubs would come in handy off the tee at Olympic Club. Watson took his 14-degree 4-wood and S56 3-iron out of play.