News
Ten Years Of Equipment Stories Reveal An Evolving Landscape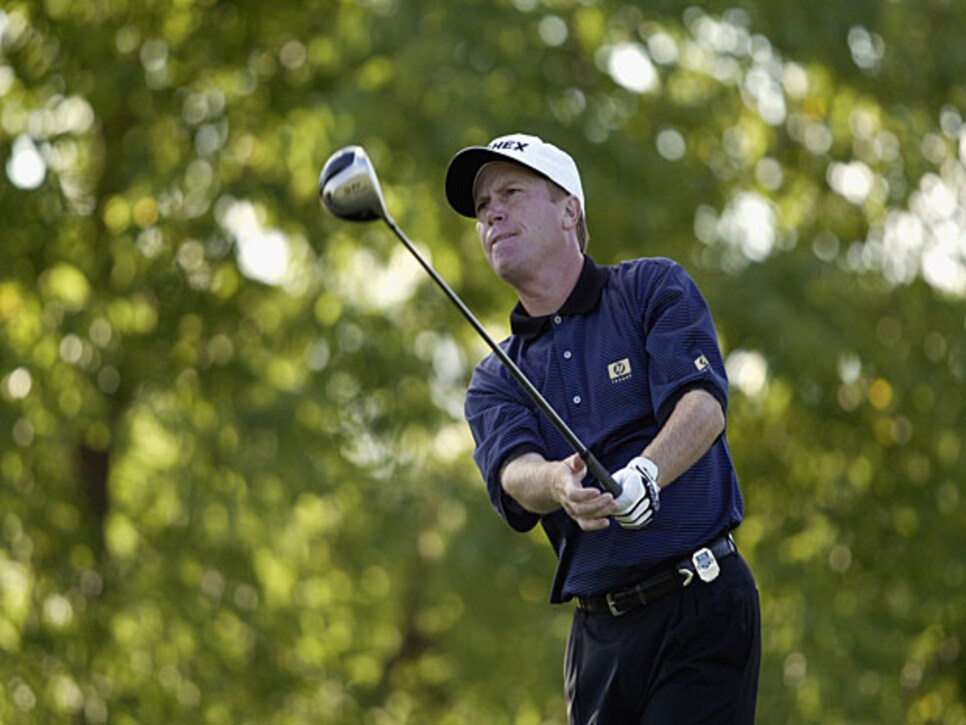 At the 2002 Masters, Sluman tried to garner extra yards using a driver measuring just 300cc.
It was 10 years ago during Masters Week I wrote my debut column as Golf World's equipment editor. Since that time nearly 400 columns covering everything from the minutiae of using lead tape to the first equipment rollback in nearly 80 years when the so-called groove rule was implemented have occupied space on these pages, along with approximately 2,000 items relating to tour players and their equipment.
In retrospect, the thought of having enough fresh (and interesting) information to keep an equipment column entertaining on a weekly basis for a decade seems fairly implausible. Luckily, this 10-year span has been one of the greatest eras in terms of innovation and discussion surrounding the governing bodies' regulation of equipment.
One of the popular myths in recent times is that this year's equipment isn't any better than last year's. In a sense, that may be true, in that improvements from year to year tend to be, at times, difficult to discern even though they exist. However, when you add the incremental improvements made each year over a period of time, you see that truly significant advancements have been realized.
For proof, look no further than the initial Golf World equipment column on April 19, 2002. A data element in that column stated that 10 players in the 89-man Masters field still used a wound ball. Hybrids were hard to find but Vijay Singh, Shingo Katayama and Gary Player all carried 9-woods. Jeff Sluman, bothered by a 10-yard loss in distance on his tee shots, tried to rectify the problem with a 300cc TaylorMade 300 Tour driver. After that column I received a testy phone call from a Callaway official over a note that the company was developing a club with a composite body and titanium clubface. "That's top secret," he growled.
Today composite/titanium heads are commonplace, while wound balls and 300cc drivers are found primarily on eBay or at the USGA's Golf House Museum instead of the golf course. Hybrids? They now occupy a spot in the majority of tour bags while some golfers such as K.J. Choi and Y.E. Yang have employed as many as five at a time. One thing, however, hasn't changed much in the last decade—the debate over how far the ball travels.
The lead topic in that column was titled "Standard Measurers" and it centered on the hot-button topic of the possible use of a restricted-flight Masters ball, an idea that was floated as a possibility by former Masters chairman Hootie Johnson, who caught the attention of many when he said, "We are concerned about how far the golf ball goes today, as far as the Masters Tournament is concerned."
History shows a shorter-flying ball never came to fruition, as many in that column predicted. "There's no market for that ball," said Jim Craigie, president and CEO of Spalding at the time. "Golfers want to hit it longer, not shorter." If there has been one constant in golf equipment over the last 10 years, that may be it.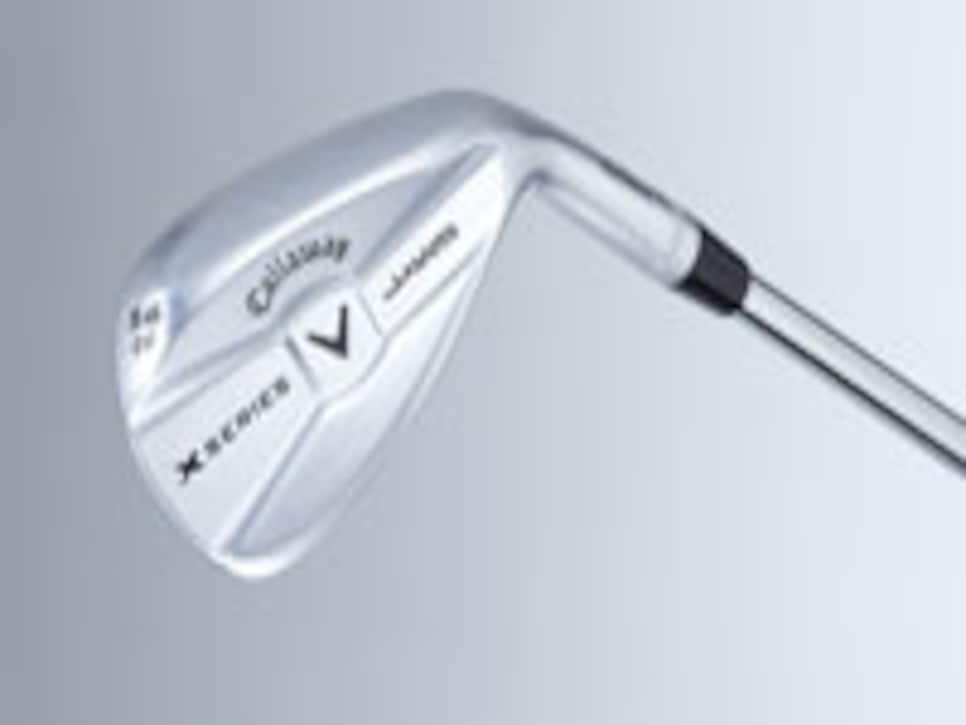 Price: $120 (Lofts: 54 to 64 degrees in 2-degree increments. No 62-degree.)
Phil Mickelson used a 64-degree version of this wedge to hit his memorable flop shot on No. 15 Saturday at the Masters. The C-grind sole is designed to lay the face open and keep the leading edge down.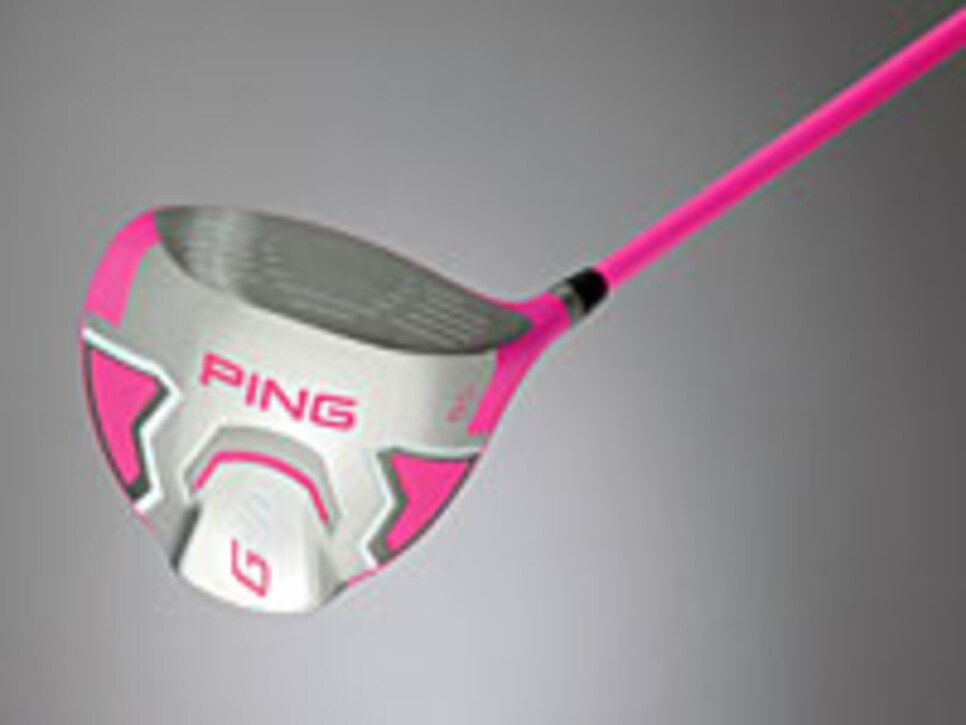 Price: $430 (Lofts: 9.5, 10.5, 12 degrees. Left-handed: 10.5 degrees. Women's: 12 degrees.)
Ping announced it will make available a limited number of pink-colored G20 drivers (the same model as Masters champion Bubba Watson) starting June 1. Ping, which already has made generous pledges to the "Bubba & Friends Drive to a Million" charitable effort since January, will donate 5 percent of the proceeds. The club boasts a bright pink shaft and comes with a matching pink headcover. The shaft is a Ping TFC 169D labeled, "Bubba Long in Pink. Driven by PING. Special Edition 2012." The pink G20 will be available in regular, stiff and ladies flexes.
Extra yards are always welcome at Augusta National GC, but sometimes the chase for them is counterproductive. Such was the case for David Toms, who made a rare mid-tournament ball change Saturday at the Masters, opting for Titleist's Pro V1x instead of the Pro V1 he normally plays. Toms picked up the desired distance (about 11 yards over the previous two rounds), but had trouble finding the touch on the greens with the firmer sphere, saying "I had no feel." Five of Toms' seven three-putts came on the weekend. ... When the Big Three of Arnold Palmer, Jack Nicklaus and Gary Player teed it up as ceremonial starters at the Masters, two (Palmer and Player) used Callaway's new RAZR Fit driver. Player, in fact, was custom-fit on Monday of Masters Week for the club he used for the tee shot, adding some loft and using the adjustable hosel to help produce a draw. Nicklaus used, what else, a Nicklaus driver. The clubs proved to be wise choices for all three men as each striped stellar tee shots. ... Matt Kuchar switched to his old Rife Barbados belly putter for the weekend. Kuchar was five under par for the final 36 holes to finish T-3. ... The most prevalent equipment change year after year at the Masters is wedges. About a third of the field, if not more, got wedges with fresh grooves for this event (including Phil Mickelson), while some sought higher-lofted fairway woods for height into the par 5s. Martin Laird's Masters plan included a new 17-degree TaylorMade RocketBallz Tour he adjusted to the highest possible loft along with an open clubface to hit it higher with a fade into the par 5s.