News
Ideas Reigned At The Latest World Scientific Congress Of Golf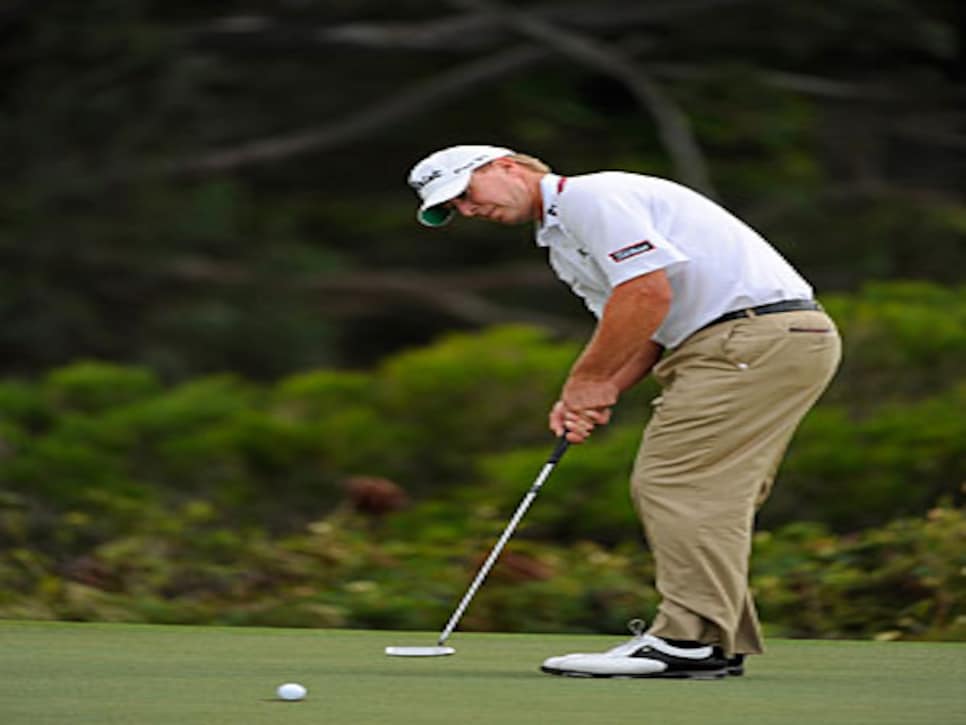 Losing Strokes Is Not An Option: A study revealed pros such as Steve Stricker are more aggressive on the greens when trying to save par.
The recent World Scientific Congress of Golf VI in Phoenix is a little bit like golf meeting "The Big Bang Theory" at a Star Trek convention. In other words, a geek-fest of the highest order covering everything from "Is wireless electromyography reliable for studying the golf swing in a heterogeneous group of golfers?" to "Physiological reactivity and performance outcomes under high pressure in golfers of varied skill."
The WSCG is a quadrennial gathering of bright minds that either work in the golf industry or have an academic interest in the game. Contrary to what many might think, very few people affiliated with equipment manufacturers were present at the Congress, although some do attend. The Congress meets for five days with more than 125 presentations and workshops taking place, covering everything from equipment, fitness, instruction, psychology, statistical analysis and more.
Although some topics bordered on the arcane, others were more straightforward and easier to understand for those not possessing a Ph.D. In one titled "Uncommon Sense: Golfers' Perception of Rules, Risk and Equipment," it was presented that golfers perceive certain elements to have a specific impact on their game. For instance, being fitted for clubs is perceived to have a benefit of three strokes per round while a GPS has a perceived benefit of 1.4 strokes. Overall, lessons are perceived to have a larger benefit than equipment, yet billions of dollars are spent on equipment each year while only some $200 million is spent on lessons.
"The path of least resistance may be occurring," theorized Luke Simmering, a graduate assistant at Louisiana Tech. "Golfers may be choosing to purchase new equipment because they view it as easier than committing the time and resources to take lessons."
In "Building Self-Image to Win," former Olympic medalist Lanny Bassham spoke about tour pros such as Ben Crane making notes or even speaking into a recorder after a round, noting the things they did well, those they did not and what action they would take to improve. The key, says Bassham, is to stay positive. "Golfers like to beat themselves up," he said. "But that just reinforces the negative. The reinforcement stage needs to be about building self-image, not tearing it down."
Among the more interesting statistical analyses was a study revealing driving distance has more of an impact on success on the Champions Tour than it does on the PGA Tour. The study, presented by Fred Wiseman, a professor of statistics at Northeastern, concluded distance only mattered on par-5 holes on the PGA Tour whereas driving the ball longer than average signified success on par 4s and 5s on the Champions Tour. The theory? Virtually all PGA Tour players are long enough to hit similar irons into the green on par 4s whereas there is a larger discrepancy between the distance haves and have-nots on the senior circuit.
Other findings included a presentation that claimed to have studied 1.6 million putts via the tour's ShotTracker, coming to the conclusion pros are more often past the hole when putting for par or bogey than when putting for eagle or birdie, concluding that a risk-aversion exists in players when par or better is assured, but aggression returns when faced with bogey or worse.
Such a free sharing of information is rare in the golf industry where monetizing one's thoughts and findings are the priority. For five days, however, theory and data flowed freely, enlightening those in attendance, but also raising questions about the validity of some claims as well as thoughts on how to expand on the studies presented. Those questions and the quest for fresh insight are sure to be part of the next World Scientific Congress of Golf in 2016.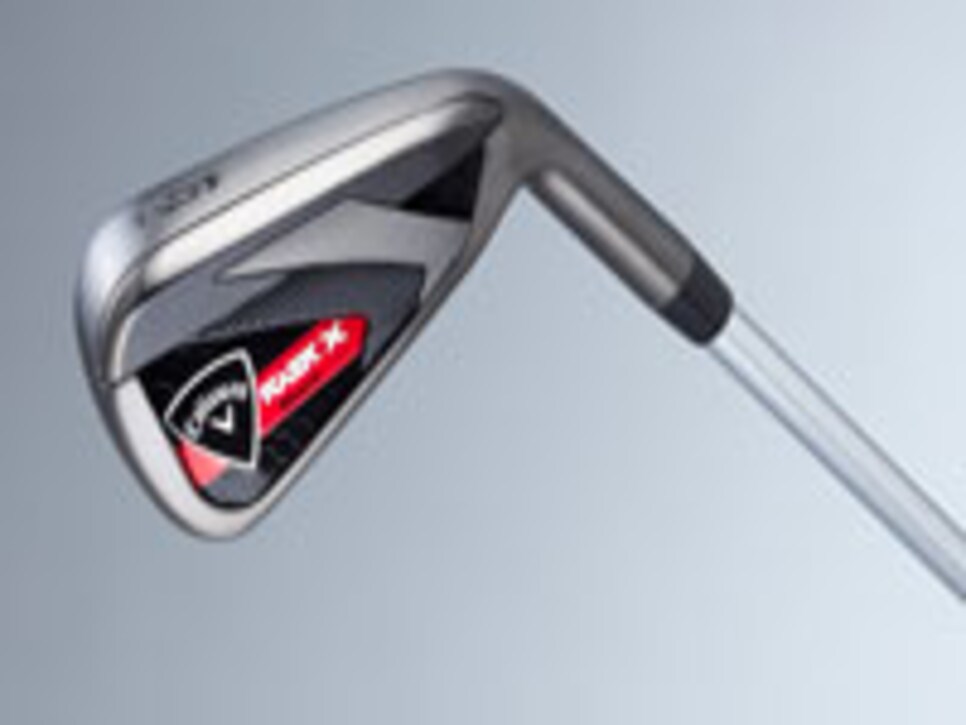 Price: $800 (Set of eight, steel)
Differences from the RAZR X include a longer hosel, lower center of gravity and 1 degree stronger lofts in the 7-, 8- and 9-irons. The black finish minimizes glare, and the sole is designed to help prevent fat shots. A cavity medallion assists vibration dampening.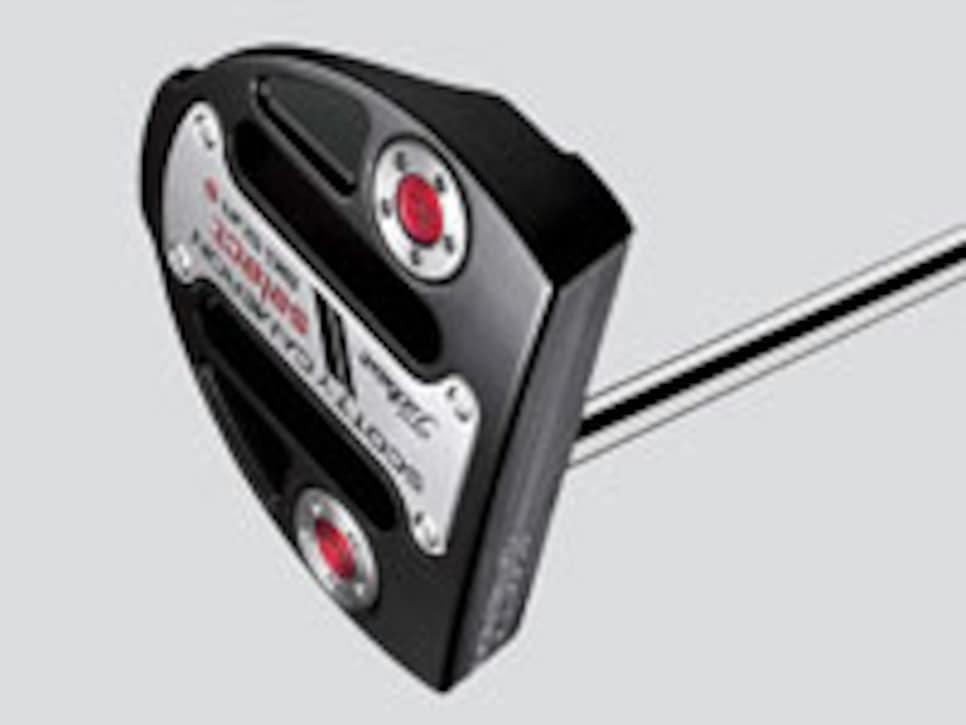 Scotty Cameron by Titleist Select__
Price: $375 (Nine models)
The Select line utilizes clubheads that are deep milled (to provide a softer feel) from 303 Stainless Steel with a Tour Black Mist finish. A stepless shaft provides a clean look at address while Cameron's new "Pistolero" grip is an update on pistol grips from years past. The blade line features five Newport models while the mallet offerings are the GoLo and GoLo S (also available in mid lengths, as is the Newport 2 blade). Those gravitating toward longer putters can select from the Big Sur and Big Sur S at 49 inches. Those putters feature a one-piece grip.
Jim Furyk is the rare PGA Tour player without a contract requiring him to play a significant amount of one company's equipment, having a deal only to play a Callaway driver and ball. At the Transitions Championship, however, Furyk had 12 Callaway clubs (including an Odyssey putter) in his bag, including RAZR X Forged irons and X Forged wedges. ... Sang-moon Bae switched to a Callaway Legacy Black driver at the Transitions. For those unfamiliar with the model, the pear-shaped, 440cc driver is not available in the United States. For the week Bae, who was part of a four-man playoff at Innisbrook, ranked T-19 in driving distance and T-24 in accuracy. ... Louis Oosthuizen might have been seeking to rekindle some old magic at Innisbrook by putting a Ping Rapture V2 driver with a True Temper Project X X6B7 shaft in play. The club is the same model and shaft the South African used during his 2010 British Open win.