News
Core And Dimple Improvements Aid Pros In Windy Conditions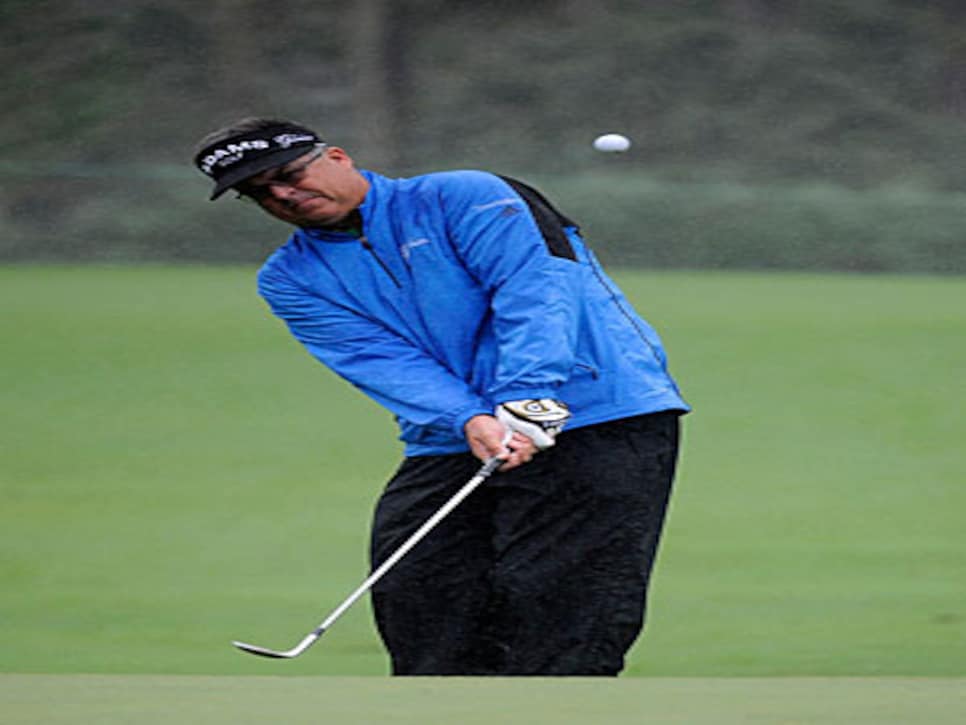 Adjusting Nicely: Perry won last month despite early concerns about the model ball he had switched to.
Most golfers know the adage, "When it's breezy, swing it easy." While that might seem simplistic, the rationale behind it makes perfect sense. When you swing harder, you tend to come into the ball more steeply and impart more spin. In windy conditons that's the last thing you want to do.
Ball designers know that too, especially since the conversion to solid-core, multilayer balls. Lowering spin and improving the aerodynamics of the cover/dimple design are among the chief goals of ballmakers. Consequently, the wind now has less of an effect on shots than it used to.
"Historically speaking, building a golf ball has always been a series of trade-offs," said John Rae, VP of R&D for Cleveland/Srixon. "You could choose to get more distance or you could choose to get more spin; you could choose good performance into the wind or good performance downwind. Over time we have minimized those tradeoffs, so making a ball that is good for distance and can perform in the wind doesn't have to be mutually exclusive."
Although players at the WGC-Cadillac Championship often spoke about the wind and its effect, none mentioned the improvements that have been made to counteract wind's effect when a ball is in flight. Of course, that doesn't mean those advancements aren't helpful.
"Probably the biggest improvement in aerodynamics is the design of golf balls has driven spin rates to be low," said Dean Snell, senior director of golf ball R&D for TaylorMade. "What's happened, though, is a lot of players tell us it seems to knuckle or fall out of the sky. But through core and dimple design we've been able to enhance the aerodynamic designs to mitigate that effect while still making a ball that performs well in the wind."
At the Champions Tour's ACE Group Classic in February, Kenny Perry had difficulty adapting to a new ball. "I played the '05 [Titleist] Pro V1x since '05. Now I'm having to use the [2011] Pro V1x, and I'm having an adjustment process with this golf ball. It spins more into the wind for me."
The comment would likely surprise Bill Morgan, senior VP of golf ball R&D for Titleist. Morgan (as well as physicists and mathematicians) spent much time designing the current Pro V1 and Pro V1x, including a cover that features "spherical tiling," which is designed to produce a uniform surface on the ball. "It's a very consistent flight, very predictable," said Morgan. "We've heard from a number of players about how well the ball holds its line in the wind."
Even Perry became a believer. He went on to win the ACE Group Classic--thanks to a final-round 70 in very windy conditions.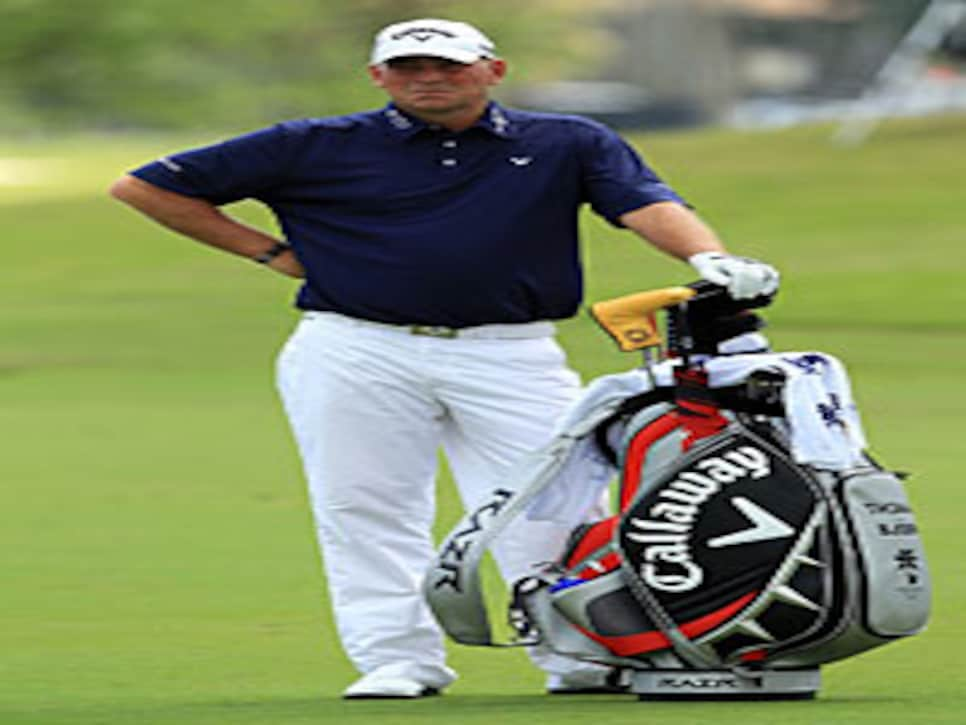 Thomas Björn / First time for everything __
Thomas Björn has been a tour professional for nearly 20 years, and his 13 European Tour titles make him the most successful Danish player ever. During that time he has endured his share of difficulties on the course, but rebounded to win four times in the last two-plus seasons. Still, there was something Björn, 41, had not yet done in a pro tournament—until the WGC-Cadillac Championship. He had never used a belly putter.
That changed at Doral's TPC Blue Monster where Björn used Odyssey's White Hot XG #1 Protype Blade belly model. Björn, who came into the week -2.135 in strokes gained/putting (which would have ranked him 183rd if he had enough rounds played), chose the club because he wanted a top line and preferred the soft feel of the White Hot XG insert. The experiment worked well its first week. Björn needed just 26.5 putts per round (T-11), and he was not far from the the plus side of the ledger in strokes gained/putting at -0.227 (ranked 46th). Björn finished T-24.
[Ljava.lang.String;@1bf48157
Price: $130 (Lofts: 50 to 64 degrees)
Justin Rose used a pair of these wedges at Doral. The clubs boast a wider sole with a center channel designed to allow the leading edge to stay closer to the ground. To maximize spin, the face has sharper-edged grooves and a uniform microtexture between them.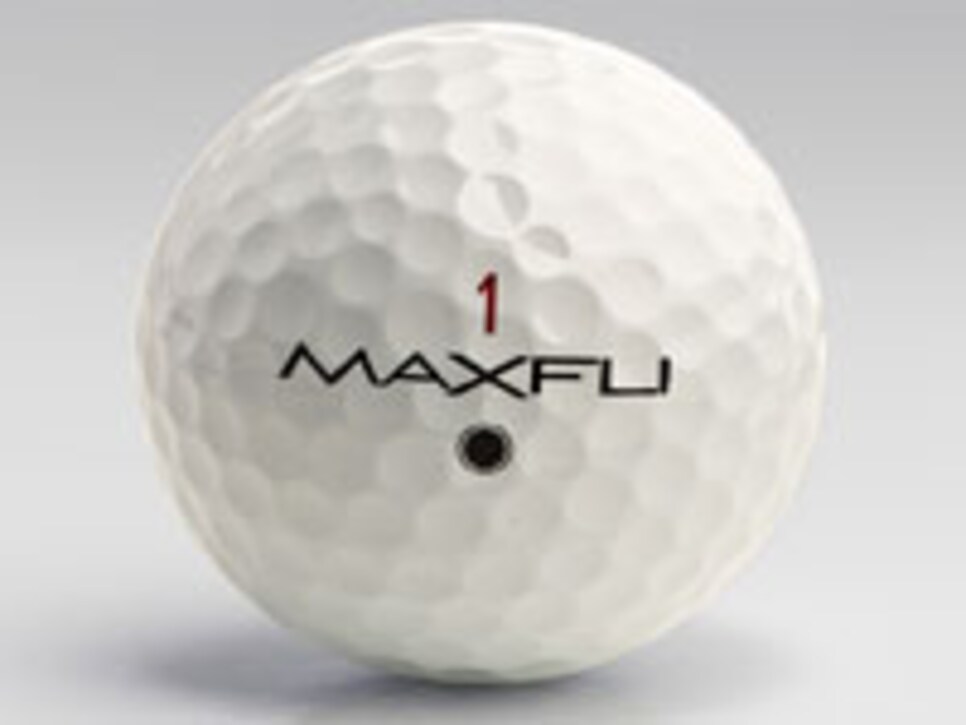 Somewhat unnoticed is that Maxfli--once one of the most prominent names in golf balls--is back on tour with the new Maxfli U/4 and U/4x balls. The U/4 is a four-piece, urethane-covered ball with dual mantle layers and a low compression core to reduce driver spin. The U/4x features a similar four-piece construction but with a firmer core and firmer outer mantle layer, as well as a cover design featuring deeper dimples for a lower trajectory. Players using the U-Series balls on tour (primarily Nationwide, but some PGA Tour use) include Kent Jones, Scott Gutschewski and Craig Bowden.
Darren Clarke hasn't joined those using belly putters, but he's thinking about it. Although happy with his stroke and confidence on the greens, the British Open champion believes the club might offer an edge and had TaylorMade build him a 34.5-inch Ghost Spider putter. Clarke noted many players are using the belly and having success, so he opted for some trial-and-error testing, including during an upcoming vacation to the Bahamas. ... Paul Casey returned to action at the WGC-Cadillac Championship with a new driver, using Nike's new VR_S STR8-Fit with a Mitsubishi Fubuki K shaft. ... Phil Mickelson also had a Mitsubishi shaft in play, switching to Mitsubishi's Diamana a'hina. ... Pit stop: Most players can't wait to get to the tournament site, but Jamie Lovemark made a stop at Doral en route to the Puerto Rico Open to visit Nike's tour van. The result was a new driver, a 10.5 degree NIke VR_S.