News
Every's Extreme Putter Raises Old Questions About Role Of MOI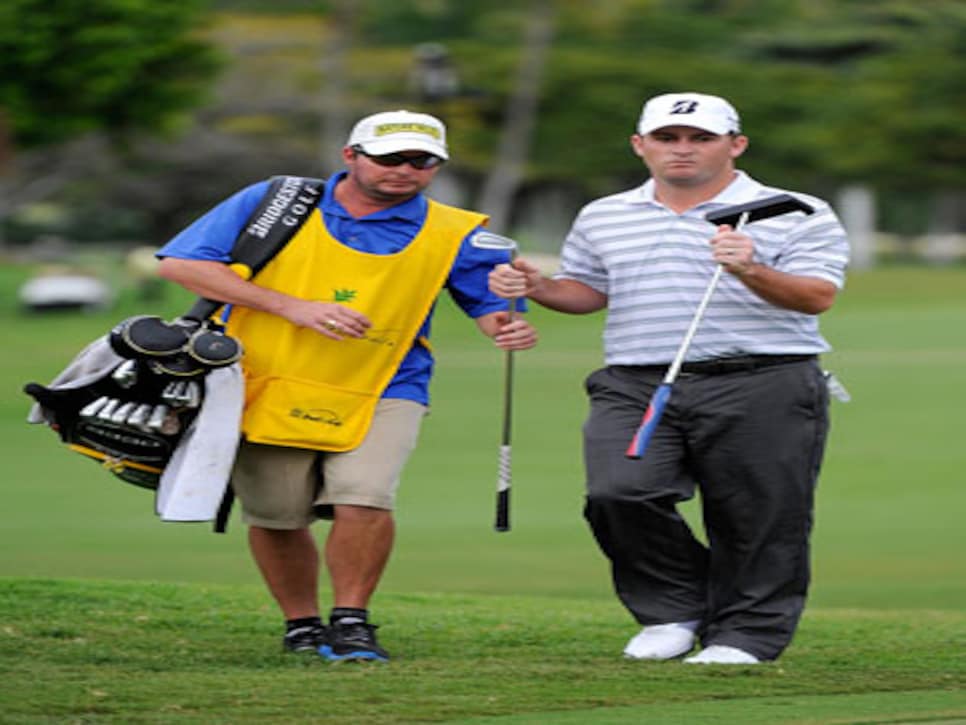 Too Much Of A Good Thing? Every's odd-looking (and noticeably large) putter was designed to be super stable.
More than a week after a credible showing by Matt Every at the Sony Open in Hawaii with a putter that could generously be described as a hotel on the end of a stick, people are still wondering what the club is and why a tour pro would use such an implement.
The "what" is simple. The putter is named Black Hawk and is made by a company called Orion Golf. The "why" is a bit more complicated.
The Black Hawk claims to have a moment of inertia (MOI) of 21,000. To those not up to speed on what that means (and there is no reason you should be), that number is as monstrous as the size of Every's putter head.
Simply stated, moment of inertia is a physical property that can be expressed as a numerical measurement to describe a clubhead's resistance to twisting when the ball is struck. For example, when you strike a putt off-center, a clubhead with a higher MOI should twist less as a result of the mis-hit, meaning the putt will not be affected as greatly. To put Every's putter in perspective, few putters reach 10,000 MOI, let alone 20,000 MOI.
Although it is possible to have a high MOI in a blade putter (such as the MacGregor Response model Jack Nicklaus used to win the 1986 Masters), it is mostly found in mallets. Big honkin' mallets, in some cases. In 2004 Ping debuted its Doc 17 mallet--a club that measured 6.7 inches across the face and had a large, semi-circular shape that boosted the MOI to nearly 10,000. The club met with some success (Miguel Angel Jiménez won a European Tour event--the 2004 Johnnie Walker Classic--using it, and Suzann Pettersen won the 2007 LPGA Championship with the slightly smaller Doc 15 model), but for the most part the club was a size the players simply couldn't stomach for long.
"[High] MOI putters are very stable, which gives a player a more consistent start line and speed on mis-hits," said Brad Schweigert, director of product design for Ping. "The high inertia also makes it easier for the player to consistently deliver the face angle at impact. It takes more force to rotate face angle offline, thus it is easier to get the feeling of letting the putter swing itself.
"The downside is minimal if the putter suits your eye and your stroke type, but since putting, as they say, is 90 percent mental, players can struggle if they are not comfortable with the look, shape or hosel position."
Charles Howell III says players are more open now to different looks. "Pros are getting past the point of where you have to design a putter solely for looks," Howell told Golf World last year. "It's totally about what you have to do to make more putts."
When it comes to MOI in putters however, Tom Stites, director of product creation for Nike, says there can be too much of a good thing.
"Just as in drivers, there's a point where an increase in MOI may actually be counterproductive," said Stites. "I have a 23,000 MOI putter that I've designed, but it's not very good. It's hard to get back to square. I feel 13,000 to 14,000 MOI is a good target to shoot for if you're looking to design an extreme MOI putter, and certainly anything over 18,000 is probably too much. It's like cholesterol--there's good MOI and there's bad MOI."
One of the reasons for Stites' position is the act of putting itself. "It's not like hitting a driver," said Stites. "You're not going to miss a putt a half-inch or three-quarters of an inch off center. A quarter-inch is a pretty big miss on a putt. You're also not striking the ball with a lot of force. So you probably don't need something extreme. But a putter with a high MOI that's not over-the-top should help you make more putts."
And that's an abbreviation everyone can appreciate.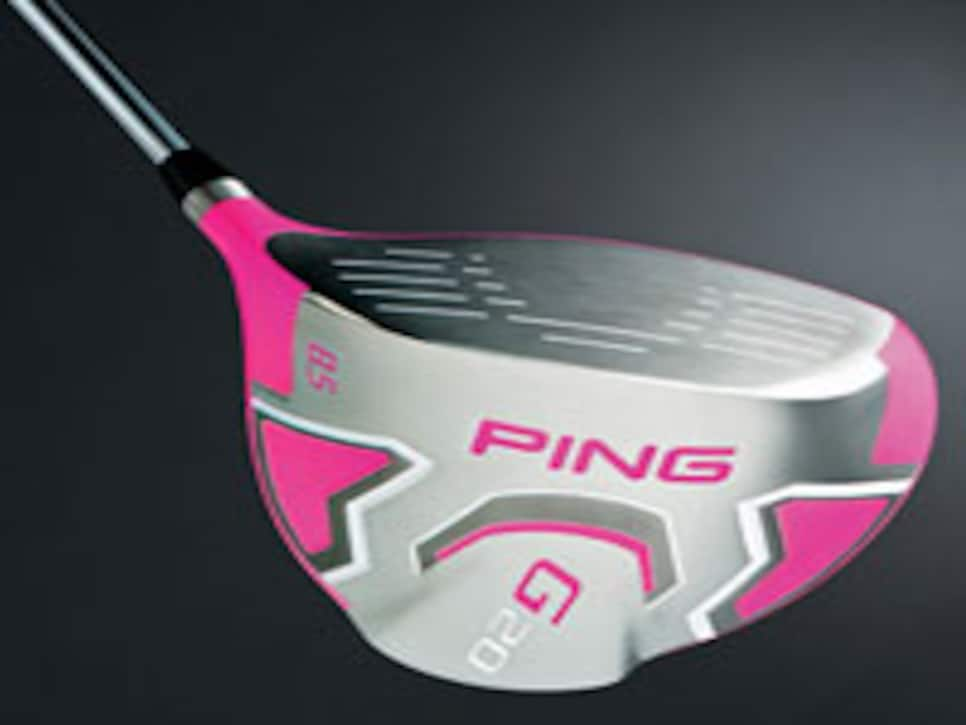 Bubba Watson / In The Pink__
For several years Bubba Watson has used a driver with a pink True Temper BiMatrx shaft. Now he has a clubhead to match. Watson will play the 2012 PGA Tour season using an 8.5-degree Ping G20 driver with a bright, bubblegum-pink clubhead. The rear crown of the club reads: "Made exclusively for Bubba" (as if that was needed). The driver replicates the specs of Watson's previous G20, including a substantially built-up grip that has the Ping wording set slightly to the right of center as you look at the club from the address position.
The club is more than just a fashion statement for the three-time PGA Tour winner. It's part of his year-long "Bubba and Friends Drive to $1 million" charity. Watson's equipment sponsor, Ping, has given an initial $10,000 to the cause and has pledged $300 for the first 300 drives Watson hits more than 300 yards (he had 483 such tee shots last year), meaning Watson and his pink driver could be well on their way to reaching that mark. We'll do that math for you. Including the initial $10,000, that's $100,000.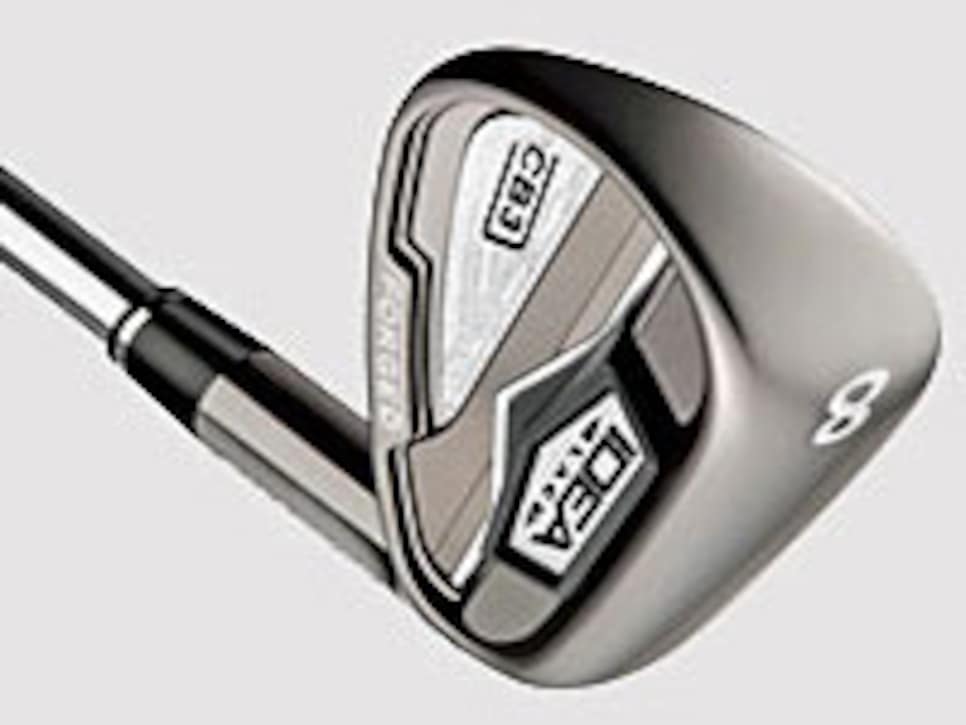 Price: $800 (set of eight, steel)
Forged from 8620 steel, the CB3 irons are made using a triple-milled construction technique to bolster perimeter weighting while creating a thin face for enhanced ball speed. The set makeup is 4-iron through gap wedge, and the stock shaft is the KBS Tour 90.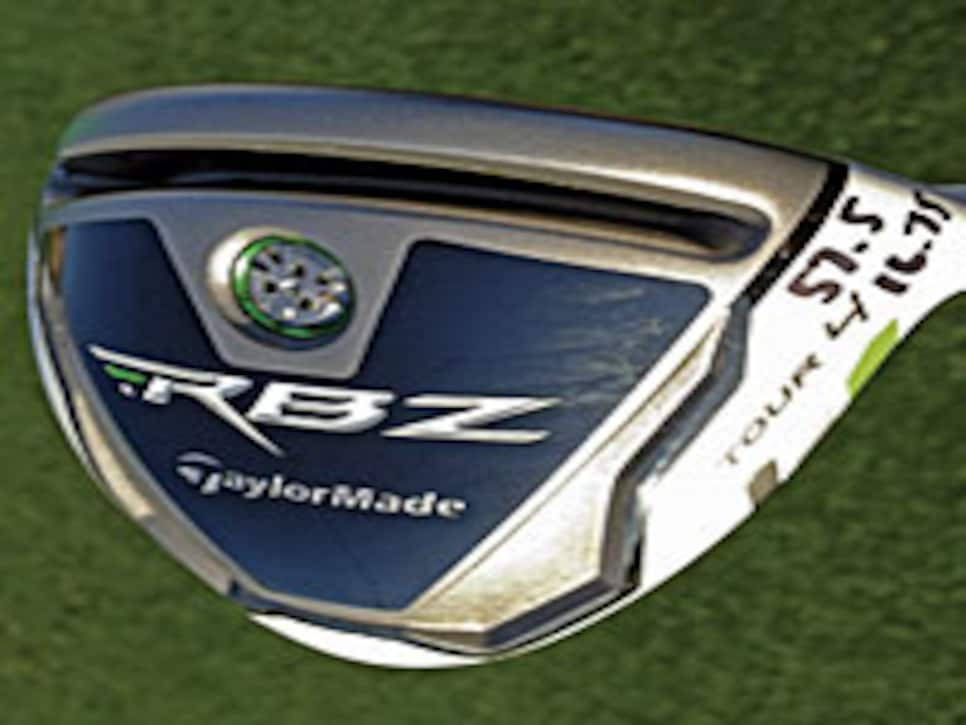 How persnickety are tour players about their clubs? Well, if you're Camilo Villegas very. Before the former Florida Gator tested TaylorMade's new RocketBallz fairway woods on the range at the Humana Challenge, he made sure the exact specifications (16.75 degrees of loft and a lie angle of 57.5 degrees) of the the Tour 4-wood (above) he was trying were handwritten onto the club. ... Matt Kuchar had a new set of Bridgestone J40 cavity-back irons in play in Palm Springs. Unlike the production model, however, Kuchar's irons had a raw (instead of chrome) finish. Kuchar ranked 30th in greens in regulation for the week. ... David Toms was using a tour-only model of Cleveland's new Classic driver at the Humana. The tour model does not have the deep face of the regular Classic driver. Toms (T-6) was T-18 in driving accuracy. ... Count Ernie Els among the converts to "street style" golf shoes. The South African wore Callaway's new Del Mar model at the Volvo Golf Champions in South Africa.