News
My Town: John Rollins' Richmond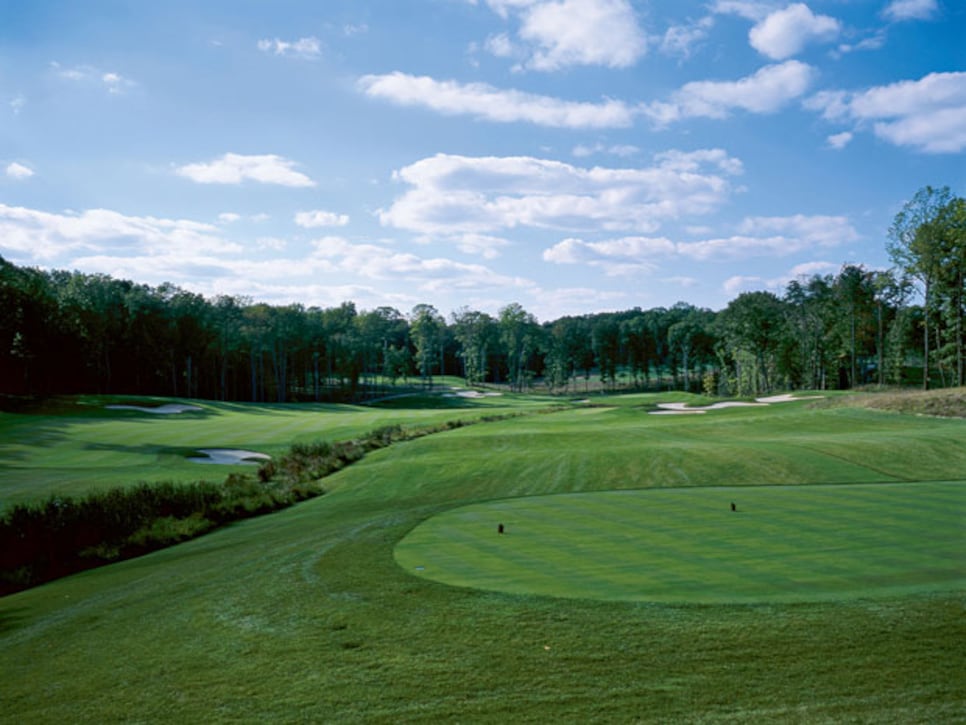 John Rollins was born and raised in Richmond, Va., and although he moved to the Dallas area with his wife, Heather, a few years ago, Virginia's capital city will always be home. "I lived there for almost 30 years. It's where I learned the game," said Rollins, a three-time winner on the PGA Tour.
on the city's south side. There was no junior program, but former head pro Jimmy McFarland created a junior membership specifically for Rollins. "I lived right there; it was three minutes from my house," Rollins said. "It was a great place to play and practice. It was short but tight with small greens. I could probably go shoot 64 blindfolded there now, but it helped me learn how to keep it in play and hit greens."
An all-around athlete, Rollins played several sports in school. He also watched the city's minor-league baseball and hockey teams, both of which he laments are no more. Still, Richmond offers plenty of attractions, including a pleasant variety of good golf to sample.
I would probably start with where I grew up, Meadowbrook CC, which is just a cool little course. It's fun to play no matter what age you are. Now if you're looking for something that is close to PGA Tour quality, Kinloch GC
is probably the place to go. The whole place matches tour standards with a great practice facility that's always in great shape. It's a great place to hang out for a day.
, which has three courses to play. The James River Course is their baby. That would be first on the list. The Dominion Club
is where they used to play a Nationwide Tour event, so you know that has some good, strong holes.
, which is usually in nice shape. It sits on land that was part of a Civil War battlefield. You might also try Belmont GC
. It's a very old-school course once called the Hermitage CC, where the PGA Championship was won by Sam Snead in 1949.
Definitely try the Tobacco Company. If you're at the Jefferson Hotel--the food there is really good too--you can walk the cobble-stone street to the place on East Cary. It will give you a true feel of old Richmond. They have a variety of good food, and they offer live music on the weekend too.
The Sideline Café was always a pretty good hangout for folks. They have tons of games on, whatever the season is, and a lot of other activities.
Hands down it's the Jefferson Hotel in downtown Richmond. It's a five-star, five-diamond hotel that has its own history. They filmed parts of "Gone with the Wind" there. The hotel is probably the most historic landmark in Richmond. It has a nice spa, and the service is fantastic. It's also convenient in the heart of downtown.
Hollywood Cemetery might sound like an odd place to visit, but it's an educational stop. You can get another history lesson. Two U.S. presidents are buried there: James Madison and John Tyler. It's also where Jefferson Davis is laid to rest.
Same goes for walking around the campus at Virginia Commonwealth. A lot of the buildings are historic and have some meaning.
If you don't mind driving a bit, Colonial Williamsburg is an easy drive down I-64 about 45 minutes away. It's a great way to turn back the clock and learn about colonial days.
For something different in the city, you might also try Monument Avenue, which features a collection of statues, including one of Robert E. Lee. The houses there are stunning with great architecture.