News
My Town: Jay Sigel's Philadelphia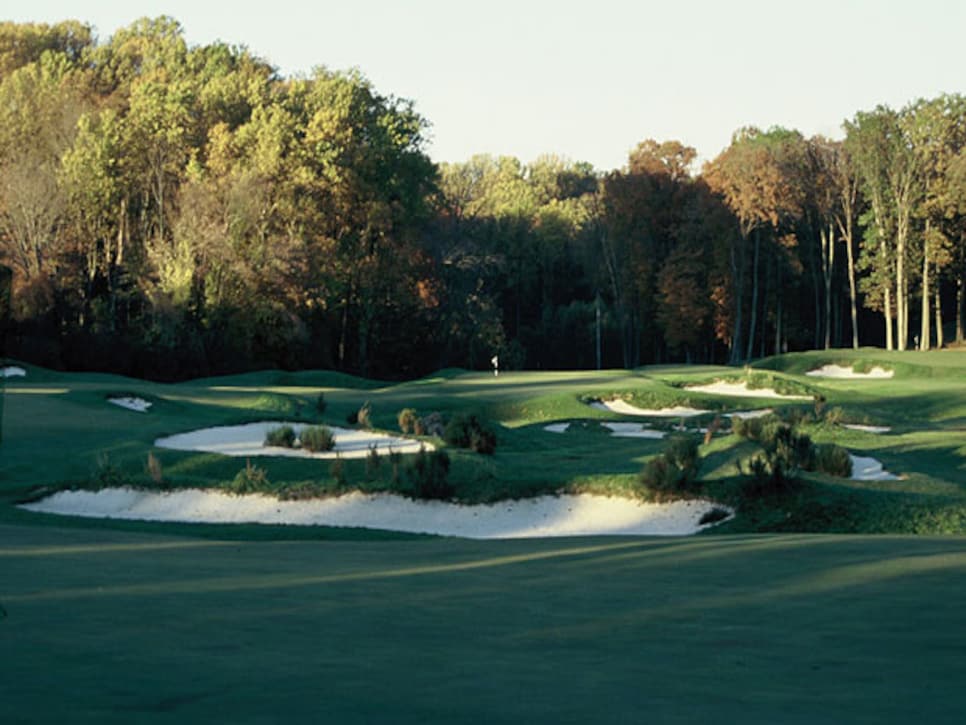 Move over Ben Franklin and Rocky Balboa. Champions Tour veteran Jay Sigel is the 21st-century face of Philadelphia ... for golf at any rate.
Born in Bryn Mawr, the Berwyn resident and eight- time tour winner has called the Philly area home for all his 68 years and contributes mightily to the community. He is president of the local First Tee chapter and the Greater Philadelphia Scholastic GA. He also is the host/founder of the annual Sigel Charity Invitational for Cancer Research, held at Aronimink GC
"Philadelphia is a great area, and I'm very proud to call it home," says Sigel who, despite being fully exempt on the Champions Tour, still actively sells insurance for CBIZ, the agency he sold in 2004.
among his dozen-plus club memberships. "There's so much to do and see in Philadelphia, and so many great golf courses," he says. "I really love living here."
, in Glen Mills, a fabulous Bobby Weed-designed course where there is a career and technical education program extension of the adjacent Glen Mills Schools for troubled youth. The kids learn a trade by working at the course. It's a fantastic concept. Another favorite is Cobbs Creek's Olde Course
, a historic Hugh Wilson design in Philadelphia. I attended the 1955 Philadelphia Inquirer Open there and saw Ben Hogan play.
Undoubtedly, the top three private courses where you should utilize a connection are Pine Valley
in Newtown Square. It's a tossup between Philadelphia and Chicago for which area has the best courses. Chicago has great layouts spread over a wider area, but Philadelphia may have more top-echelon places to play.
The legendary Le Bec-Fin is great. It's downtown; Georges Perrier recently sold it, but it's scheduled to reopen in May. ... Of course, Philadelphia invented the Philly Cheesesteak, with Pat's King of Steaks and Geno's Steaks considered the best. Personally, I prefer white American cheese on my steaks instead of Cheese Whiz, but I'm in the minority. ... While I'm not much of a sports-bar guy, Chickie's & Pete's Crab House and Sports Bar is terrific, with many area locations.
The best place to stay downtown is the Four Seasons Hotel. For Marriott fans, the Philadelphia Marriott West in West Conshohocken is considered one of the chain's very best. There are a number of hotels, including the Crowne Plaza at the King of Prussia Mall, the East Coast's largest mall. It also has more leasable retail space than any mall in the country. The mall hotels are only about 20 minutes from Aronimink and Merion.
Independence National Historical Park is fabulous, where you can see Liberty Hall, the Liberty Bell, the Declaration of Independence and the U.S. Constitution. Philadelphia is also home to the country's first zoo, which I think is very underrated. Another historic must-visit place is Valley Forge National Historical Park, located near the King of Prussia Mall. It's a great rainy-day activity. Meanwhile, the Jersey Shore beaches and Atlantic City casinos are just 90 miles away.
We're also very proud of our South Philadelphia Sports Complex, where you can watch major-league baseball (Phillies), the NFL (Eagles), NBA (76ers) and NHL (Flyers) all in one complex, easily accessible off the Interstate. There aren't many other places where you can watch a big-league game of some sort year round.