News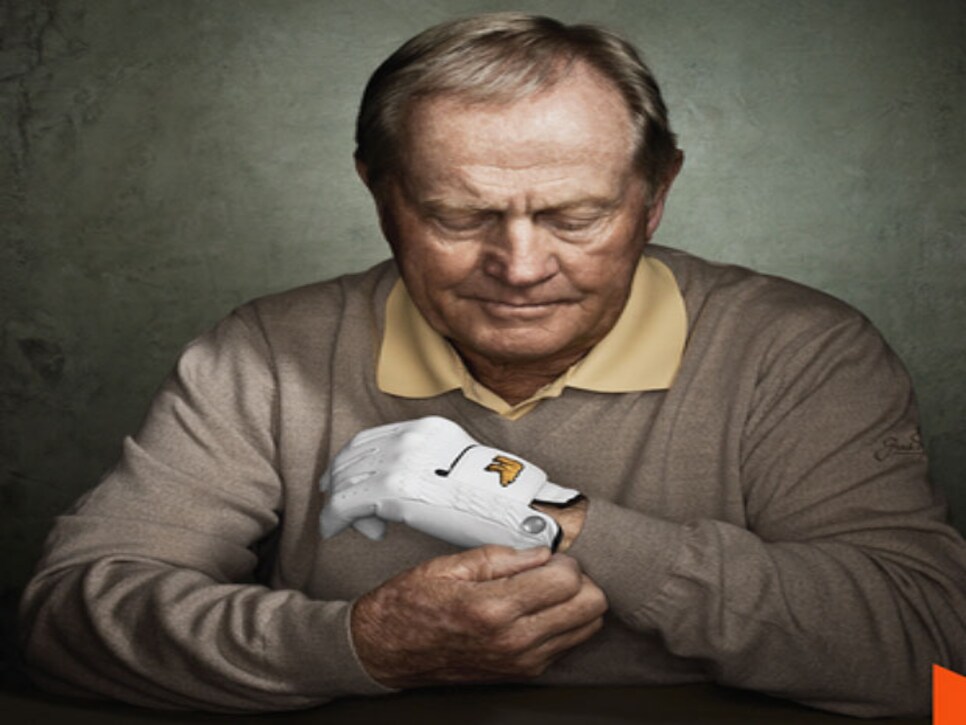 Many say Jack Nicklaus' friendships have deepen in recent years, particularly with Gary Player, Arnold Palmer and Tom Watson.
Jack Nicklaus is a ceaselessly competitive man, but as he approaches his 75th birthday Wednesday with a sense of serenity, it's easy to forget that for a long time, the game's greatest major champion had a hard time letting go.
On the eve of turning 50 in 1990, Nicklaus displayed a profound indifference to playing the then-Senior Tour, inelegantly characterizing the majority of players who had eagerly and successfully used their mulligan as having been "marginal" on the regular tour. The resulting anger among his insulted peers forced Nicklaus to back it up. Naturally, he won his debut at The Tradition, further complicating his situation.
There was British Open week in 1998 when his amazing 42-year-old streak of playing in consecutive majors for which he was eligible ended at 154. Although Nicklaus had finished sixth at that year's Masters at age 58, his company was in the midst of a serious financial crisis, and his body was betraying him. As he tried to reconcile it all, an embattled Olden Bear attempted to force his own hand with public comments. "I don't believe I can win anymore; I'm just not good enough," he said, adding, "I don't think I've been much of a grandfather so far."
The internal pressure to play eased in 2000 after his farewells to the U.S. Open at Pebble Beach and the PGA at Valhalla, and then the cord was memorably cut in 2005 with his stirring exit from official competition, a birdie on the 18th at St. Andrews. Since then, Nicklaus has occasionally put his diminishing but still uncannily clutch game on display in special Champions Tour competitions and the annual Father & Son, along with the ceremonial tee shot at Augusta. But he no longer has to play like Jack Nicklaus. Just being Jack Nicklaus is finally enough.
In general, the bigger the champion, the harder it is to let go, but Nicklaus has made the break. While he can still flash the intensity and glare that often caused others to hold their breath, now he's revealing a softer nature that's allowing everyone to more easily exhale.
That inner mellowness has always been part of Nicklaus' best self, one he accessed when winning championships.
"Jack was very relaxed within," Gary Player said in 2010. "He had a very unusual temperament for a champion, and it was a great asset."
And perhaps it was easier for Nicklaus to let go because, ultimately, he has always had so much else to hold on to.
"I never really had a problem," he says of his much-scrutinized transition. "Of course, nobody wants to let go. But when your skills leave you, what you can do? What helped is that golf was never the most important thing in my life. Now I rely on doing other things … more important things, and that's family."
Nicklaus does family like he used to hit a 1-iron—full out and high-flying, covering more ground with more accuracy than anyone else. There are still fishing trips with any or all of his four sons (At 53, Jack II is the oldest.) Nicklaus' life is choreographed around the activities of his 22 grandchildren, most of whom call him Peepaw and still make the North Palm Beach home where he and wife of 54 years, Barbara, have lived since 1970 the family headquarters. During the school year, Nicklaus holds to an elaborate schedule that makes time for football, volleyball, basketball and lacrosse competitions at the middle school, high school and collegiate level. With the help of his G-IV, in four years he missed only one game in the Florida State football career of Nick O'Leary, his daughter Nan's son. Later this year, Sundays will likely be booked; the highly regarded tight end is expected to go in the NFL Draft. At least to save on jet fuel, Nicklaus hopes for an East Coast team.
Nicklaus insists he didn't plan this final phase. "I just always did family stuff," he says. "And then all of a sudden when there were voids in my life, we started filling them with more family activities." He pauses. "You better seize the moment because those moments pass."
The comment recalls his close relationship with his father, Charlie. The man Nicklaus has always called his best friend and hero was a noted all-around athlete in Columbus who loved to watch his son compete in a variety of sports. Even before Charlie's death at 56 in 1969, Jack was reprising that relationship with his offspring.
As the circle has closed, the karma has flowed. Lately, Nicklaus was thrilled to watch alma mater Ohio State win the College Football Playoff. (Although he said he watched the championship game as "a recovering Seminole.") Upon learning two weeks ago that Barbara would receive the USGA's Bob Jones Award (in part because of her unstinting efforts for the Nicklaus Children's Health Care Foundation), her husband, according to longtime employee Andy O'Brien, "got giddy thinking of different ways to tell her. He was more excited than for any award he has ever gotten." The USGA is about to open a new Jack Nicklaus Room at its museum in Far Hills, N.J., and has made the U.S. Open winner's medal the Jack Nicklaus Medal. Also this year, Nicklaus will receive the Congressional Gold Medal.
Nicklaus' business has been on a steady upswing since that 1998 crisis, which he admitted in 2010 "broke me." Since selling a minority share of his company to Howard Milstein in 2006 for $145 million, Nicklaus has concentrated more on marketing, licensing and endorsement deals to compensate for the downturn in demand for golf-course architecture projects. Nicklaus has deals involving golf balls, apparel, headwear, wine, lemonade and, later this year, in the ultimate concession to a lifetime weakness, will soon begin selling a Nicklaus brand of ice cream.
Though his associates want the company goal to be "making Jack money while he sleeps," Nicklaus hasn't lessened his leadership. O'Brien calls him "our closer," and spokesperson Scott Tolley says, "The challenge of solving a problem is what gets his juices flowing. He's done that in golf, course design and business, and now he's done it again in his life." Also in tennis, where his diminishing mobility has seen him adapt with half-volley wizardry. "Jack has some of the greatest hands I've ever seen," says his friend, tennis Hall of Famer Cliff Drysdale.
In recent years, close observers say Nicklaus' friendships have deepened, particularly with Player, Arnold Palmer and Tom Watson. "When Jack and I see each other, we hug," says Billy Casper, who after suffering a heart attack at last year's Masters is looking forward to seeing his friend at Augusta. "We have a bond—big families that we live for—that gets tighter the older we get."
Nicklaus has also drawn increased fulfillment from mentoring young players. He remembers with great fondness his annual audiences at the Masters with Bobby Jones and has made himself available to Rory McIlroy and others. "I've had a lot of kids come by, a couple over the holidays," he says. "I'm very flattered by it, I get a big kick out of it. I've been through it. If I can impart some wisdom that can help somebody, I'm just delighted."
Other than short wedge shots, Nicklaus was good at everything in the game. As it turns out, he was also good at leaving it behind. As Lee Trevino said in the FOX documentary about Nicklaus' career that aired Sunday, "He's done it all so well."
It will be an even greater legacy than 18 majors.