News
2013: The Year Of The Fighter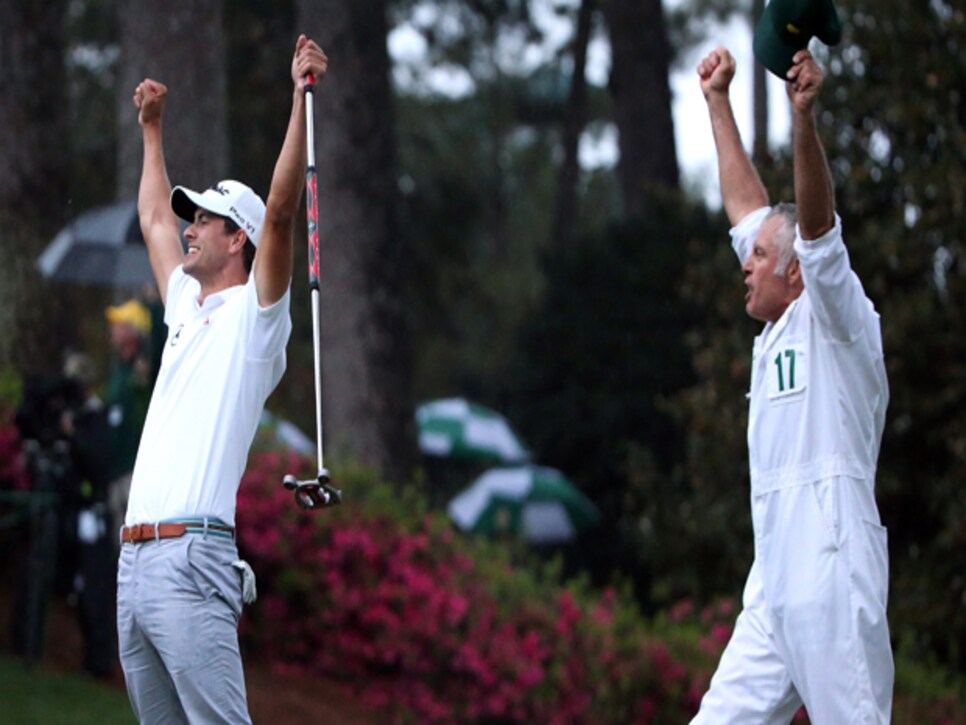 Even for golfers not given to triskaidekaphobia, 2013 began nervously. The poor economy and cultural shifts have left the game uncertain of its place, while many of the sport's major figures and organizations came into the year seemingly backed into their own corners.
But in remarkable unison, key influencers came out punching in 2013, reestablishing themselves, brightening the game's future and, in some cases, producing their best work ever.
The timely resurgence brought to mind Pat Riley's words to the Los Angeles Lakers after they were routed by the Boston Celtics in the first game of the 1985 NBA finals. "Just remember," the then-coach quoted his late father, "somewhere, someplace, sometime, you're going to have to plant your feet, make a stand and kick some ass."
This year was one of those times for lifelong Laker fan and ass-kicker Tiger Woods, and his three victories before the Masters set an overall tone. Carrying the dual burden of recovery from public scandal and being constantly measured against Jack Nicklaus, Woods dug in as perhaps only he can, ultimately winning five times and returning to World No. 1. Said Gary Player, "I think, in a different way, his comeback is as admirable as Ben Hogan's."
Despite undeniably eroding forces on his career -- family illness, his own psoriatic arthritis, competitive ennui and the march of time -- Phil Mickelson at 43 somehow summoned the full measure of his genius at the most unlikely but opportune time: the British Open at Muirfield. His dramatic, career-reshaping victory was the most satisfying lion-in-winter moment since Nicklaus won the Masters in 1986.
Adam Scott, fed up with years of leaving so much potential on the table, didn't let his failure at Royal Lytham in 2012 derail his renewed vision of himself as a special player. By only intensifying his methodical approach toward greatness, Scott won the Masters, and with his majestic swing better than ever, became golf's most consistent contender in the biggest events.
Justin Rose, plagued by a history of weak closing, found the clutch gene within on Sunday at Merion. On the toughest hole of the toughest course of the year, which also happened to be the 72nd hole of the U.S. Open, Rose came up with the two best shots of his life -- a perfect drive and a pure 4-iron -- to redefine himself as a competitor.
Henrik Stenson, only two years removed from a vicious slump that coincided with having been swindled out of millions, fully accessed an immense game that recalled what Seve Ballesteros once said about Sandy Lyle. Asked who would win if every great player of the time performed at his best in the same tournament, Ballesteros immediately answered, "Why, Sandy, of course."
Jordan Spieth, the two-time U.S. Junior Amateur champion who had flopped at the second stage of Q school, earned his tour card anyway with a sudden series of high finishes. He then became at 19 the youngest tour victor since 1931 and possibly different from so many young talents for whom winning is all too rare. Rory McIlroy, after nearly a full year of distractions, unfulfilled expectations and attendant criticism, hung tough, grew up fast and ultimately persevered for victory at last week's Emirates Australian Open to put an entirely different light on an otherwise dark night.
The clear need for all hands on deck also brought golf's leading organizations to the fore. The USGA had its most active and productive year in memory. The PGA of America finally got front and center through the reformist voice of president Ted Bishop. The World Golf Hall of Fame admirably admitted it has to reassess its induction process. And the LPGA, thanks to commissioner Mike Whan, took its schedule from an emaciated 23 tournaments in 2011 to a healthy 32 in 2014. The last 11 months have also set up a new year filled with fascinating questions, including:
Has Woods, who by the nature of his station always feels cornered, rebuilt enough resolve to bring home a regenerating 15th major? At Pinehurst No. 2, can Mickelson again be "as good once as he ever was" and complete the career Grand Slam? Will Scott begin slamming the door when he should, as he once again didn't at the Australian Open? Has Stenson grown beyond streakiness and into a sustained force? Is McIlroy truly out of the wilderness and back on a superstar track? Does the professional game, which has had a hard time scaring up a contemporary Big Three, suddenly have a Big Five?
Golf collectively planted its feet and made a stand in 2013. May the urgency continue.