News
Despite Dickey's Best Attempts, A Lack Of Black Pro Golfers Remains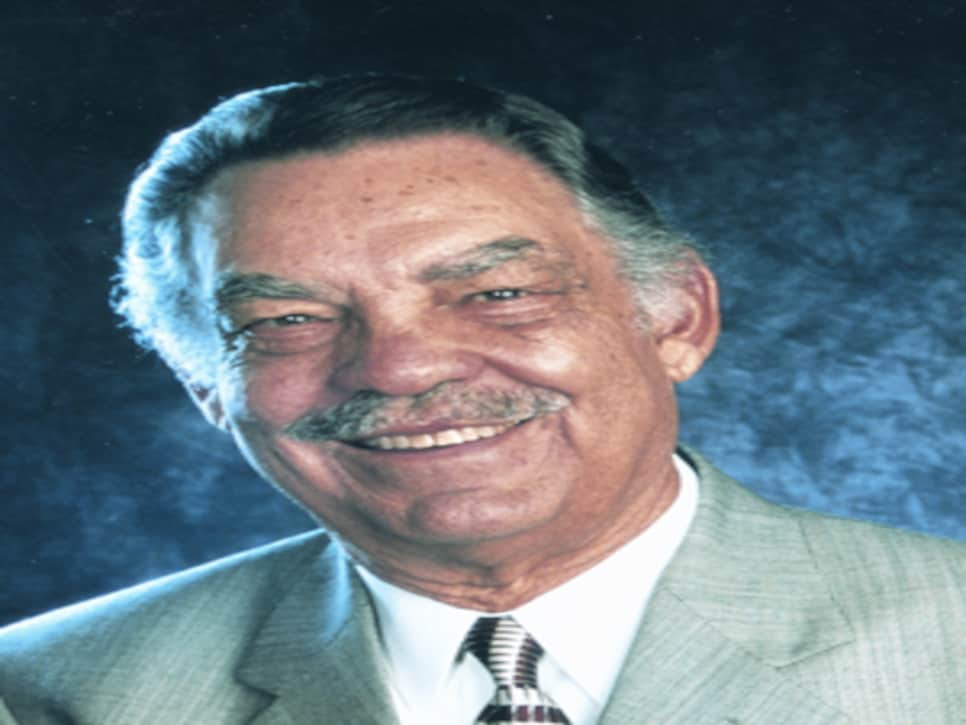 Bill Dickey loved people, and they usually loved him back. At his memorial service last week in Phoenix, a jazz trumpet rendition of "The Nearness of You" brought to tears those who had felt his gift for human connection. As a family friend told his wife, Alice, "Bill's legacy was goodness."
Dickey, who died Oct. 16 at age 84, also loved golf. On the strength of some modest success in real estate and a magnetic personality, he established the National Minority Junior Golf Scholarship Association in 1984 primarily to give golfers of color a chance at a college education. In raising some $3.1 million that went to more than 1,000 students, he fought bravely and often alone to bring the underprivileged to his game. At the end, there was one battle he believed he lost -- getting more African-Americans to play on golf's biggest stage.
"That was a big disappointment," conceded Alice Dickey. "His hopes didn't materialize."
Dickey's best efforts didn't alter some stark numbers. Other than Tiger Woods, there are no African-Americans on the PGA Tour and haven't been for most of this century. In its 62 years the LPGA has only had four play its tour. One of them, Renee Powell, surveys the present and says, "It just seems like our sport is going backward."
To most, it's a complicated subject, intertwined with issues of economics, geography and culture. To others, who regard golf as self-determinism writ large, the solution lies in the tour's hoary hard-line mantra -- "Play better."
But how about this: Something is profoundly wrong with our sport. If approximately 1 in 20 golfers in this country is African- American, isn't it reasonable to expect the ratio of blacks on the PGA Tour to be better than 1 in 200? At a time when whites are soon to become a minority in the U.S., and participation is down, it is the game itself that has to play better.
The big first step to a solution is a collective acknowledgement by the game's leaders that, despite the positive effects of Shoal Creek, Tigermania and The First Tee, the aspiring African-American pro has been left behind. Sadly, given their greater numbers on tour in the 1970s and 1980s, the most effective route blacks have ever had was through the now largely defunct caddie yard.
Dickey hoped a new road to the top could be started through college golf. What he underestimated was how difficult it would be to make up for factors that African- American players often lack: an early start in the game, solid instruction and knowledgeable golf mentors. Much of that is attributable to the startling fact that among the more than 27,000 PGA of America members, only 91 are African-American. In addition, the sponsorship money needed to embark on a pro career has too often been in short supply.
Both Willie Toney and Eric Clark came to golf from California inner-city backgrounds and received Dickey scholarships at historically black Prairie View A&M. Toney won a conference championship in 1985 while Clark won the inaugural National Minority Collegiate Championship in 1987. Still, after graduating, neither could get past the mini tours and eventually gave up their competitive dreams. Today both are Class A teaching pros, Toney as an assistant at Olympic Club and Clark as the director of coach training for The First Tee. "We both gave it our best shot," Clark says, "but in retrospect, we had too much ground to make up and not enough resources."
Clark now shares his hard-earned wisdom by assisting with The First Tee's fledgling advanced-player academy. Recently he was struck by a scene at the organization's Champions Tour event at Pebble Beach, when a bunch of pros gathered around a black teenager launching powerful shots down the practice range and offered both praise and advice. "I thought of how much some kind of extended contact with any of those players would have helped that kid," Clark said. "That sharing of resources by those who know the most, that's what African-American golfers have never had, and what we most need."
It would require a special effort, a conscious call to arms, with golf's overwhelmingly white institutions, leaders and experts setting a goal. How about 20 African-American players on the world's major tours by 2020? Call it affirmative action. Or simply, doing the right thing. Which was also Bill Dickey's legacy.