News
Royal Lytham Has A History Of Identifying The Very Best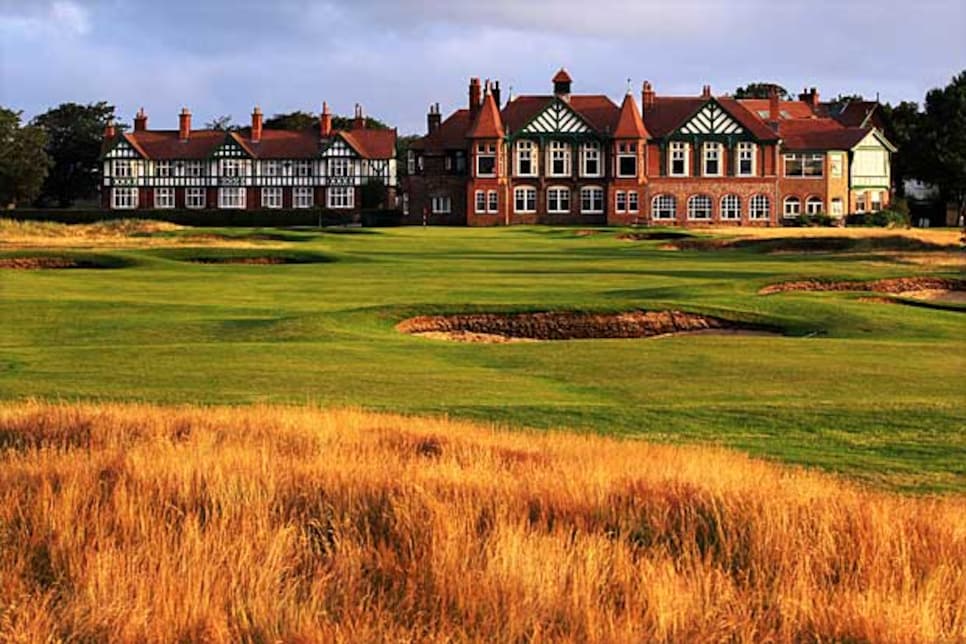 "If the course is running, it will inevitably impact how many drivers we need to hit. ... I like that strategic aspect of golf at Lytham. There is thinking to be done on many tees."
My relationship with Royal Lytham & St. Annes goes back to 1996. Still a teenage amateur, I was in England with my Aussie compatriot and pal, Stephen Allan, to play in, among other tournaments, the Brabazon Trophy, the British Amateur and the pre-qualifying for the British Open. Steve made it into the last of those; I didn't.
That left me free to take in what everyone outside the United States calls "the Open." I walked inside the ropes at Lytham during Steve's practice rounds. I was on the range with him hitting balls, where I got my first view of a young Ernie Els. I spent a lot of time watching that beautifully rhythmic swing. Nick Faldo was there too. I remember it took him almost an hour to hit between five and 10 balls, such was the level of pre-swing preparation he put into each shot.
The course itself I found intriguing and still do today. Situated about a half-mile from the water, it is a sort of "non-seaside" links. You know the sea is there -- you can smell it and sense its presence -- but the course is all but surrounded by red-brick houses. And it starts with a par 3, which is a bit of an oddity although hardly unique. My home club, Victoria in Melbourne, kicks off with what can only be described as a "par 3½." So I wasn't completely thrown by that aspect of Lytham.
My initial impression was that the course represented a solid test of everything, from start to finish. Ernie ended up making bogeys at two of the last three holes and narrowly lost to Tom Lehman. Even in near-perfect weather the scoring wasn't ridiculous, although we did get a preview of what was to come when a young American by the name of Tiger Woods shot 66 on the second day en route to claiming the silver medal for low amateur.
Still, while the first nine at Lytham is no pushover, it is the back nine that sticks in the memory. The six-hole string of par 4s heading home, after the potentially card-wrecking par-3 12th, is a stretch any golfer will be glad to play even par if the prevailing breeze is blowing. I know that to be true. In 2001 I was back at Lytham, this time to play in the Open. I missed the cut, but I recall enjoying the challenges presented by that tough inward half.
I know there has been record rain in recent months, but my hope is that the notoriously unreliable British weather will give us a firm, bouncy course to play this year. Like any links, Lytham is at its best when those are the conditions. It was that way in 1996, when the leader board contained many of the world's top players at the time: Lehman, Els, Faldo and Fred Couples.
Identifying the very best is nothing new at Lytham though. Bobby Jones won there. So did Bobby Locke, Gary Player and Peter Thomson. Seve Ballesteros won twice. When David Duval won 11 years ago, he was playing as well as anyone in the world not named Tiger. That quality shows how good Lytham is; only the most talented win there.
Everyone will tell you that the key to scoring at Lytham is staying out of the many bunkers. Certainly, that's true, but it's also easier said than done. Lytham is one of those places where, long before a ball actually topples into the sand, you know exactly where it is going to end up. Watching shots land then feed slowly and inexorably into bunkers maybe 30 yards away is one of the great joys of links golf -- as long as it isn't your shot.
If we do get a rain-free week before the championship, the course may well be running, which will impact how many drivers we need to hit. When the combination of flight and roll leads to 300-yard iron shots, there is no real reason to ever hit a driver. But I like that strategic aspect of golf at Lytham. There is thinking to be done on many tees, especially those where avoidance of sand is the No. 1 priority.
Who will win? The closing holes will play a big part in deciding that mystery. The only respite is the relatively short 16th -- where Seve played from a temporary car park in 1979 -- because the others are absolute brutes. Take it from me, the man who plays those in close to what the Brits call "level fours" will have earned his claret jug.