News
My Town: Gary Koch's Tampa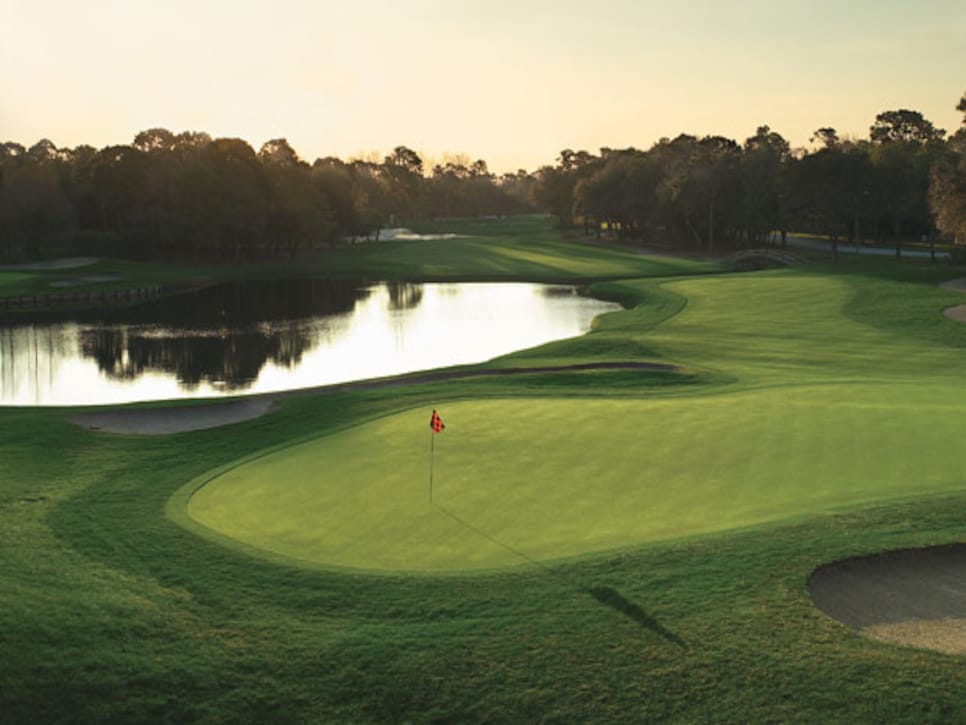 The Copperhead course at Innisbrook.
Born in Baton Rouge, La., and raised in Florida, NBC's Gary Koch has called Tampa home since 1968. Despite an impressive career inside the ropes, the 59-year-old is probably best known to fans as one of the voices on NBC golf telecasts. His signature moment on the air came on the 17th hole at TPC Sawgrass during the 2001 Players Championship, when he helped coax Tiger Woods' putt all the way from the back of the island green, down the slope and into the cup, repeatedly saying, "Better than most," at an ever-increasing volume until the ball dove into the hole.
Just like his famous call, Koch is also better than most, both as a golfer and a commentator. Despite hand and wrist injuries, Koch had a reputation as a player who could get hot and go low. On the Champions Tour, he has teamed with his good friend, Roger Maltbie, to win the Liberty Legends of Golf three times. And, although there might be duos that occasionally out-play that twosome, no one ever out-funs them.
For public access, you're not going to find a better course than TPC Tampa Bay, where they play the Champions Tour event. It's designed by Bobby Weed with Chi Chi Rodriguez as the consultant. Bobby's design has some deception here and there, but it's really a quality course. It's the type of layout that if you play well, you can shoot a good score, and if you're off, you pay the price.
The Innisbrook Resort comes to mind as well. The Copperhead course is one where you just can't believe you're in Florida when you're playing it, with the elevation changes and the pines and oaks. It's a fantastic experience.
I'm also partial to Old Memorial GC, where I'm a member. It was conceived by the guys who founded Outback Steakhouse and opened in November 1997. Steve Smyers designed it, and it's found a spot in a lot of national course rankings. It's just golf: a caddie program; great practice facility with a double-ended range and short-game area. It's a really good spot if you can find somebody to get you on.
For seafood I go to Oystercatchers. It's part of the Grand Hyatt by the airport. A great setting, right on Tampa Bay. Beautiful sunsets. Very fresh seafood. ... A famous place in town if you're looking for a steak is Bern's Steakhouse. Walk in and you think you've entered a bordello, red velvet everywhere. The quality of the steak is unbelievable, and the wine list is about as thick as the New York City phonebook. Some of the bottles are just really pretty special.
My personal favorite is a little neighborhood Italian joint about two blocks from my house called Caffe Paradiso. They're very accommodating; you want something you don't see on the menu, they'll make it.
One of the better hotels is the Grand Hyatt on the Causeway. It has lots of rooms that overlook the water.
Downtown there's a Marriott Waterside. Obviously, it's right on the water, and less than a block from the Tampa Bay Times Forum, where the [NHL's] Lightning play hockey. If you have stuff to do downtown, it's a great spot.
The Straz Center for the Performing Arts is in the middle of downtown, and it has performances from Broadway shows to concerts. It's an intimate setting so it's a special place. ... A couple weeks ago my niece and nephew, both no older than 8, were visiting. We went to the Florida Aquarium downtown. It was wonderful. We spent all afternoon and had the greatest time between the fish, exhibits and the habitat showing you all about Florida. It was very informative and a lot of fun.