News
Why McIlroy's Pending Switch Will Not Likely Become A Big Miss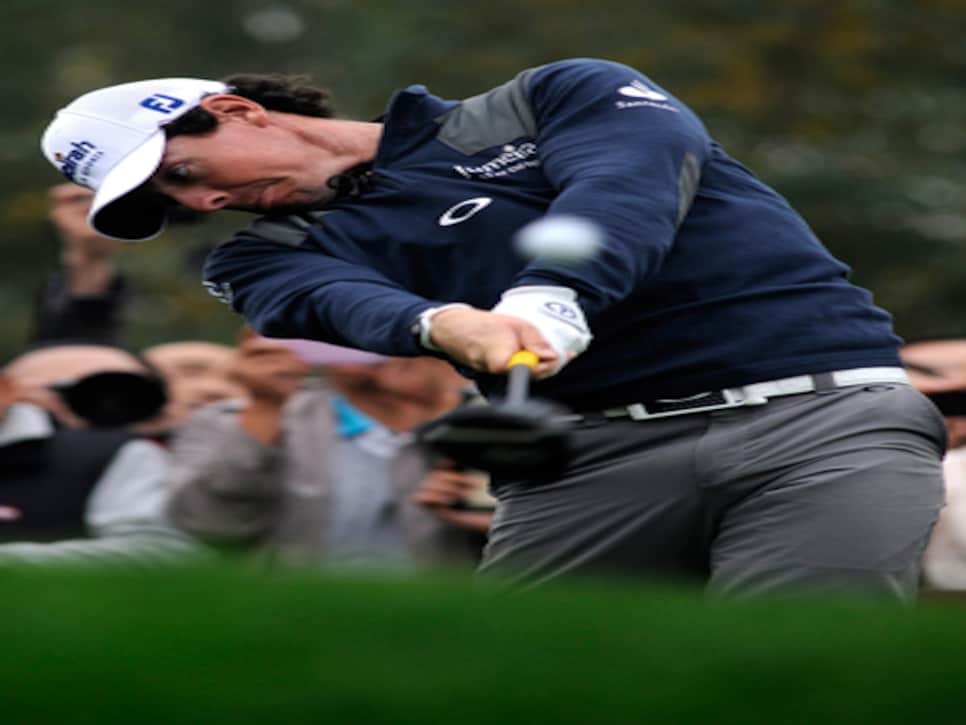 Moving Forward: McIlroy might be taking a chance by changing equipment, but recent history suggests the odds are more in his favor than against.
After Titleist and Rory McIlroy mutually agreed to part ways when the golfer's contract expires at the end of the year, some in the media were quick to point out the potential pitfalls of doing so. Not so much for Titleist, a company that has long held that no player is bigger than its brand, but for the two-time major champion, who will have to learn how to play with a different set of clubs and ball come 2013.
Nick Faldo was quick to offer his opinion on what going to another equipment company might mean for the World No. 1. "I call it dangerous," Faldo told Golf Channel. "I've changed clubs and changed equipment, and every manufacturer will say, 'We can copy your clubs. We can tweak the golf ball so it fits you.' But there's feel and sound as well, and there's confidence. You can't put a real value on that. It's priceless. … You have to be very, very careful. You easily could go off and do this, and it messes you up because it just doesn't quite feel the same."
Although it is difficult to argue with a six-time major winner, Faldo's opinion might be colored by the fact he was one of the most persnickety players of his time when it came to equipment (including his insistence that the tape under his grips not overlap). Faldo also played during a time when manufacturers often required players to use specific equipment -- and the list of players who struggled under those conditions after signing hefty endorsement contracts is somewhat lengthy.
Among the poster boys for that period is Payne Stewart, who left Wilson to sign with Spalding in 1994. Stewart's five-year, $7 million deal not only made him change from forged blades to cast, offset irons, but also forced him to play Spalding's two-piece Top-Flite ball -- a far cry from the wound ball he had been using. For a feel player such as Stewart, the results were disastrous. After taking home nearly $1 million in 1993 (good for sixth on the money list), Stewart won only $145,687 in 1994 and ended the year 123rd in earnings.
Other notable players who switched and struggled include Lee Janzen and Corey Pavin. Like Stewart, Janzen switched companies for the 1994 season, signing with Ben Hogan after using Founders Club equipment to win the 1993 U.S. Open. His contract called for him to play Hogan's H40 irons -- a perimeter-weighted cast club the company was targeting to average players. Janzen's game immediately took a turn for the worse, and after a few months, he convinced the company to let him play its Apex forged blades. Pavin's game suffered even more. After switching to PRGR clubs (from Cleveland) in 1997, the 1995 U.S. Open champ (who had been no worse than 18th on the money list in his prior six seasons) finished inside the top 100 on the money list just once over the next seven years and never better than 70th the rest of his career.
Such horror stories give Faldo's contention credibility. The possibility of it happening to McIlroy, however, should be considerably less for a variety of reasons.
For starters, the stakes are now too high for a company to tie a player to a specific product. Companies receive little value from a player performing poorly. As such, manufacturers now tend to use marquee players more as brand ambassadors rather than to pitch a specific model of equipment.
Tour reps tell stories of how 20 years ago players would be offered contracts -- and their agents would close the deal -- before they even saw the equipment they would have to play. Now players extensively test equipment before most companies will even offer them a contract. There's simply too big an investment being made to have a player not feel comfortable with what they're playing.
There's also the changing financial landscape. When Stewart, Janzen and Pavin made their changes, the endorsement deal could potentially outweigh what a player was able to make on the course. Although that is likely true in McIlroy's case, it is no longer true for most players. As such, fewer players are willing to risk an equipment change solely based on money. In addition, those who do change now have a better chance of success with their new clubs.
Why? Well, manufacturing processes are better and tolerances are tighter, meaning any clubs built specifically for a player are more likely to hit the correct specs. Fitting tools have also improved significantly in the last decade, providing useful data that makes the transition from one club to another more seamless.
Finally, recent history shows that truly great players have little difficulty getting acquainted with new equipment. Tiger Woods won a host of majors after switching to Nike equipment, and Phil Mickelson won his first major after leaving Yonex for Titleist and his other three majors after leaving Titleist for Callaway. Ernie Els has won four majors with three different equipment brands -- Lynx (1994 U.S. Open), TaylorMade (1997 U.S. Open and 2002 British Open) and Callaway (2012 British Open). Despite what Faldo said, McIlroy is likely to find similar success.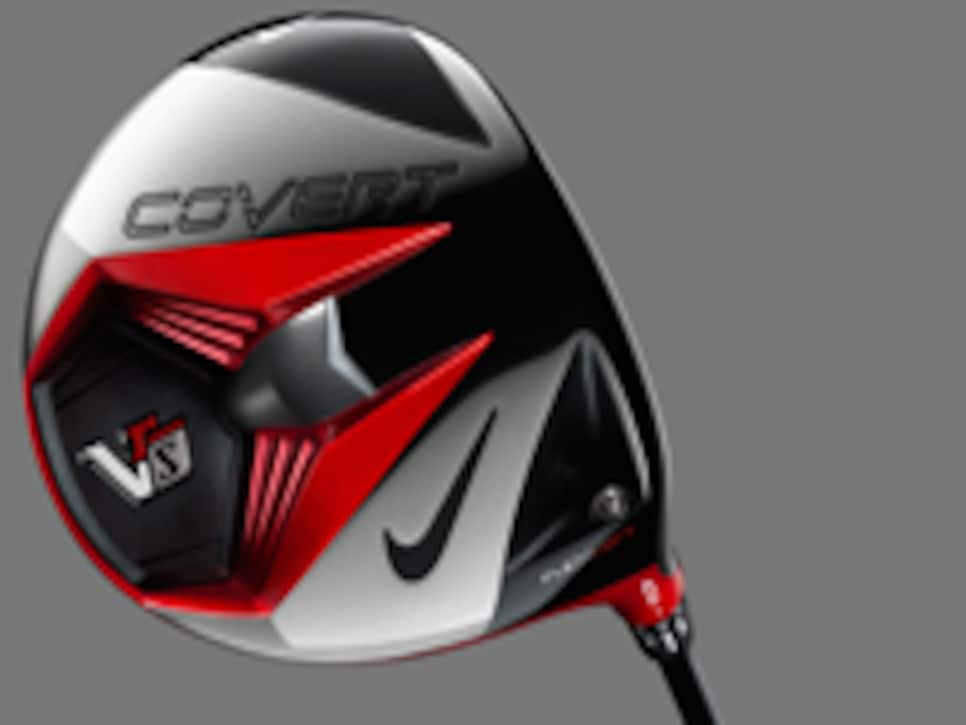 PRICE:__ $299 (Tour model: $399)
The main story with Nike's latest driver is that it is a single head that can be set in one of five lofts (8.5 to 12.5 degrees in one-degree increments), with the face angle set at neutral, 1.5 degrees open or 1.5 degrees closed. The sole cavity is designed to improve the moment of inertia for better performance on mis-hits. The club is available in a 460cc model as well as a 430cc Tour model (shown).
Phil Mickelson had a new 3-wood at the WGC-HSBC Champions in China -- a TaylorMade RocketBallz that raised eyebrows since Mickelson is a Callaway staff player. As it turns out, Callaway was aware of the club (which had a black crown instead of white). "Phil actually has one of the most flexible equipment contracts of any top tour player, so it's not a big deal," said Harry Arnett, senior VP of marketing for TaylorMade. Mickelson finished T-2 at the HSBC. ... Ernie Els switched from Odyssey's belly-length White Hot XG #1 blade putter to the company's belly White Hot XG #7 mallet at Mission Hills GC. Els made the change to the club, which he had built for him last year but had not yet put into play, because he felt the head was more stable. ... Paul Lawrie has used Titleist Vokey wedges for some time but recently changed to Wilson's FG Tour TC model. Lawrie, who uses 52- and 60-degree wedges had the latter bent to 59 degrees to fit his yardage gaps.