News
Color Increasingly Becoming Part Of Club Designers' Pallet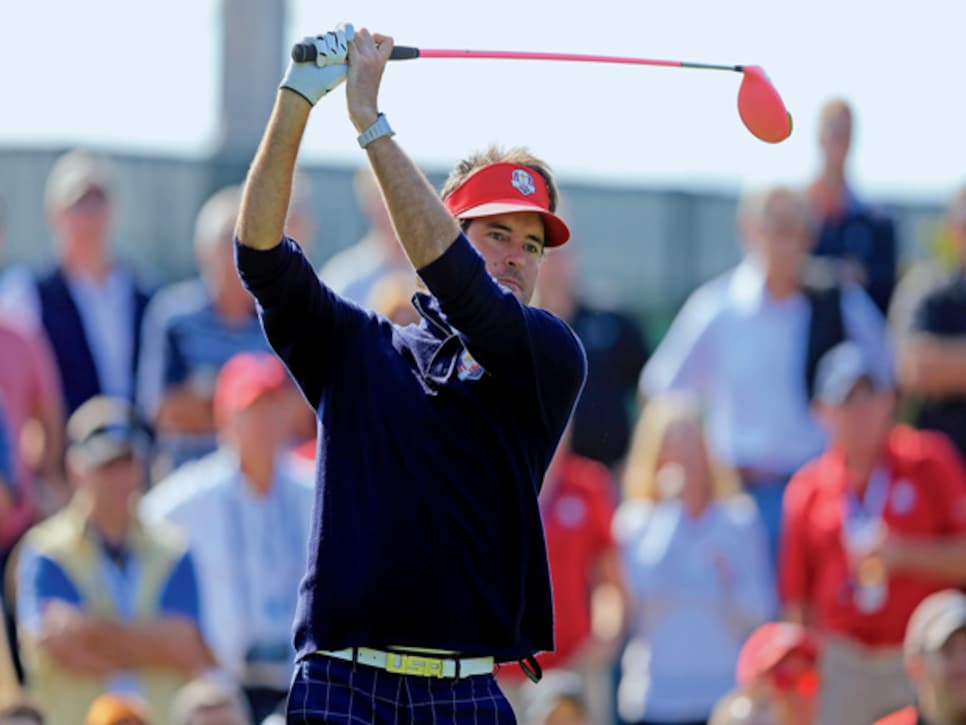 Color Guard: Watson's pink driver stood out for its color at Medinah, but soon that will no longer be the case.
At the 2010 Ryder Cup in Wales, the thought of a player using a driver with a clubhead color other than black or gray would have been almost laughable. Yet a month later at the WGC-HSBC Champions in Shanghai, Ian Poulter used a white Cobra ZL driver. A couple of months later when TaylorMade debuted its white-headed R11 and Burner SuperFast 2.0 models, what seemed implausible had suddenly become cool.
Fast forward two years and seven of the 12 members of the European Ryder Cup squad were using white drivers. Things were a little more conventional on the U.S. team with just two players -- Dustin Johnson and Bubba Watson -- using different-colored drivers, but Watson's may have been the most eye-popping of all with a bubble-gum pink Ping G20. Watson's club, in fact, caught the interest of Phil Mickelson, who couldn't resist taking a few swats with it during a practice round at Medinah CC.
Although Watson has always had an affinity for the color pink, it wasn't until earlier this year that Watson convinced Ping to make him a clubhead to match.
The question remains, however: Are colored drivers a legitimate trend or a passing fad? If some of the offerings for 2013 are any indication, they're here to stay for a while.
Cobra recently unveiled its upcoming line of AMP Cell drivers, and although the club should be recognized for its ability to adjust loft to six different settings (thus eliminating the need for separate loft-specific heads), it likely will be most noticeable for its array of colorful choices. Golfers can select from one of four head colors -- Silver, Directoire Blue, Barbados Red and Vibrant Orange. Expect the company to have at least one of each color played by a member of its tour staff in 2013. It's also not out of the question that a player (Lexi Thompson, perhaps?) might use a different color driver in each round of a tournament.
Callaway also is taking its uDesign options to another color level next year. Originally, the company's uDesign color options were limited to the sole of the club. Now golfers will be able to choose from a number of differently colored crowns. Red, orange, blue, purple and white will all be available with others perhaps to follow. For those wishing to stick with black, that will remain the standard option.
Of course, color has extended beyond drivers. Putters and even wedges (Titleist's Bob Vokey has a new Indigo blue wedge he's been working on) now come in several hues too.
All of which means that come the 2014 Ryder Cup at Glen-eagles, the attention on color will likely extend far beyond the team uniforms. It will be in the players' bags as well.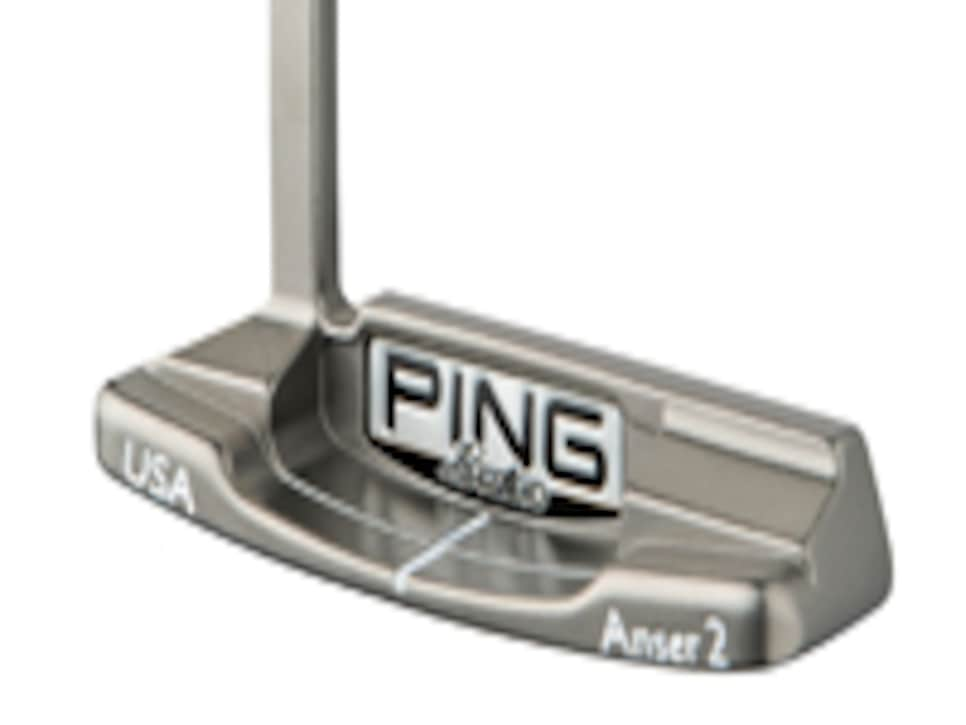 Martin Kaymer used this putter to win the 2010 PGA Championship and put the club back in play for the Ryder Cup, where he sank the clinching putt.
For all the talk about the role golf balls play in foursomes at the Ryder Cup, it should be noted all eight foursomes matches were won by teams with players who normally use different golf balls. The two pairs who use the same ball (Webb Simpson and Bubba Watson, and Lee Westwood and Luke Donald) lost their matches. ... The Ryder Cup isn't usually a place to change clubs but Westwood had a couple of new fairway woods in the bag, using Ping Anser 3- and 5-woods for the first time. ... Matt Kuchar went 2-1 in the Ryder Cup using a Yes! Golf Donna putter he put into play during the FedEx Cup playoffs. The putter measures 44 5/8 inches in length and has 7 degrees of loft (standard loft on a putter is 3 to 4 degrees). The reason for the extra loft is that Kuchar has a pronounced forward press as a result of anchoring the putter against his forearm.