News
Pros Know That 'Bench Strength' Can Really Make A Difference
Backup Plan: With an eye on the Ryder Cup Matches, Stricker was a busy man in Atlanta last week.
The latter part of the PGA Tour season isn't merely the time for the PGA Tour playoffs and the Fall Series scramble to get into the top 125 on the money list. It's also when players fine-tune their backup clubs.
With today's technology it would be easy to assume that duplicating a club's specs would not be difficult. But that's not true. As tight as some manufacturing tolerances are, the fact is there are the slightest of differences in the weight of the head, shaft and grip -- even if they are the same make and model. Ever order a club at a demo day and been disappointed by the feel of your new club when it arrives?
Which explains why Bo Van Pelt and Steve Stricker spent time last week working on backups. Van Pelt started using a TaylorMade Ghost Tour Corza putter last year in Malaysia at the Asia Pacific Classic, winning in his first week with the club. With no intention of changing putters this offseason, Van Pelt came to TaylorMade at East Lake GC asking for a backup that matched the putter's specs.
Stricker worked on backup big sticks at East Lake -- a pair of Titleist 913D3 drivers just in case something went wrong with his gamer during the Tour Championship or Ryder Cup. Stricker's driver -- which he first put in play at the British Open after the face of his old driver cracked -- has 8.5 degrees of loft, a swingweight of D5 and a Fujikura Tour Spec 8.2x shaft that is 45 inches long and tipped one inch. He has one wrap of tape under his grip.
"I don't like to change equipment very often," said Stricker. "It's important for me to have backups that feel exactly the same as my gamer. Each club has a lot of variables. If just one of them is off, it throws the feel of the entire club off for me. I can't afford that."
Recent history has shown that finding a suitable replacement club can be difficult. In 2008 Brandt Snedeker cracked the head of his TaylorMade r7 425 driver during that year's Mercedes-Benz Championship. Thankfully he had a backup with him in Hawaii. Unfortunately even though the club had the same specs as his gamer, it didn't feel the same.
"The bad thing about having a driver that you're having to manipulate a little bit is it changes the way you swing, which is unfortunate because it can get you into some bad habits," said Snedeker at the time. "That's why you should always have two good drivers. I didn't. I learned the hard way, being the first time going through it. Now that I've figured that out, I've got a good backup."
Indeed, one of Snedeker's priorities upon returning to the mainland that year was getting his driver situation straightened out. The solution involved his old driver. "You can really tell the difference between two clubs," Snedeker said. "Everybody thinks it's the head that's the big deal, but it's the shaft. I ended up pulling the shaft out of my old driver and put it in a new head and, sure enough, it ended up working out pretty well."
Ping's Chance Cozby knows the difficulty in matching shafts. "We have 14 different specs on each shaft that we measure," said Cozby, the company's director of tournament player relations. "To get a good backup set you need to eliminate as many variables as possible." But even though a club may be a technological clone, it's still going to be a little different. Even if the weights are spot on, it might not sound quite the same.
That's one of the reasons most pros carry a backup driver. It's easy to duplicate the club but difficult to match the sound and feel exactly. Pros often will go through 10 or more drivers before they find one they like.
Or, if you happen to be U.S. Ryder Cup team member Jim Furyk, you might never find one. In 2006 Furyk broke his Srixon driver. Despite repeated attempts to duplicate the club, he simply could not get comfortable with any of the backups, and he eventually gave up on finding a replacement. He switched to another make and model.
Which is why many tour reps emphasize the importance of breaking in a backup set of clubs to the players they work with. Several years ago, Nike's Rick Nichols said, "We force the issue on our end rather than wait on them. I pretty much insist our guys get backups."
Nichols cited Tiger Woods once winning in Dubai with a backup driver as a prime example of the importance of having second sets at the ready. "I equate it to a major-league ballplayer having a dozen bats that are to their specs," he said. "Same thing holds true for golf -- maybe more so. Tour players are so in tune with their equipment that the slightest differences are felt. In fact, I think one of the most important tools these guys should have is a sound backup set of clubs."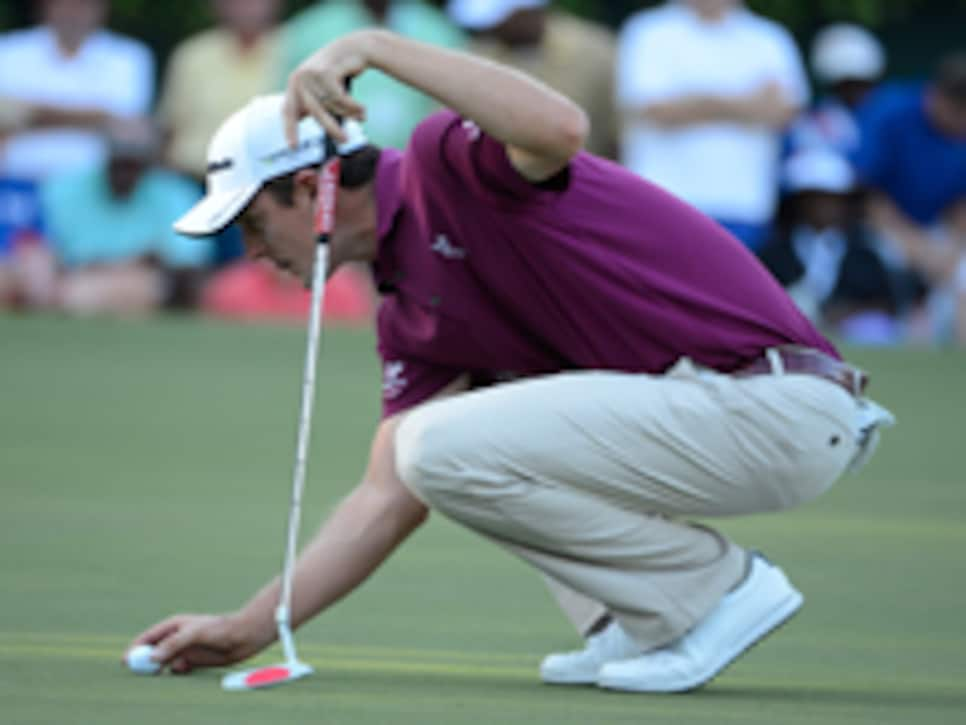 JUSTIN ROSE // Late changes pay off __
With the Tour Championship imminent and the Ryder Cup looming, not many players were seeking changes to their equipment at East Lake GC. Justin Rose was an exception. He made three switches early in the week, two involving metalwoods, the other his putter.
To start, Rose put a TaylorMade RocketBallz driver (9.5 degrees loft with a Matrix HDTP6 shaft) in play. The club features a shallower face than the driver he had been playing. It was the first time he had put the model in play all season. He also changed to a 15-degree RocketBallz 3-wood after comparing it to his gamer. The big move, however, was to a TaylorMade Ghost Tour DA-12 putter, which went in the bag Wednesday. Prompting the change was the fact Rose led the field in greens in regulation at the BMW Championship but struggled on the greens, ranking 69th out of 70 players in strokes gained/putting. At East Lake, Rose was eighth in strokes gained/putting en route to a second-place finish.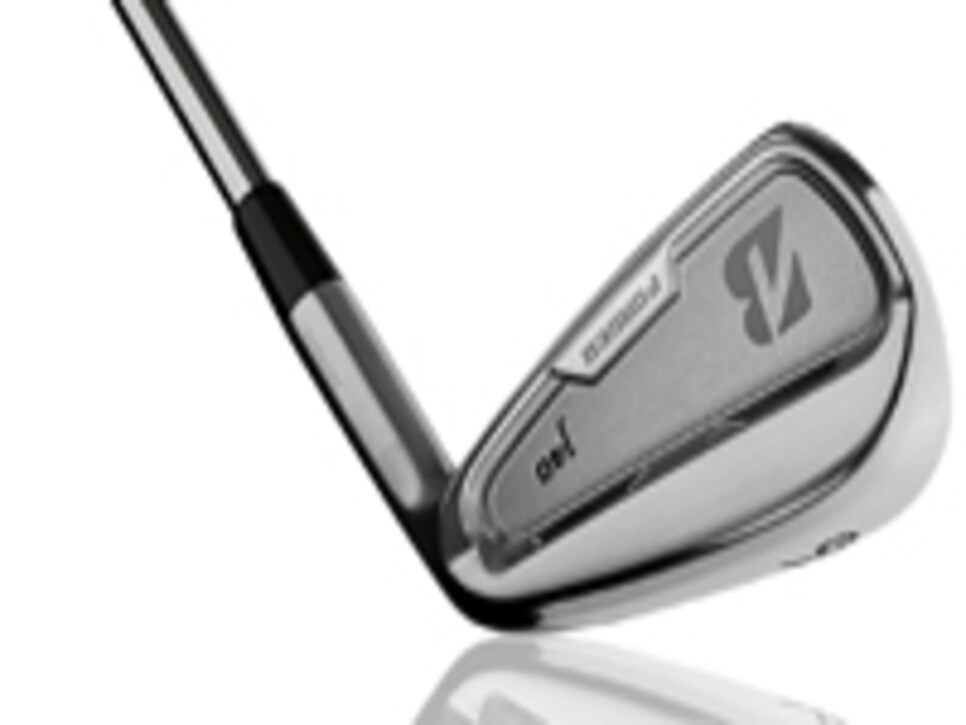 PRICE:__ $700 (set of six, 5-PW, steel)
A forged iron with a higher face progression designed for a mid-height launch angle. The tapered sole promotes versatility in shotmaking. Brandt Snedeker used the clubs in winning the Tour Championship and FedEx Cup titles, ranking T-7 in greens in regulation.
Although a Callaway staff player, Phil Mickelson went with a Titleist 5-wood at the Tour Championship. Lefty used an older model -- the 980F, which debuted in 2003 -- at the BMW Championship and kept it in the bag at East Lake GC. ... Ryan Moore changed 3-woods at East Lake, putting a 15-degree TaylorMade RocketBallz in play. Moore had the club bent to 14 degrees as he felt he would need to use a 3-wood more often than normal off the tee at the tree-lined course. Moore's driving distance (286.3 yards) was down as a result, but he led the field in accuracy while finishing T-3. ... Bo Van Pelt switched to Cleveland Golf's 588 forged wedges at the Tour Championship. Van Pelt's new wedges had lofts of 52, 56 and 62 (bent to 61) degrees. ... Dustin Johnson made a small driver tweak, adding a half-degree of loft (which slightly closes the face angle) to his TaylorMade R11S driver. Johnson sought more draw bias after feeling his tee shots drifted too much to the right during the BMW Championship. ... Ping locked up three key players on its tour staff by re-signing Bubba Watson, Lee Westwood and Louis Oosthuizen to multiyear deals. Each player will be required to play a minimum of 11 Ping clubs, including the driver and putter.