News
Why Titanium 3-Woods Failed To Remain Part Of The Mix On Tour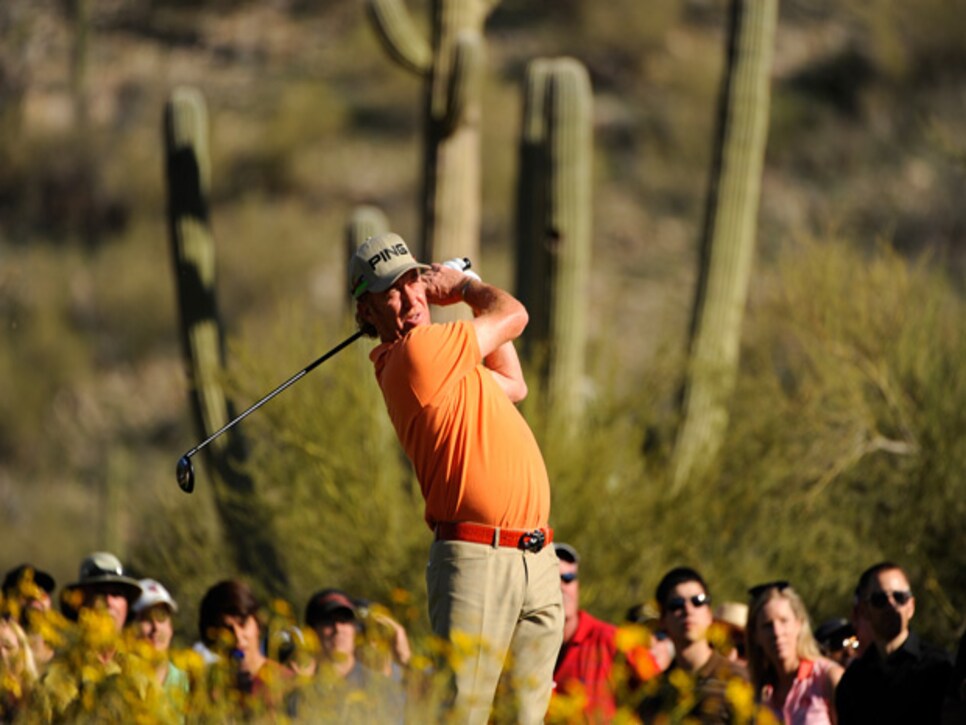 (Not A) Man of Steel: Although gaining in popularity not long ago, titanium fairway woods on tour are now scarce, with Miguel Angel Jiménez among the exceptions.
It's a fact that driver technology continues to trickle down to fairway woods. Faster faces, higher moments of inertia for better performance on mis-hits and even adjustability have found their way to clubs once considered the last bastions of simplicity and utility. There is one area, however, where drivers and fairway woods continue to differ greatly (other than sheer size): materials.
Whereas earlier this millennium some manufacturers tried to make fairway woods out of titanium, there is now scant call for such clubs. As recently as 2004, approximately 10 percent of the fairway woods used on the PGA Tour were titanium, and there appeared to be a bit of momentum in the category. It was short-lived. Today it is nearly impossible to find an all-titanium fairway wood on the PGA Tour with the exception of Miguel Angel Jiménez (Ping TiSI Tec). Brandt Snedeker and Kevin Streelman have at times played a Tour Edge Exotics CB4 with a titanium face, but the body remains stainless steel.
The reasons for the dearth (or death) of titanium fairway woods are many. A decade ago the term "fairway wood" was a bit of a misnomer as players used 3-woods primarily as driving clubs. As such, there was a place for larger-headed titanium fairways. The added size (about 30 percent larger than their steel counterparts) was useful off the tee because it provided a larger trampoline effect and more forgiveness. That changed, however, as drivers became more forgiving and tour players focused more on finding a fairway wood that filled a specific yardage target as opposed to simply being a club they could hit as far as possible. Today, in fact, it is not uncommon for tour players to "complain" about hitting their 3-wood too far, with some sliding back to a 4-wood instead.
"For years some designers tried to make the face larger -- really big in an effort to get some kind of face flexibility out of a fairway wood," said Scott Burnett, director of product development for Adams Golf. "What they found is when you do that the club becomes harder to hit in some circumstances. The fairway wood has to be able to be hit off the ground. Titanium delivered the extra ball speed, but the problem was still in the face [size] that a fairway wood is most effective. So when designers brought titanium fairways down to that size they found there wasn't any real measurable performance improvement with titanium."
Another reason was that average players had little interest in titanium fairway woods. The increased cost (an extra $100 or more than steel in most instances) coupled with the difficulty in getting shots airborne off closely cropped fairways with the bigger-headed clubs produced lackluster sales, which, in turn, led manufacturers to look for other methods of producing meaningful advancements in fairway woods -- a search that led them to more conventional shapes and materials. Finally, better manufacturing processes allowed stainless-steel fairway woods to be made with thinner walls, thus allowing for a better distribution of weight throughout the club. Add other advancements such as movable weights, adjustable hosels and slots to boost ball speed and fairway woods are bringing plenty of heat without having to resort to higher-strength titanium.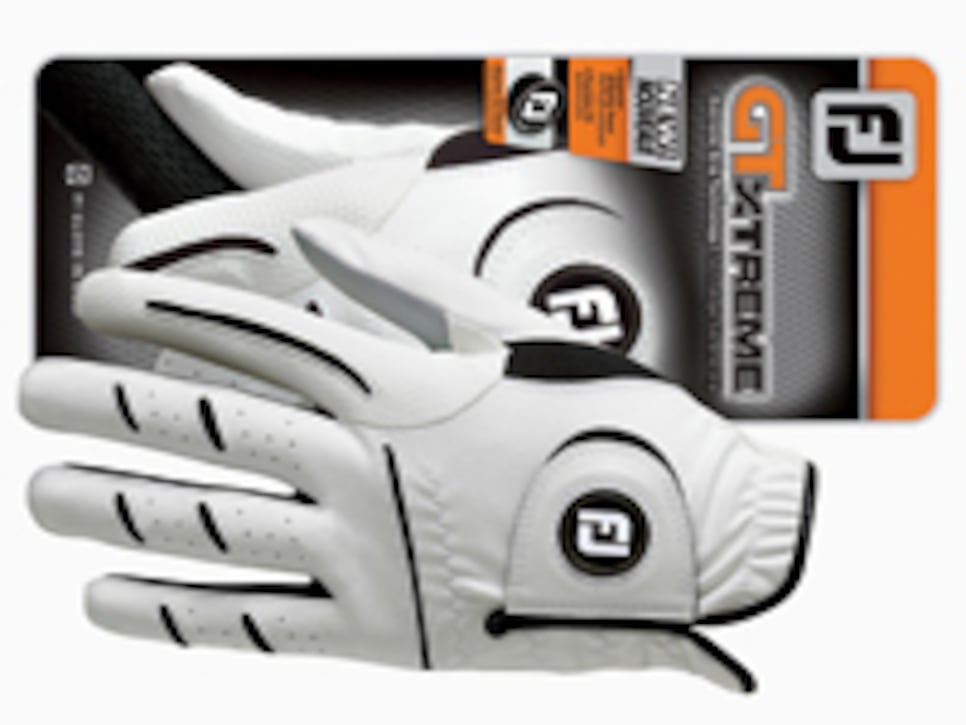 Price: $15 (Men's LH sizes: S, M, ML, L, XL, XXL -- no XXL in cadet)
A proprietary leather and the company's breathable FiberSof stretch material is used in the palm while a "PowerNet" mesh at the base of the thumb and back of the hand provides breathability and a better fit.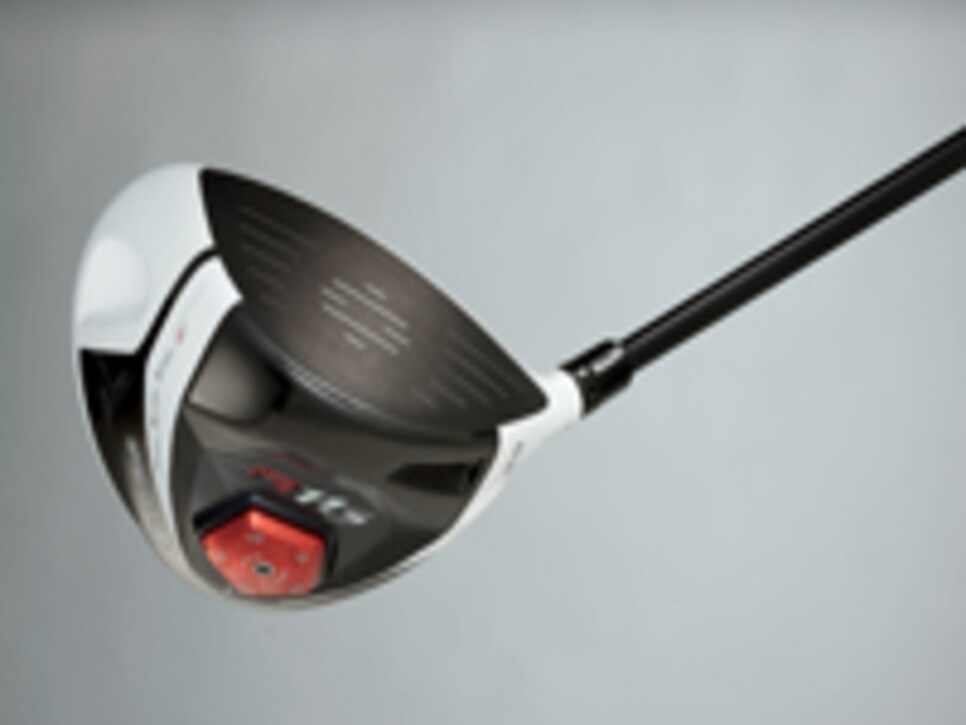 Price: $400 (Lofts: 9, 10.5, 12 degrees)
The company took adjustability to an additional level with a rotating hosel that covers eight settings to adjust the face angle and loft; two movable weights to further help dial in ball flight to the left or right and a five-way adjustable sole plate that can help position the club in a pleasing position at address. In all there are 80 combinations -- 32 more than the original R11 -- that cover a range of 3 degrees of loft, 6 degrees of face angle and four millimeters of center of gravity movement. Sergio Garcia used the 460cc club during his victory at the Wyndham Championship.
TaylorMade's new Ghost Spider S putter was in the hands of several players at the Wyndham Championship as Blake Adams, Chez Reavie, Rory Sabbatini, Camilo Villegas and Y.E. Yang put the putter -- featuring a contrasting black-with-white sightline alignment aid behind the face -- in play. Sabbatini, Yang and Villegas had all previously experimented or played in some fashion with a prototype of Ghost Spider S putter but this was the first week they used the finished product. Yang was the most effective of the group, ranking third in strokes gained/putting for the week. ... Charl Schwartzel changed to a Nike Method 001 putter for the fourth round at the WGC-Bridgestone Invitational. At the Wyndham the former Masters champ finished T-14 while ranking 16th in strokes gained/putting.