News
Big Wins Can Spark Business For Small Wonders Of Putter World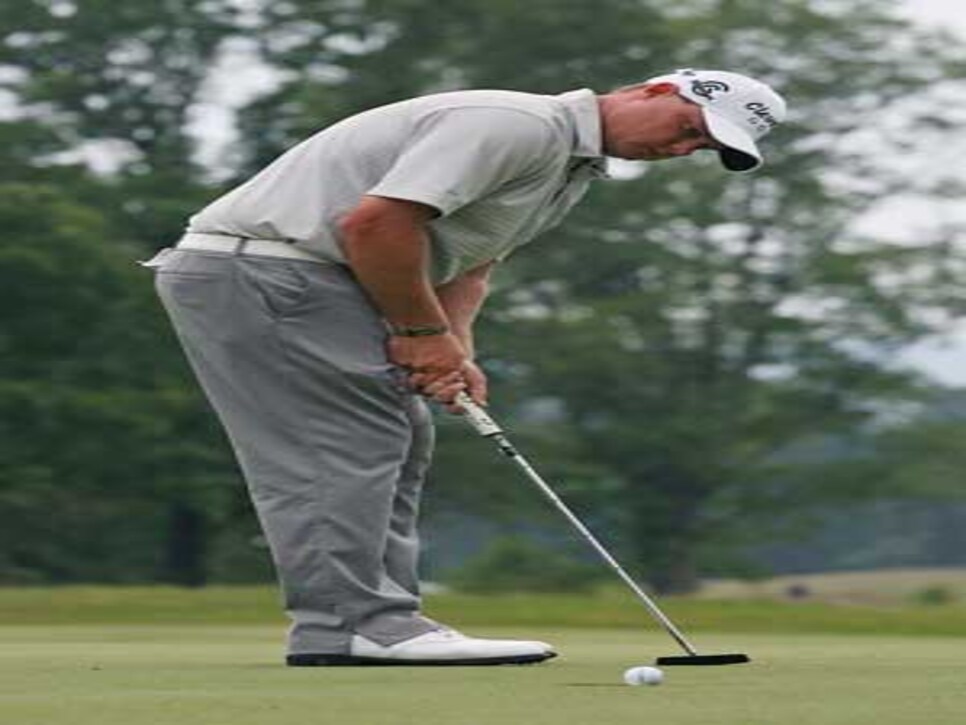 Back Story: When television cameras focused on Potter's putts from down the line, "Piretti" got a p.r. bump.
Small putter companies were the Davids amid golf's Goliaths at The Greenbrier Classic and U.S. Women's Open, and the underdogs came out on top with Na Yeon Choi using a prototype Bobby Grace NYC putter and Ted Potter Jr., wielding a Piretti Cortino.
What makes the success of the Grace and Piretti putters impressive is the increasing difficulty of getting putters in play on tour (let alone in the hands of a winner). On any given week five companies -- Titleist, Odyssey, Ping, TaylorMade and Nike -- account for approximately 90 percent of the putters used on the PGA Tour, leaving scant opportunities for upstart or long-standing smaller companies -- a far cry from a decade ago when, according to the Darrell Survey 2002 Equipment Almanac, putters from Kevin Burns were the fourth-most-used on tour.
"It's definitely more difficult now," said Piretti's Mike Johnson, who made Potter's putter. "But a win helps. We've already gotten calls and some orders as a result. It also helps get product into golf shops. The first question is always, 'Who's playing it on tour?' It gets players curious as well. At most tour events we're hoping to get a putter in play. Now guys will give us another look."
Indeed, such success stories allow small companies the luxury of thinking they have a puncher's chance in the world of equipment heavyweights. And, every so often, they do. Vijay Singh won several events using a putter from Dandy, while Matt Kuchar generated some visibility for Bettinardi when he took the 2002 Honda Classic as cameras zoomed in frequently on the back of the putter and revealed the name.
There have been major successes as well. Rich Beem captured the 2002 PGA Championship with an STX model. Payne Stewart (1999 U.S. Open) and Zach Johnson (2007 Masters) each won a major using a SeeMore putter, with some 50,000 orders coming in the six weeks after Stewart's win. Yes! Golf became a popular putter on tour and in pro shops after Retief Goosen used a C-Groove to win the 2001 and 2004 U.S. Opens. Meanwhile, no one can forget Jack Nicklaus' win in the 1986 Masters using a MacGregor Response ZT 615 putter, one of the biggest beasts of its day. In tandem, the putterhead's size and the Golden Bear's triumph piqued enough curiosity to convert a company forecast of 6,000 putters into sales of 350,000 units by the end of 1987.
To take advantage of the rare opportunity when a small putter company gets a tour win, a few things are essential. First, the putter must be visually striking, either in shape (as with the Grace putter Choi used) or in markings (the Piretti name on Potter's putter was clearly visible to viewers).
"It has to have features that can readily be seen and distinguish it from any other," said Grace, whose company got a boost when Nick Price won a major in 1994 using his Fat Lady Swings model. "Bernhard Langer and José Maria Olazábal used Scotty Cameron putters to win majors well before Cameron was a household name. Those putters were subtly marked and hardly noticed. The red dots he now has in the back cavity would have served him well in those days."
The company also must be ready to capitalize on its opportunity. "We were shipping 600 putters a day in the 30 days after Price won the PGA with the Fat Lady Swings," noted Grace. The opposite example is Dandy. Although Singh won the 2000 Masters using the intriguing but odd-looking putter and the orders starting coming in, the company simply couldn't meet the requests.
Figuring out how to meet demand, however, is better than having little-to-no demand at all.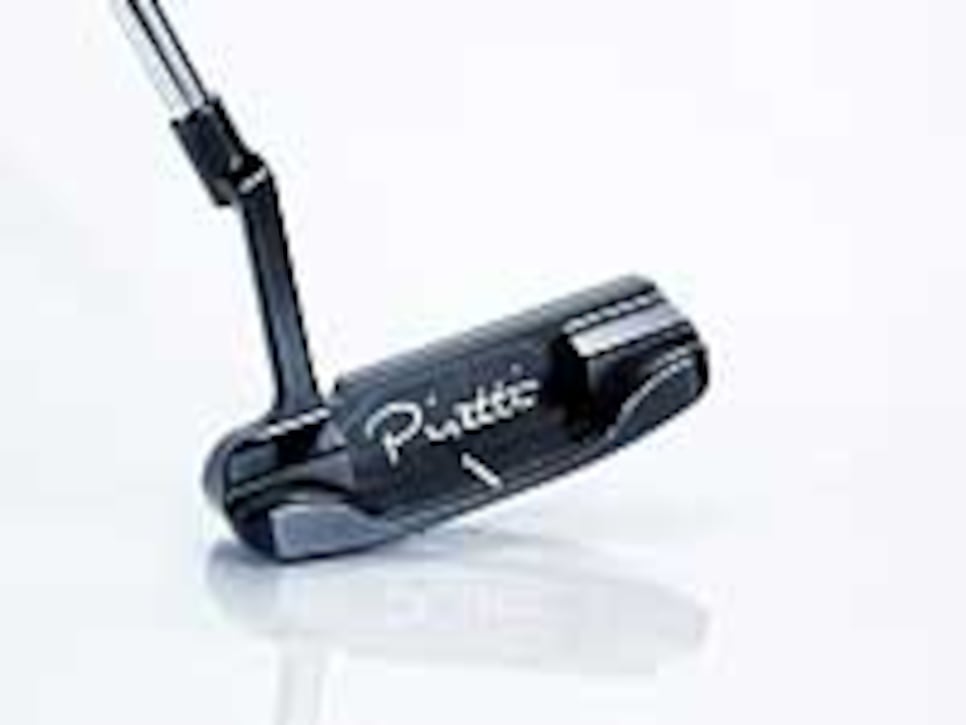 Price: $290 (Lengths: 32 to 40 inches in half-inch increments)
The Potenza II is a single-piece head milled from 11L17 carbon steel. This model is different from the face-balanced, center-shafted putter used by Ted Potter Jr. during his win at The Greenbrier Classic; this version featuring a plumber's neck hosel.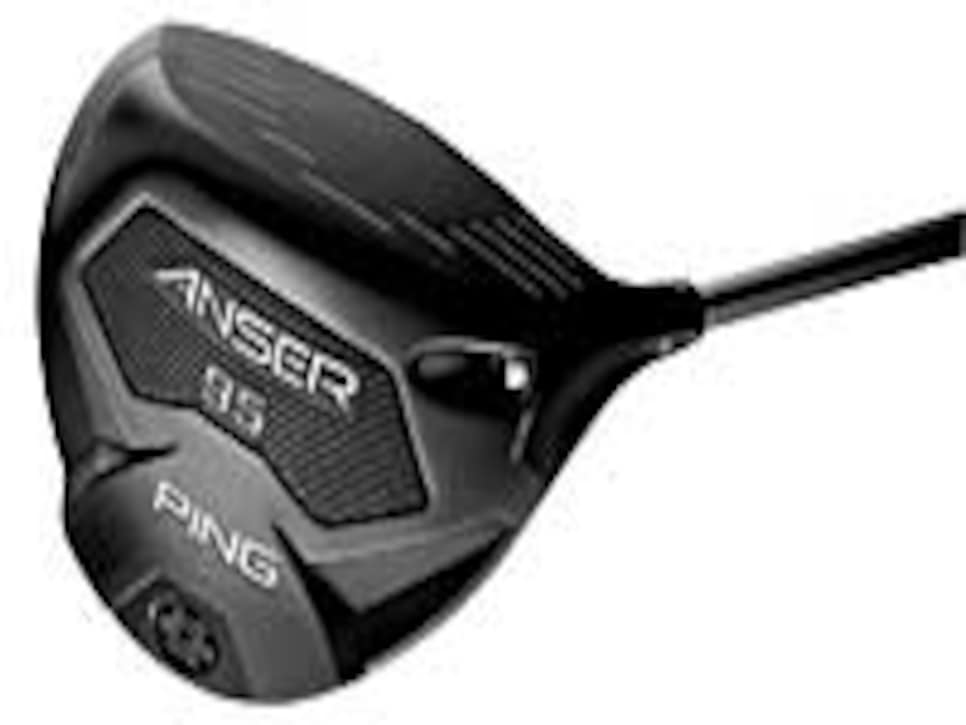 Price: TBD (Lofts: 8.5, 9.5, 10.5 and 12 degrees)
Ping has been one of the last major equipment companies to embrace adjustability, but at this week's Scottish Open and John Deere Classic the Phoenix-based manufacturer is debuting its first adjustable driver to its tour staff. The Ping Anser is a 460cc titanium head with a black-matte finish that is adjustable for loft by plus or minus ½ degree. Adjusting loft also alters face angle -- the more loft, the more the face becomes closed. The less loft, the more it is opened. The driver has four "standard" lofts and is expected to be available to consumers in mid-August.
In addition to its new Anser driver, Ping unveiled a new Tour wedge to its staff at the Scottish Open and John Deere Classic. The wedge features "gorge grooves" with higher lofts available in three sole options to match swing type (steep or shallow) and/or turf conditions (firm or soft). ... Bob Estes normally uses TaylorMade's Tour Preferred MC model, but he'll play the company's Tour Preferred MB (a muscleback design with a thinner topline) at the British Open. Perhaps Estes is aware Darren Clarke won last year's British Open at Royal St. George's GC using MB irons. ... Marcel Siem captured the French Open using a new Grafalloy shaft in his TaylorMade R11 driver. The shaft is the next generation of the original Grafalloy Blue and is named "White Blue" because of its reverse cosmetics to the original design (white shaft with blue graphics). Siem finished the week second in driving accuracy (73.6 percent) while averaging 302.1 yards per drive.