News
Confessions Of A Sportswriter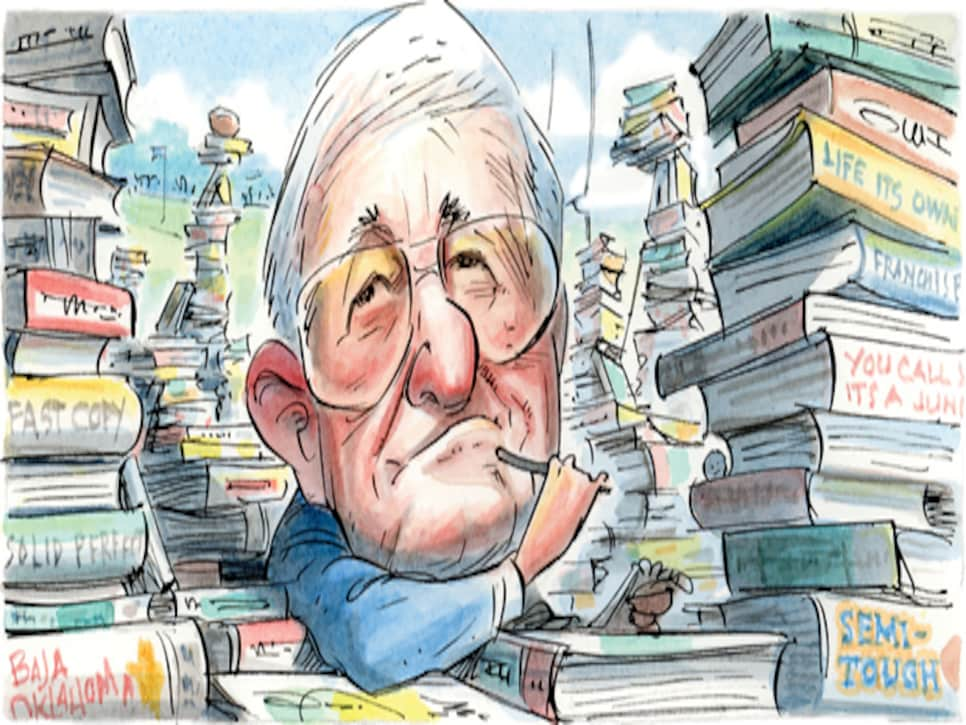 At one point in His Ownself: A Semi-Memoir, Dan Jenkins quotes Jack Nicklaus -- whose dynastic career it was his pleasure to chronicle -- about what made him so good for so long. "I only know I was blessed with a God-given talent," Nicklaus told him, "and it would have been a shame to waste it."
To read His Ownself (266 pages, Doubleday, $26.95) is to be reminded how the same could be said of the author, in the winter of a singular sportswriting life in which he has been far and sure on the page with the same regularity that one of his favorite subjects displayed on the course.
The back nine on Sunday is where Nicklaus, inspired by the pressure of the moment rather than being wilted by it, built his legend. When the golf was over, Jenkins also owned his deadlines, the way only someone who loves his work can. Like his longtime Sports Illustrated colleague Frank Deford, a much different style of journalist who made his own considerable impact on the covering of games and those who play them, Jenkins is proud to have been a sportswriter.
If there is a recurring theme in His Ownself, it is that the man behind the humor ("The necessity of injuring a person with a comment or a joke in the pursuit of truth," is a Jenkins sportswriting tenet) was having the last laugh all along. Just as Arnold Palmer, someone else he wrote a lot about, has never tired of being Arnold Palmer, Dan Jenkins has never tired of being Dan Jenkins.
That explains why he's at 220 major championships and counting, an astounding attendance record in his lodge that, like Byron Nelson's 11 consecutive victories in 1945, will never be broken.
Golf gets its due but is not the focus of Jenkins' reflections on his charmed journey from Fort Worth and back with a couple of dozen books, hundreds of magazine articles and thousands of taverns in between. Like another witty Texan, three-time Masters champion Jimmy Demaret, Jenkins didn't drink as much as people might have thought he did, but he had a Ph.D. in hanging out in "convivial bars," as he describes them in the first chapter of His Ownself.
"They provided," he writes, "a calmness and sanity to life, travel, deadlines, and those occasions when an editor might mistake a machete for a pencil."
There are plenty of edgy comic touches by a master of them in His Ownself -- and don't expect to discover that Jenkins has become politically correct at 84 -- but no small amount of gratitude as well for family and friends and having come of age when a tour pro still had to hit a brassie. Jenkins puts you there for one that he saw Hogan hit on the pivotal and difficult 70th hole of the 1953 U.S. Open at Oakmont CC.
He knew Hogan better than any reporter knows any star golfer these days, and the perfectionistic golfer comes into clearer view from his friend as a detail-oriented man particular in his ways and desires: silverware wiped before he used it; club sandwiches seriously scrutinized before consumed; the crown molding analyzed while having cocktails at someone's home.
If you don't think Jenkins wasn't taking it all in too during his Hall of Fame career, you're a point-misser he could have some fun with.