News
Living Up To The Challenge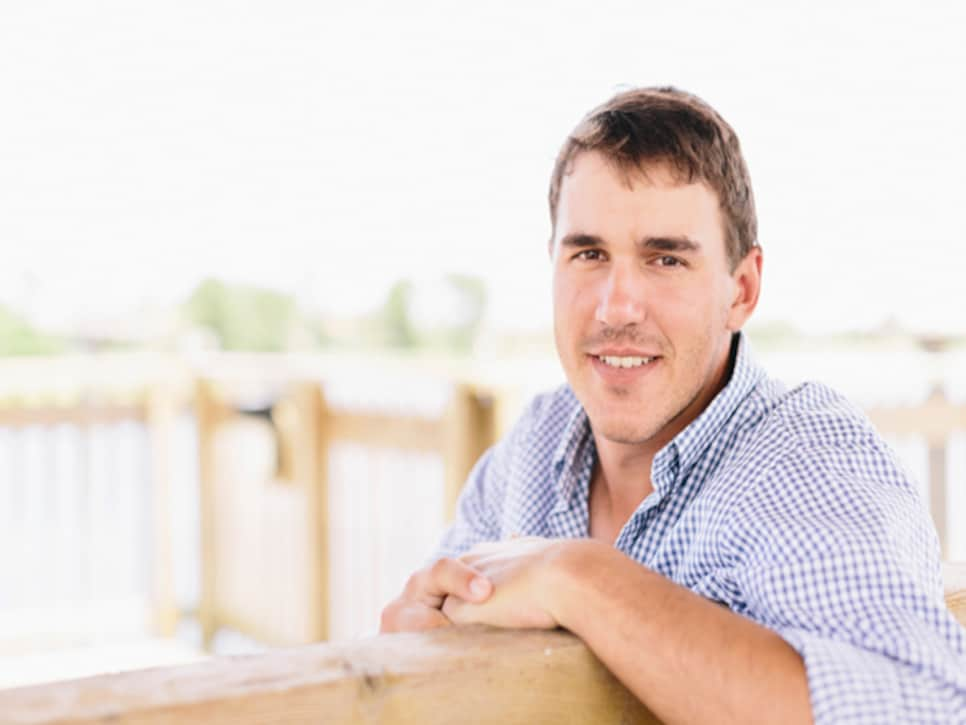 The Ping-Pong table in his Florida apartment was still broken when Brooks Koepka returned from Europe last week, a fitting reminder of just how competitive things can get when he and roommates Peter Uihlein and Matt Broome are under the same roof. "There was a ball going down the line and Peter went to lay out for it," Koepka said. "Before he broke it we were on it all the time."
That was in early April, back before Koepka, 23, went to play the Challenge Tour -- and before Uihlein won the European Tour's Madeira Islands Open in May to claim bragging rights on one of his roomies. Coincidentally, Koepka was also playing in the event and had left the course, returning to his hotel, when Broome texted news of Uihlein's comeback. Koepka hopped in a cab and was back by the time Uihlein was on the 15th hole. They had dinner that night in Portugal to celebrate.
"I was so happy for him," Koepka said. "It was almost like I won."
It was also Uihlein's turn to deliver a message. "We were relaxed and talking, and then he told me, 'You better get out here soon,' '' Koepka said. "He wanted a roommate [on the European Tour]." Koepka had won the Challenge event two weeks before in Italy and followed up two weeks later with another victory on the Canary Islands in Spain.
But last month, during his sixth straight week traveling through Europe, Koepka was suffering burnout when Uihlein again encouraged him to keep playing. Koepka responded with his third Challenge Tour win in Scotland June 23, securing a promotion to the European Tour. The next day he played in a British Open qualifier at Sunningdale south of London, where he claimed medalist honors and a spot in the field at Muirfield.
Koepka has posted five rounds of 64 or better this spring, including three 62s. The stretch had instructor Claude Harmon III calling Koepka "probably the hottest player on the planet right now." Comparisons were being made to Martin Kaymer, who had similar success on the Challenge Tour before winning the PGA Championship at Whistling Straits in 2010.
When Koepka returned to the U.S. last week for a brief vacation and sat down at the Capital Grille Friday night in Palm Beach Gardens with his father, mother, stepmother and manager, there was plenty to celebrate.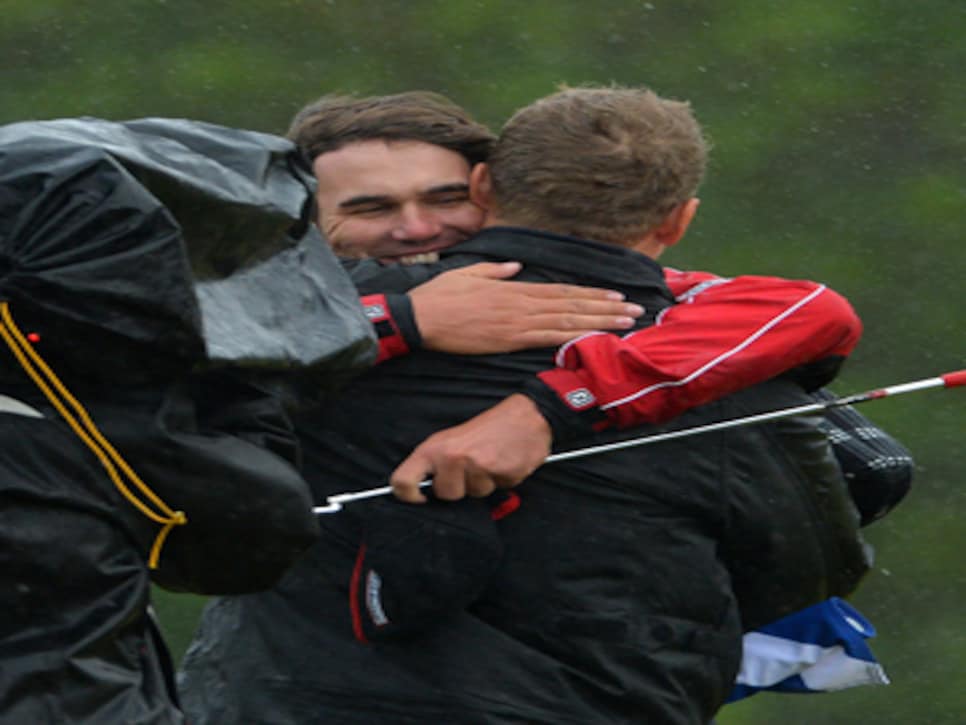 The most recent win elevated Koepka to No. 122 on the World Ranking -- two spots behind Uihlein. At dinner, they talked about the upcoming Scottish and British Opens and where this could all lead. "I guarantee he'll win on the main tour before the year is over," Harmon said. "And I'll be shocked if he's not top 75 by the end of the year."
Who is Koepka and where did he come from? The answer to the latter is Palm Beach County, where he won the state high school title as a junior for Cardinal Newman High, and Florida State, where he didn't win until his senior year. While Uihlein was becoming famous for winning the U.S. Amateur and turning pro early after 3½ years at Oklahoma State, Koepka's only brush with the big time came after qualifying for the 2012 U.S. Open at Olympic Club, where he shot a pair of 77s to miss the cut.
Yet the six-foot Koepka is blessed with great physical gifts. As a high schooler, his father, Bob, took him to get fit for clubs. The clubfitter, Richie Conragen, couldn't believe what he was seeing on the launch monitor. So he called in a friend to double-check the numbers on Koepka. The driver swing was at 127-128 miles per hour.
At Florida State, Koepka was twice ACC player of the year, including as a senior in 2012. Still, to have this much success this quickly came partly by surprise. "Did I see it? No," said FSU assistant coach Robert Duck. "Did he have the potential? Yes."
The potential blossomed after Koepka made the decision last summer, influenced in part by Uihlein, to take the road less traveled and compete on the Challenge Tour rather than go the mini-tour/Web.com Tour route in the States. In his eighth start last September he won his first title, securing full playing privileges in 2013.
During the offseason Koepka connected with Harmon, a meeting arranged through Uihlein and fitness coach Dave Donatucci at PGA National. He says his success stems from a combination of things, including being around Uihlein and Broome (currently playing the Minor League Tour in Florida) as well as some of the good players who practice in West Palm Beach during the winter. "Peter and Matt, to see how hard they work -- Peter is a gym rat and Matt is unbelievable how hard he works," Koepka said. "I don't like to be outworked. We push each other. Everything is a competition."
After a quiet work week with Harmon and Donatucci, Koepka heads to the Scottish Open at Castle Stuart before Muirfield. The fact he qualified for the British Open is one of the surprises of the 2013 season, especially considering his trouble getting to the qualifier. Koepka's cab from the Challenge Tour event to Edinburgh had a flat tire, causing him to miss two flights. After two hours of sleep in Edinburgh, he caught an early morning flight and arrived 30 minutes before his tee time at Sunningdale yet shot 69-65.
With his European Tour card secured, his next goal is a top-100 ranking, which would likely get him into the PGA Championship. Brooks Koepka, the name nobody knew at the start of the season, could become the European Tour's version of Jordan Spieth. "It's nice to know you've got some place to play for the next year and a half," Koepka said. "It's a dream come true."
Peter Kostis and Paul Casey have been together since the Brit played college golf at Arizona State in the late 1990s, but they've grown even closer of late due to Kostis' battle with colon cancer and Casey's comeback from a divorce and various injuries. "He has overcome more than people realize the last two years," Kostis said Monday in a text from his home in Paradise Valley, Ariz. After winning the Irish Open for his first title in 2½ years, Casey called himself Kostis' "adopted son," and said the instructor was "my other dad." "He's been a massive part of my comeback, and I always think he never stopped believing in me," Casey said. Kostis, who had surgery May 21, was scheduled for the third of 10 chemotherapy treatments this week and has a goal of returning to the CBS golf team later this month at the RBC Canadian Open. "It's been a rough year, but things are starting to turn for the better," Kostis said. "It's all going to be good."
From the clubhouse porch at Oakmont CC, it is now possible to look out over the course, see the fabled church pews and nearly spot the fourth tee in the northeast corner of the property. The cutback of the club's dense forest between the 11th and 12th fairways that has opened up the view is the latest part of an initiative started before the 2007 U.S. Open that will continue until the Open returns in 2016. Mike Davis, the USGA's executive director, is an advocate of the continued tree cutting. Besides the agronomical benefits, what Oakmont is doing opens dramatic vistas that were part of Henry Fownes' design in 1903. From members to guests, it has been fascinating to see everybody's impression says Bob Ford, the club's head professional. "The views keep getting more astonishing."