News
My Town: Brad Faxon's Rhode Island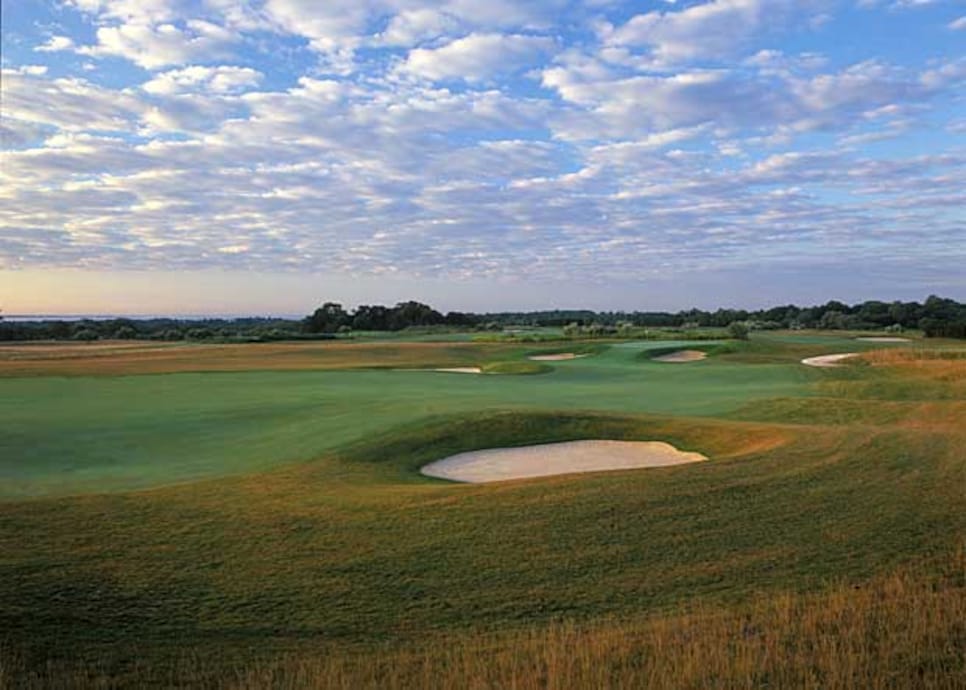 You'd be hard pressed to find someone more enthusiastic about the place where he grew up than Brad Faxon. The 50-year-old was raised in Barrington, R.I., and still lives there, having become one of the Ocean State's biggest ambassadors. There is nothing the longtime tour pro now competing regularly on the Champions Tour doesn't love about Rhode Island, least of all the golf.
"There are so many classic old courses with seaside views and small greens, where the wind is a factor and you have to learn how to putt," says Faxon. No wonder the club that Faxon became best known for during his 28 years on the PGA Tour was his putter.
When Faxon decided to start hosting a charity golf tournament in 1999 with fellow Rhode Islander Billy Andrade, they naturally decided to hold it at home. The CVS Caremark Charity Classic is now the state's largest charitable sporting event, having raised more than $15 million.
. It's a fantastic Donald Ross layout that opened in 1932. Typically, it's in good shape and is a good bargain.
, an Arthur Hills course that opened in 2002. It's run by Matt Adams, a Rhode Islander who hosts a golf program on Sirius XM Radio. It has some beautiful views of the Atlantic and Sakonnet Passage. The course itself is pretty tough, with some tricky greens.
. The course was totally redesigned in the mid-2000s. It's billed as the state's longest public course with the back tees at more than 7,400 yards.
There are many great private courses too. Newport CC
is the most well known and historic. I've been an honorary member at Rhode Island CC
since 1979, and that's where we host the CVS Classic each year. It's another great Ross course.
The most famous place in Providence is Al Forno. It's renowned for its flat-bread pizza, but really its entire menu is phenomenal. Another great Italian place is Bacaro. The main dining area is on the second floor and has great views of downtown. Café Nuovo is also worth a try. It's a combination of American, European and Island dishes. Tell Dimitri I sent you.
In Newport I like Thames Street Kitchen, which is California cuisine. There's an informal feel; it's "bring your own booze." The Black Pearl is right on the harbor docks and has great burgers and chowder, plus it's a good spot to people watch. For a high-end meal, try Tallulah on Thames. It's a French restaurant that's among the top-rated in Rhode Island.
Providence has plenty of chain hotels, but for local flavor look at the Providence Biltmore. It's near the convention center, Brown University and the Rhode Island School of Design, and has a neat, old-fashioned feel.
In Newport there are several bed-and- breakfast options that will give your trip a more New Englandy feel. If you're willing to spend more or looking for a resort setting, there's The Chanler at Cliff Walk and Castle Hill Inn. Both are very elegant with cool histories.
During the summer in Providence, something to check out is WaterFire. Several businesses along the rivers that run through the city participate in various activities and musical events that create a neat urban feel. Some nights there are bonfires on the water that are their own works of art.
Newport's Cliff Walk overlooking the water is pretty amazing. Besides the views, it takes you past several of the famed mansions, which also are a must see. The most famous is The Breakers, built by the Vanderbilts in the late 1800s. The mansions are indescribable until you've seen them.