News
My Town: Arthur Blank's Atlanta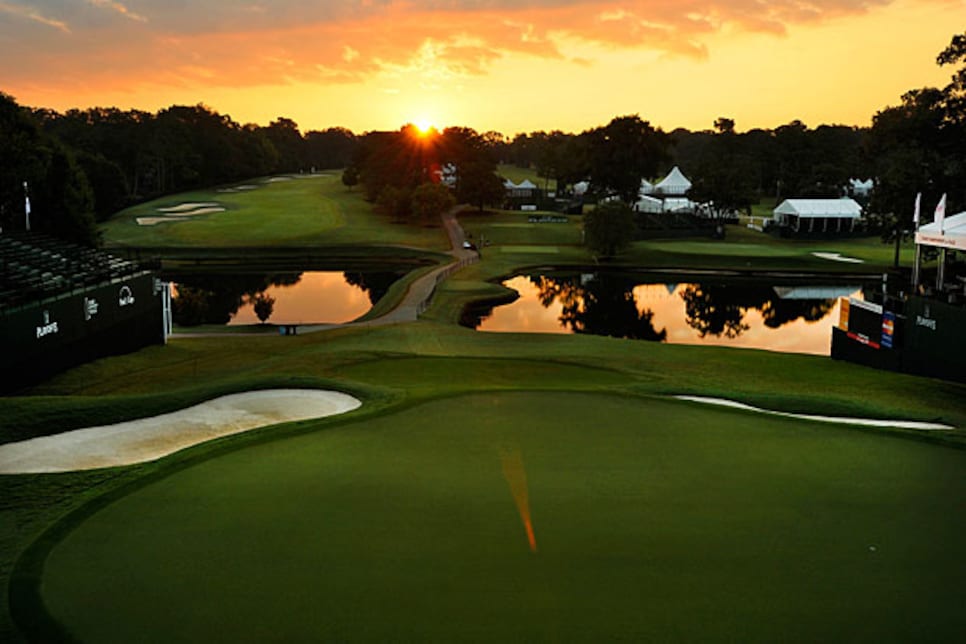 Although born in New York and attending Babson College in Massachusetts (where he graduated in three years), Arthur Blank has lived in Atlanta since 1978, making him as qualified to speak about the city and its attractions as he is running his many successful businesses, including the NFL's Atlanta Falcons.
"It's a great city with so much going for it," Blank says. "It's very diverse, which I like. It also has something for just about everyone, from all the different sports teams to fabulous restaurants, museums, parks and some really good golf."
Known for his football connection, Blank has golf ties too, as the controlling owner of the PGA Tour Superstore chain. "I love the sport and the social aspect of it," he says. "Spending quality time with individuals, and walking and taking everything in. Out on the course you have time, and the pace of life slows down a bit. I like that."
Spoken like a true Atlantan instead of a New Yorker.
and although it's private, definitely play it if you can. It's my favorite course because of its rich tradition. The clubhouse is like a museum of the game's history.
. It's a par-58 executive course Rees Jones designed, and it is a lot of fun to play. It fits right in with the Tee It Forward campaign, which I'm a big proponent of. Plus it has views of the Atlanta skyline. A lot of people play there the week of the Tour Championship.
--Chastain Park to locals. A fascinating fact is that it used labor from a nearby prison to construct it. It used to host some events, including the PGA Tour's North Fulton Open. No one will be disappointed if they play here.
One of the best steakhouses anywhere is Chops Lobster Bar. It has wonderful steak, seafood and chicken with great sides too. It's one of the few places you'll be able to find porterhouse lamb chops. ... Another of my favorites is Kyma on Piedmont Road. The restaurant has white columns and a constellation display on the blue ceiling for a different atmosphere. The menu is mostly seafood with a Mediterranean touch, and is a perfect change-of-pace restaurant.
The best sports bar is a place downtown called STATS. During the college football season it gets packed. There are TVs everywhere, and the food is fantastic. ... No one should come to Atlanta without visiting The Varsity. It probably serves more hot dogs than anywhere in the world. It's a great place and is always busy, especially on game day when Georgia Tech is home.
The St. Regis Atlanta is in Buckhead and offers a very comfortable setting in a more residential area with excellent shops and restaurants close by. I'm more familiar with the larger hotels, so I'd also recommend the Ritz-Carlton downtown or in Buckhead. Both are fine hotels that are very close to the financial area and some of the city's main attractions. ... I also like the Four Seasons, and the new Loews in midtown is a wonderful hotel with several attractions of note within walking distance.
Obviously a Falcons game is a great way to spend time. We can't guarantee a win every time, but we can guarantee a good experience. ... The Georgia Aquarium is a wonderful spot. Try to go on one of the "behind the scenes" tours. It really gives you an idea of all that goes into running the aquarium.
Atlanta is home to Coca-Cola and near the aquarium is the World of Coca-Cola where you can learn all about the history of the soft drink.