News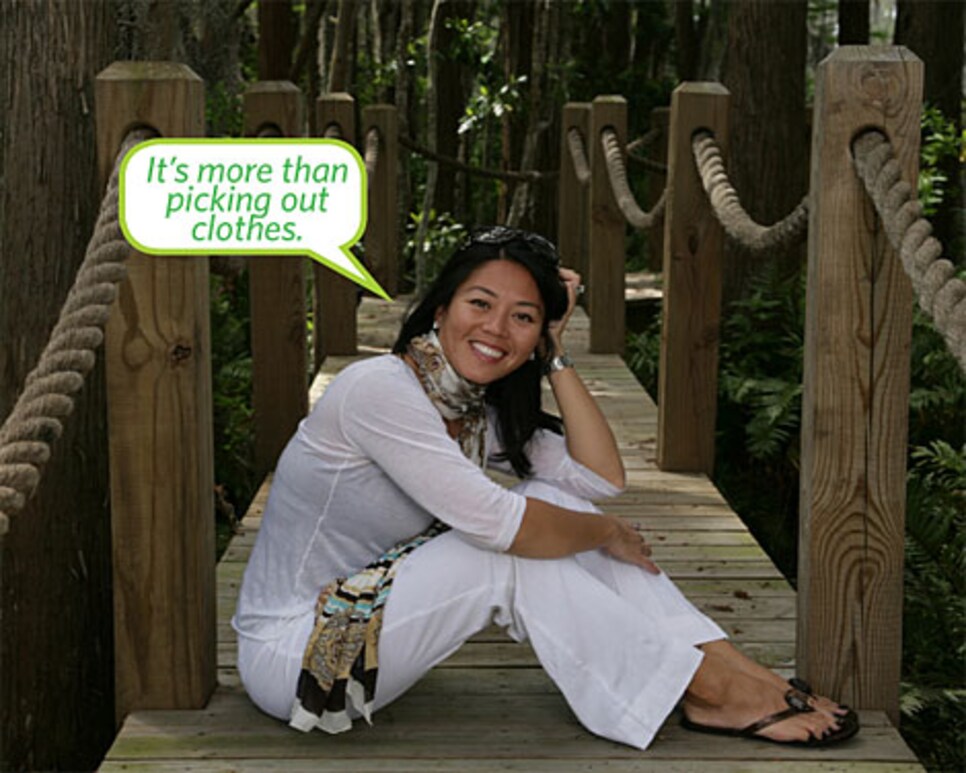 Behind every successful Ryder Cup captain is a supportive captain's wife. Lisa Pavin sounds ready, willing and able to fulfill that role.
Grillroom: First of all, why is your husband, Corey, the right American for the job in 2010?
Pavin: Because he's organized, passionate and focused. At least for things that matter to him, and ever since I've known him, he's been all about the Ryder Cup.
OK, what about the things that don't matter to him?
Well, if he goes to the grocery store to buy three things, he will forget the three things. After he loses the list.
He started putting baby locks on our drawers and cabinets. By the time he's finished our baby won't be a baby anymore.
What's your background in golf?
Zero. I have a business background. When I started traveling with Corey, people kept on coming up to him saying, "Nice 3-wood" or "Nice 4-wood." I forgot which. I didn't know what they were talking about. Finally, I asked him. That's how he won the 1995 U.S. Open.
Speaking of traveling, how do you manage with a 16-month-old daughter (Alexis Le) and a dog (Juicy, an Irish Jack Russell terrier)?
On the road it's about Corey's golf. At home I get my free time. The dog gets along with the baby, which helps. The baby can be tough on the dog.
What will you do to make Corey's job as captain easier?
Whatever I need to do. I'm still learning. It's about more than just picking out clothes.
Did you watch the '08 Ryder Cup?
Absolutely. Our guys made more putts in one day than they made in three days in 2006.
The theory is the Euros win more because they're closer as a team.
Really? Did they all of a sudden not like each other in Kentucky? A lot of that comes from the media. If you'd been in our team room in Ireland, even after we lost, you wouldn't say our guys weren't together or weren't having fun.
Well then, why not allow the media into the team room in 2010 so we can put that theory to rest?
Because then we won't have as much fun.