News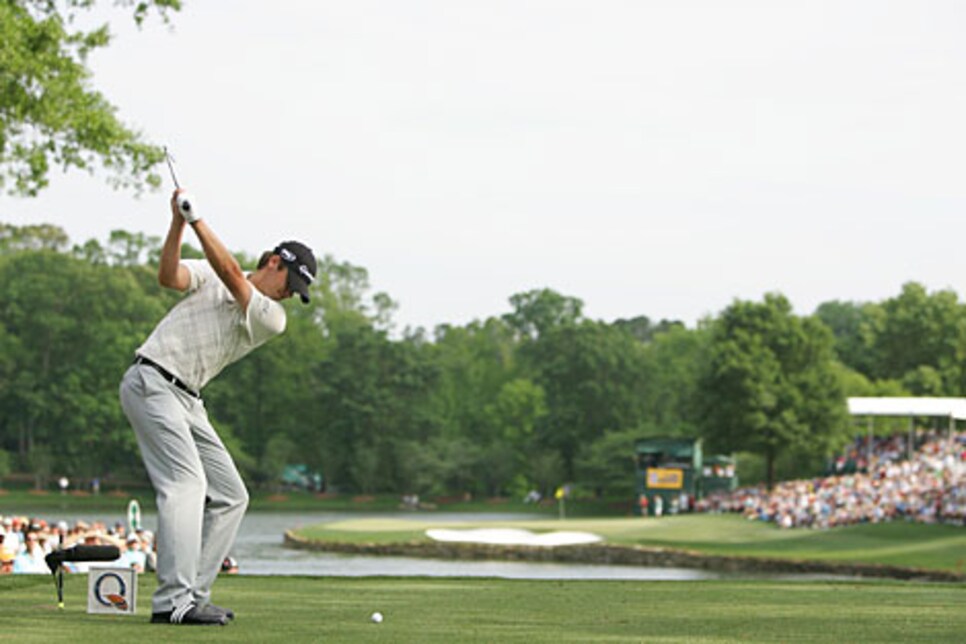 quail hunting: O'Hair bagged his third career PGA Tour win despite a bogey on the 71st hole (below), while Woods has work to do to get Bethpage-ready.
Turns out, in addition to being pretty funny, pretty young, pretty talented and pretty darn likable, Sean O'Hair is pretty diplomatic, too. No, says the 26-year-old, it didn't mean any more to win the Quail Hollow Championship just because Tiger Woods was in contention. Good heavens, forsooth and forefend, what could ever give you that idea? Just because O'Hair coughed up a five-shot lead and Woods fist-pumped a knot on his head five weeks ago at Bay Hill? Heck. Let bygones be bygones.
Well, in the immortal words of the hee-hawing Eddie Murphy in "Beverly Hills Cop," "You were lying your a-- off." It didn't feel good, it felt great. And, it takes a special kind of tough to deal with the cruel disappointment of a Bay Hill and come back to win so soon. But, then, we've known for a pretty long time that this kid's a pretty special kind of tough.
"I think you want to play well, you want to win golf tournaments where the best field is there. I'm not sitting there saying, 'Oh, I beat Tiger this week,' " said O'Hair, sitting there thinking, Oh, man, I beat Tiger this week.
"A win is a win, no matter how you look at it," said O'Hair. "It's just nice to win a golf tournament where it was a solid field." (The bubble over his head read: Bring it, Xbox boy!)
Sure, O'Hair finished bogey-bogey on the 17th and 18th, the two hardest holes on the course, a fate he seemed to share with virtually everyone in the field at one time during the week. But this is not the symptom of shakiness under pressure some will surely make it out to be. The par-3 17th is simply unplayable, and the 478-yard 18th is a beast. The two dropped shots, the last coming on a lightning-quick three-putt, did, however, give Bubba Watson, Lucas Glover and Woods some hope. But the Green Mile is where hope goes to die.
The Green Mile is the name given to the final three holes of the Quail Hollow Club. There's Amen Corner, of course. And the Horrible Horseshoe. And the Bear Trap. Apparently, if you want to lure a major, you just gotta have a catchy nickname. The Seventh Level of Hell must have been taken.
O'Hair, whose personal Green Mile growing up has been so well documented there's no use in repeating it here, has a swing retooled by Sean Foley, and he struck the ball beautifully all week. You have to if you're going to win a tournament without making a putt outside 10 feet. He was seventh in driving distance, T-3 in greens in regulation and T-2 in birdies, 10 of which came on par 5s, which he played in nine under en route to his 11-under 277.
Going into Sunday, Zach Johnson had a two-shot lead, also at 11 under. Johnson, who has a well-documented bit of steel in his own spine, caromed off cart paths and ricocheted off trees on his way to a triple bogey on No. 2. Johnson followed that head slap—figurative pain to accompany a severe headache he said he experienced Sunday—with another bogey and though he clawed his way back to nine under at one point, he was done.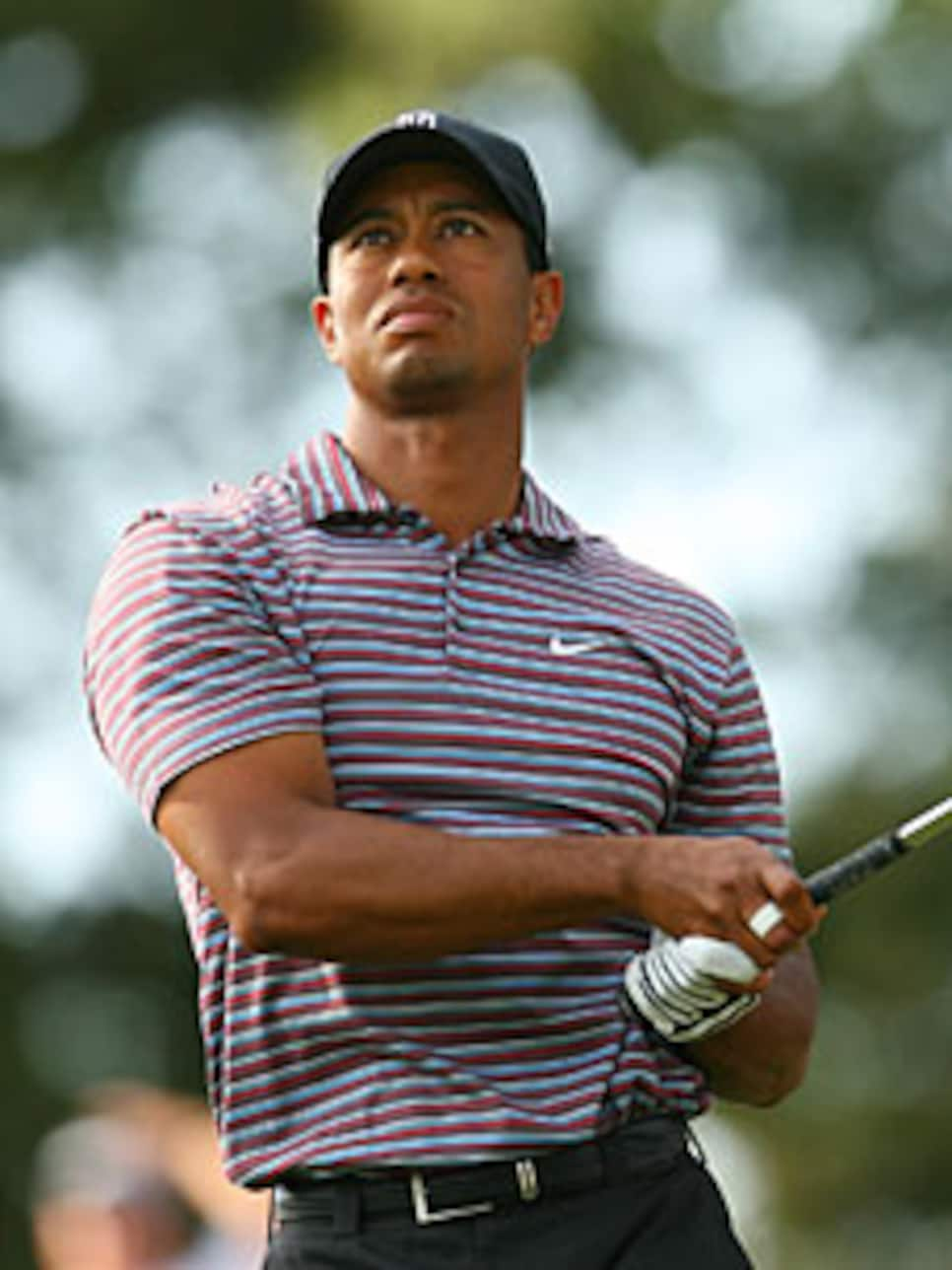 At various times during the afternoon, Johnson led, Watson led, Glover led and finally, of course, O'Hair. The key to the Green Mile is getting there with a couple of shots in reserve, which is why O'Hair's closing bogeys, while far from meaningless, weren't as onerous as they might otherwise appear. This is why the Green Mile is immediately preceded by the Teasing Twins. Playing the 14th and 15th under par is strongly advised.
O'Hair didn't birdie the drivable downhill 14th, but managed to two-putt from the front of the green on the par-5 15th for a birdie and then hit the shot of the day on the 480-yard 16th when he put his 8-iron from 152 yards to eight feet and holed the putt to reach minus 13, two clear of a field struggling to get to the clubhouse.
It was that inability to warehouse shots before the Green Mile that ultimately doomed his competition. Watson failed to birdie either the 14th or the 15th. His bogey at the 16th was the final blow, though he had a good look at a birdie at the last that could have posted 11 under. Glover birdied the 14th but couldn't convert on the 15th when he drove it in the right bunker, managed to wedge his third to five feet but missed. His bogey at the 17th when he sailed right of the green (from where O'Hair also bogeyed) took him out of it, though he had a chance to reach 11 under at the 18th, too, but this time his wedge from 151 yards went off the back.
And Woods? When he was good, he was very, very good, and when he was bad he was horrid. He drove the 14th and three-putted. Drove it in the fairway bunker on the 15th and hit a wretched wedge to the green, never giving himself a realistic chance. Instead of making something happen, he made all pars and wound up two back.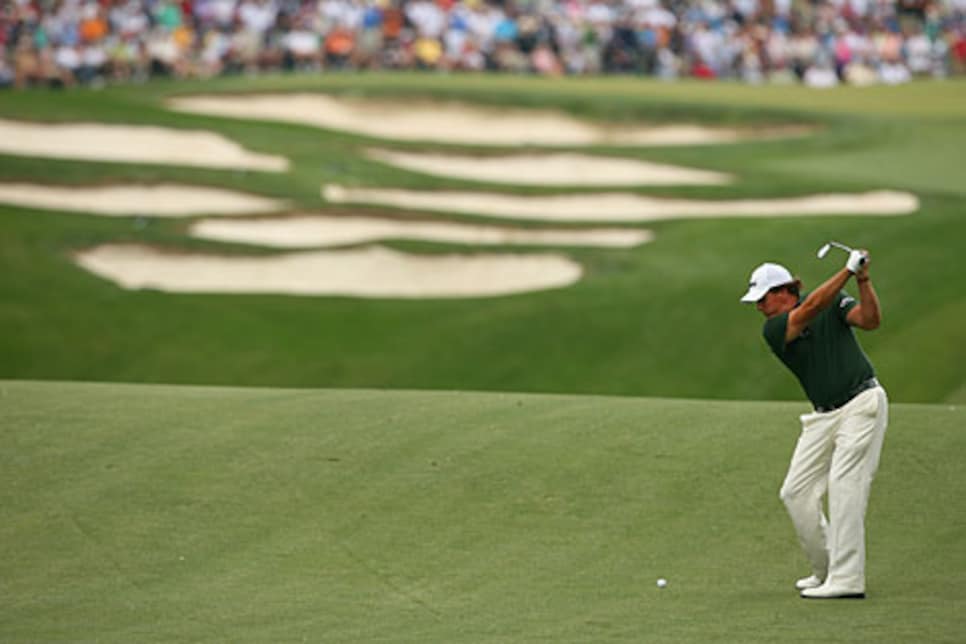 Woods led by two after an opening round of seven-under 65. Once upon a time, that would have been the harbinger of doom. Now, not so much. After his dramatic finish in the gloaming at Bay Hill, everyone was saying, "Oh, yeah, that guy, I remember him." After his snappishness at Augusta, it was more like, "Who is that guy?" Quail Hollow fell somewhere in between, which means Woods has work to do before he is Bethpage-ready.
The topics of conversation early in the week were grass and the future. The rough was down at Quail Hollow, held to a mere two inches when four or more was the previous norm. This elicited shrieks of delight from the long and crooked. The recovery shot was proclaimed the single most entertaining spectacle since Madonna's Blond Ambition World Tour. Cries of "Free Phil Mickelson!" echoed from the forests where Lefty and his ilk punched, curved and slashed their way around the course. Mickelson, incidentally, slashed his way to a 75 Saturday to go straight from the recovery room to intensive care then back again with a 67 Sunday.
As long as the golf course stayed firm and fast and the undulating greens remained quick and crusty, it was highly entertaining. After 36 holes, the leader board featured both the long and the short of it with Retief Goosen, Watson, Johnson, Woods, Jim Furyk, Camilo Villegas, Mickelson and Jeff Maggert. This list is given with sincere apologies to George McNeill, who has won more tournaments than Bubba Watson but has a name that sounds as if it belonged to a movie star before he changed it to something like, well, Bubba Watson. Anyway, the point is, the leaders made it awfully hard to argue with the set up.
The future was a bit dodgier. Johnny Harris runs Quail Hollow the way Gladys Knight ran the Pips. It's no secret, nor has it ever been, that Harris covets a major championship which would, most likely, be a PGA (probably in 2017, although there was talk last week of the 2024 Ryder Cup going there as well). The immediate question is, in the event he lands one, what's the future of the Quail Hollow Championship after all the contracts run out in 2014? It's already got an underwriting sponsor, Wells Fargo, that wants to keep its name in an undisclosed secure location. Does it also have a host tapping his foot, waiting for his guests to go home?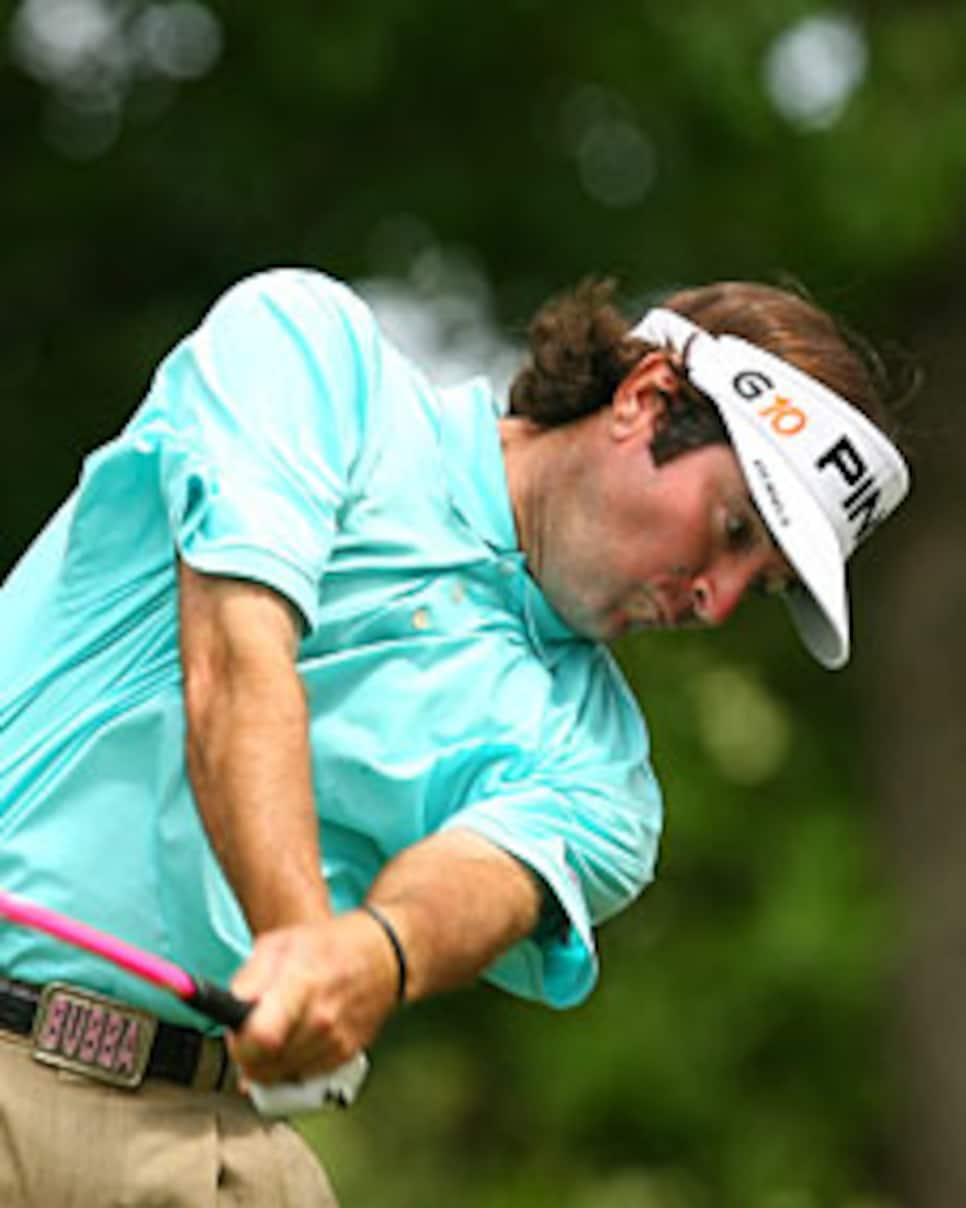 "I can say clearly, unequivocally, they are not mutually exclusive," said Harris of hosting both a major and a PGA Tour event. It's just a date, not a state of mind. Maybe. But if Quail Hollow was to go away, so would Tiger, Phil and all the boyos. In 1980, Charlotte was despondent when Deane Beman and the tour ripped the Kemper Open from its bosom and moved it to Washington, D.C. Having built something so good, so quickly, it would be a shame to see it self-destruct over a sugarplum.
There's nothing like coming back stronger to help put a bad experience behind you. "No matter how friendly you are with him, he wants to slit your throat on the golf course, and I respect that," said O'Hair of He Who Is Without Peer who gave O'Hair a you-got-me-Bud hug in the scoring area when it was over. "I would like to beat him at Xbox, at his own game, though. I think I have a chance with that." Wrong, kid, you just beat him at his own game.