News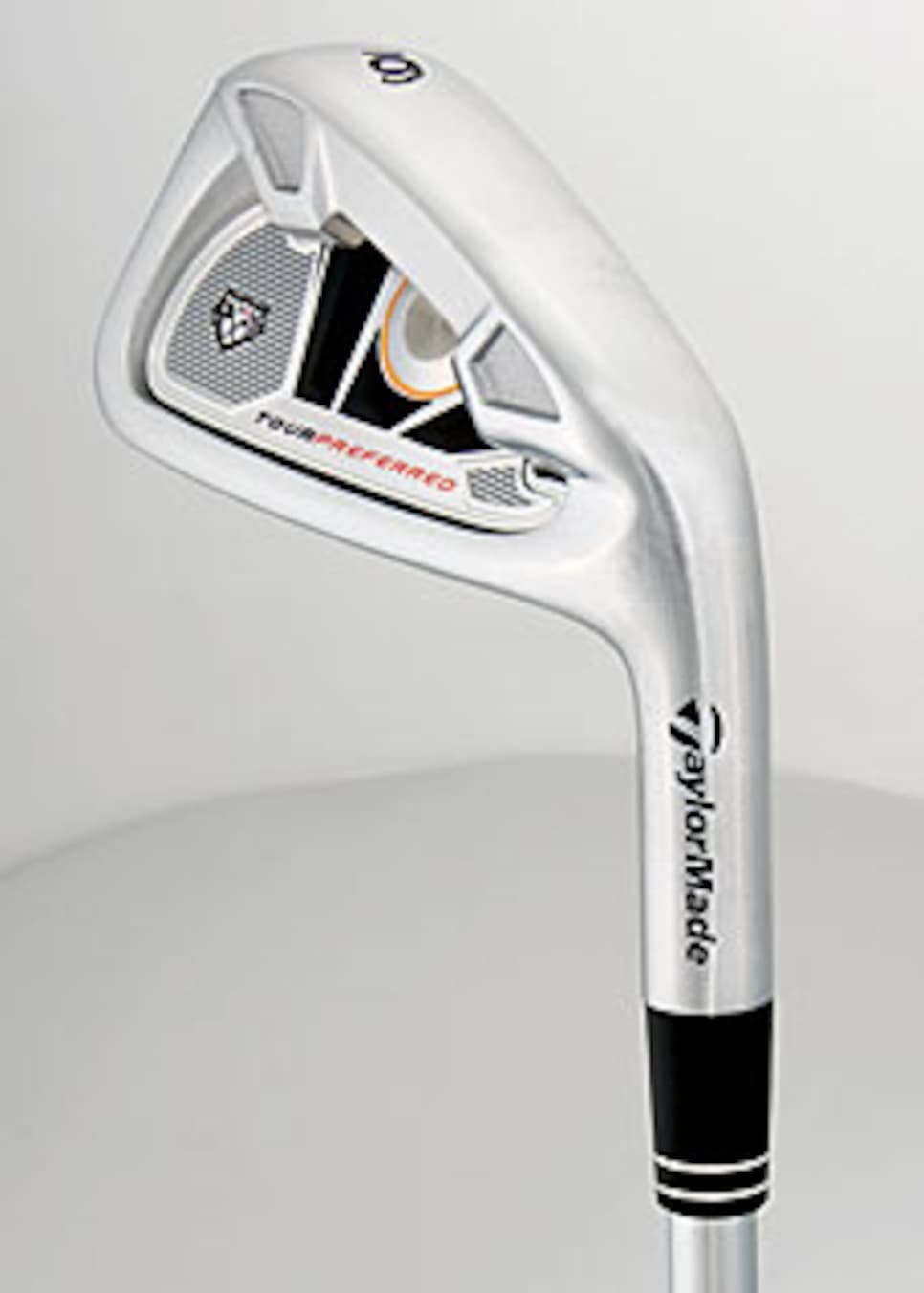 Sean O'Hair used these blades with an undercut cavity in winning the Quail Hollow event.
After Sean O'Hair prepared to hit his 121-yard approach from deep rough on the 11th hole during the final round of the Quail Hollow Championship, CBS announcer Ian Baker-Finch noted the ball should "bounce a little" after it landed on the green. But after O'Hair's shot took one hop and stopped some 12 feet from the hole, Baker-Finch said, "well, we won't be seeing that next year. Square grooves will be out of play come January 1."
Less than eight months before the rule kicks in, some tour players are voicing second thoughts. "[When] it was announced the groove changes were going into effect in 2010, everyone said, 'Whoa, that's good,' " said Stewart Cink, a player director of the PGA Tour's policy board. "Now players are testing clubs with these new grooves … and they're coming out swinging because they feel they're going to have to make big adjustments. If there are enough rumblings, it wouldn't be out of the realm of possibility that we could not adopt the rule. We never have wanted to do that. We're not a rule-making body. But it's going to be a big change. Very big."
A big change, of course, is what the USGA has wanted all along. In its announcement the USGA said, "The revisions are designed to restore the challenge of playing shots to the green from the rough by reducing backspin on those shots. The initial focus of the new rules will be competitions involving highly skilled professional golfers and will have little impact on the play of most golfers."
Joe Ogilvie isn't so sure about that last sentence. "We're the best players in the world [and] we'll figure it out," said Ogilvie. "[But] there's very little pushback in regard to USGA rules. … I've argued that the PGA Tour should say, 'Sorry, we're not going to do it.' The [USGA] needs to make the rules with the idea that we need to make the game fun. Don't make the rules based on the top .0002 percent of golfers in the world."
Still, it appears virtually all major professional tours and events will mandate use of the new groove configuration. Golf World has learned Augusta National, the LPGA and Canadian Tour are on board. The PGA of America will use it for its PGA Championship, Senior PGA Championship and PGA Grand Slam of Golf, but will not adopt the groove regulation for its other events, including the PGA Professional National Championship. As for the PGA Tour, despite player concerns, Ty Votaw, executive VP of communications and international affairs, said, "We preliminarily approved the adoption of the condition subject to the final language of the USGA, which is not yet available. … We anticipate no change in our position."
Seeking to get his putting on track, Tiger Woods had ¼ degree of loft added to his Scotty Cameron by Titleist putter. Woods also went with a new driver shaft: a prototype Oban Mach that weighs 85 grams with an extra-stiff flex. After hitting just nine of 28 fairways the first two rounds, Woods went back to a Mitsubishi White Board shaft and hit 16 of 28 fairways on the weekend.
Three players in the top 15 on the World Ranking changed drivers last week. Padraig Harrington used a Titleist 909D3 while Robert Karlsson wielded the 909D2 model. Jim Furyk, in an effort to gain spin, used a 10.5-degree TaylorMade R9 with a 60-gram Mitsubishi Kai'li shaft. ...John Huston and Greg Owen both put the Heavy Putter in play at Quail Hollow.