News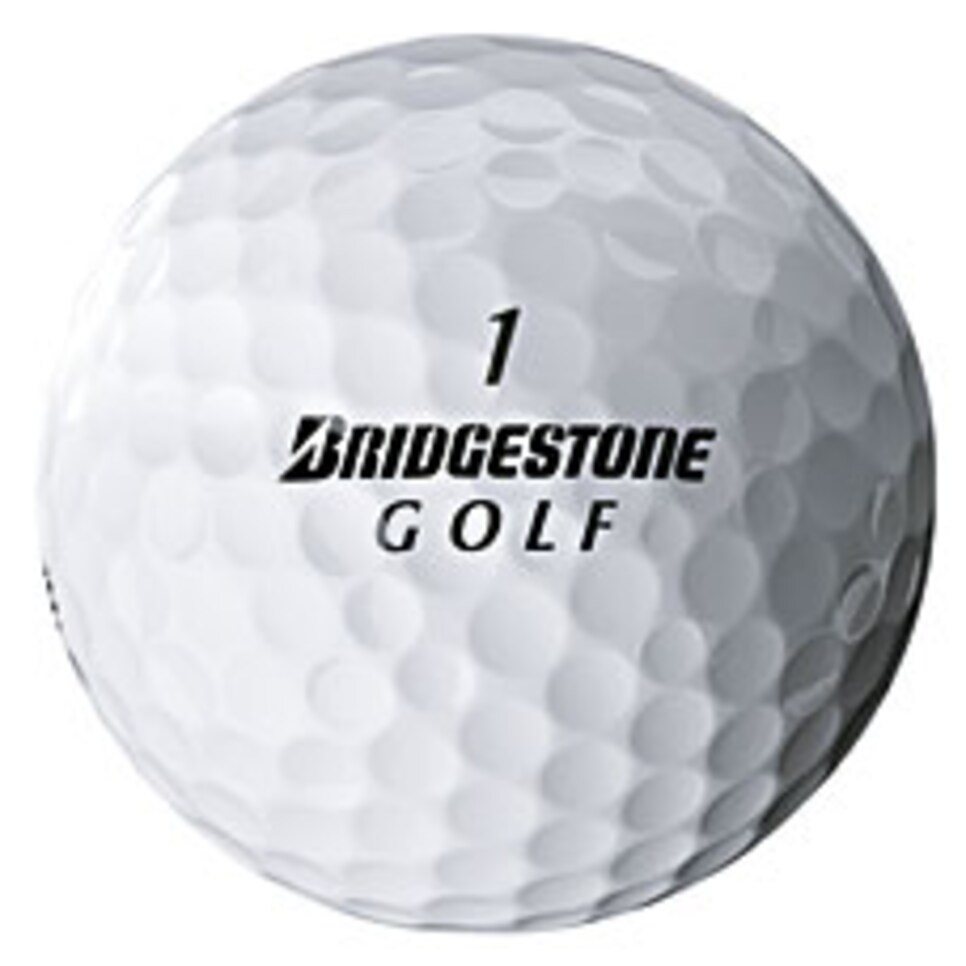 Nick Price captured his first Champions Tour title, providing this four-piece, urethane-covered ball with its first win on any of the three primary U.S. tours.
In golf, it's important to know how much to tip.
Now, we're not talking about agonizing over whether you give the bag guy a couple of bucks or a fiver, but how much the driver shaft needs to be tipped. For the uninitiated, shaft tipping is simply the amount cut off the tip end of the shaft.
The reason players tip shafts is to make them slightly stiffer than how that shaft was designed to play. Of course, that raises the question: Why not just change shafts?
The rationale for tipping as opposed to trying a different flex is that tipping allows a player to find a shaft with a firmness somewhere in between flexes. On the PGA Tour the average length cut off the tip on drivers is about an inch, although some players go to greater lengths. At one time Tiger Woods used a True Temper X-100 steel shaft tipped all the way down to 42½-inches to get him the proper flex. Player preference, however, is not the only issue in determining how much a shaft needs to be trimmed. The brand of club also factors into the equation.
The standard length of a shaft for a wood is 46 inches. That means metal woods with bore-through hosels (such as some Callaway and older Titleist models) require little to no tipping because the shaft goes so deep into the clubhead. But if, for example, a player experiments with a bore-through Titleist driver and a TaylorMade driver (which does not have a bore-through hosel), the shaft on the TaylorMade club would need to be tipped 1¼ to 1½ inches to make it play the same.
As for shafts in fairway woods, tipping is even more extensive in the overwhelming majority of models. In most instances, fairway-wood shafts are driver shafts that have been tipped significantly -- somewhere on the order of three or four inches. In all, about 90 percent of all woods in play on the PGA Tour are trimmed.
"A lot of players tip the shaft an inch or so to make it feel more stable," said Mike Sposa, a former tour player and now a PGA Tour rep for shaft manufacturer Fujikura. "With the increased use of launch monitors to gather data on swings, we're now seeing more players relying on those numbers and working with the shaft to try to maximize things." Sposa cites Rory Sabbatini as an example. Sabbatini recently tipped the shaft on his driver ½-inch, but said it felt "loose" and the numbers weren't quite what he wanted. Tipping the club a full inch solved both problems.
Feel isn't the only reason to tip, however. Ball flight is another. "You can bring ball flight and spin rate down by tipping the shaft," said Aldila's Jeff Williams. "Sometimes players prefer the look of a club at a certain loft, and they don't want to [change lofts] but they still want to lower the trajectory. Tipping the shaft can help them achieve that without compromising the look they are accustomed to at address."
Altering flex is less labor intensive when it comes to irons because each is about ½-inch shorter than the next longest iron. Instead of trimming the tip, most players will opt to "step up" or "step down." The player seeking a firmer 3-iron will put a 4-iron shaft in a 3-iron head; the player desiring a softer 3-iron will put a 2-iron shaft in a 3-iron head, and so on. Again, the reason for doing this instead of reshafting is that it only alters the firmness about one-half a flex, not a full one. About one-third of PGA Tour players employ this technique.
Unclear, however, is how interchangeable shaft systems might change things. "You might see shaft tipping greatly reduced as more adjustable-shaft drivers make their way on tour," said Williams.
Until then, players still need to know how much to tip.
At 52, Fred Funk needs to squeeze as much distance as he can out of his driver. To that end, Funk used a TaylorMade R9 at last week's Verizon Heritage with a shaft ½-inch longer and with a softer tip on a clubhead with less loft (9.5 degrees). The combination was designed to produce a more penetrating ballflight.
After eight-plus years using a normal length SeeMore FGP putter, Briny Baird went the long route at the Verizon Heritage, using a belly-length SeeMore with an FGP head. Said Baird of the change, "Just happened this week. ... When you don't have any expectations, sometimes it's a good thing." Baird had just 23 putts during a third-round 65 and finished T-2. ... A quartet of players (Glen Day,Joe Durant,Spencer Levin and Steve Marino) switched to Never Compromise's new X Ray putter at Hilton Head. Levin and Marino enjoyed the most success, each finishing T-13. ... Forsaking his muscleback Cleveland CG1 irons, Woody Austin used a set of Cleveland's cavity-back CG Tour irons at Harbour Town to finish T-11--his best showing of the season.