News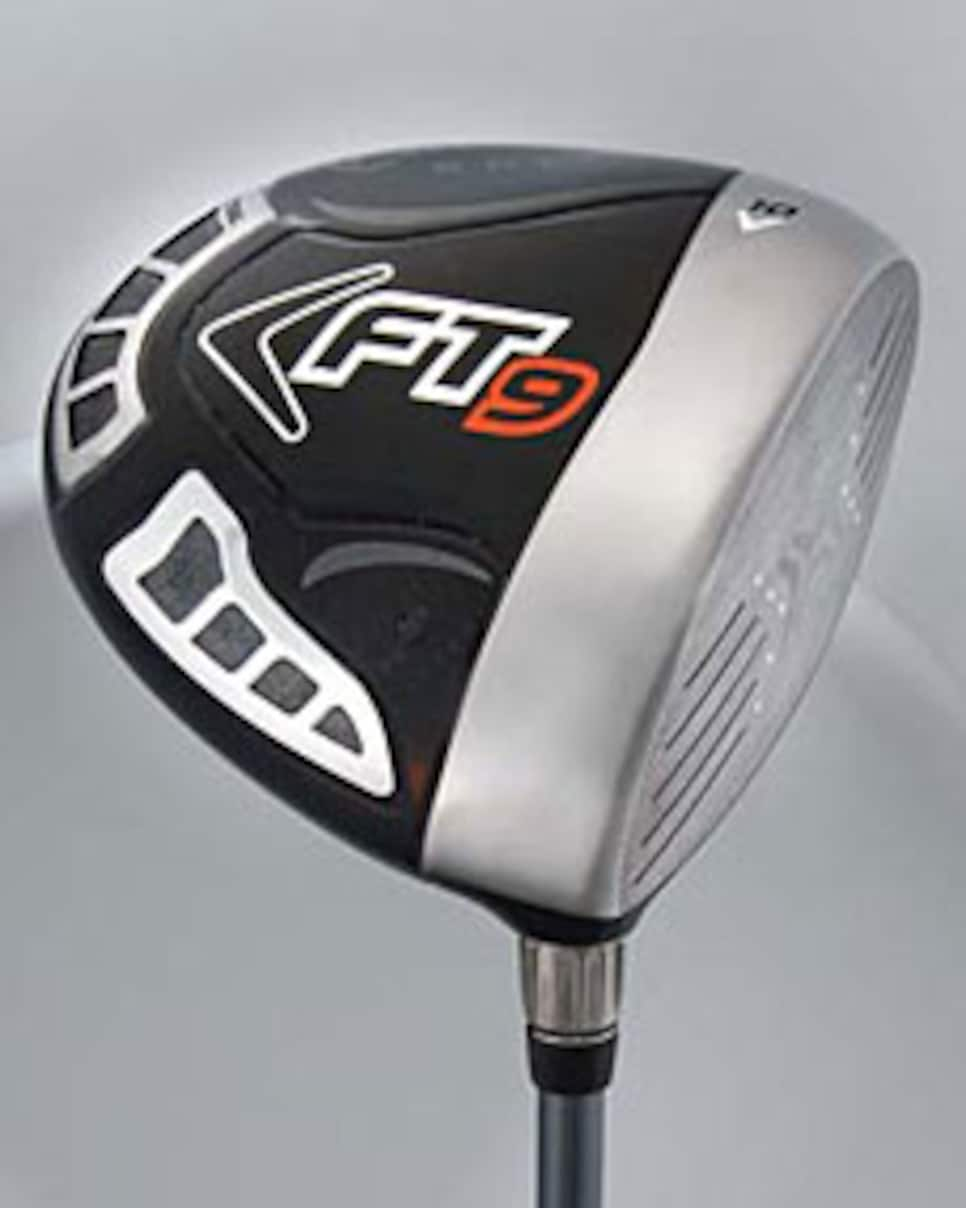 Arnold Palmer opened the Masters using a 10-degree version of this club for his honorary tee shot. Palmer's driver featured a mid-draw bias with a 46-inch S-flex Harrison graphite shaft.
During the first round of the Masters, Sandy Lyle stood in Augusta National's 15th fairway contemplating club selection. "I thought, well, the back of the green is about 250 or 260 or something," said Lyle, the 1988 champion, now 51. "So I thought, 'I'll hit a rescue club.' "
A rescue club? From 250-plus?
By a 51-year-old? Even more amazing was the result. Over the green on the par 5. Into the water. The mind-boggling scene caused this typist to conclude one thing: No one has benefited more from modern technology than players in their 40s, 50s and beyond.
Take Kenny Perry, for example. Dubbed "High Bomb-Draw Kenny" by Will MacKenzie last year, Perry has had a two-part career, the second half coinciding with the advent of the modern ball and springy drivers. Since turning 40, Perry has captured 10 of his 13 PGA Tour wins, along with his T-2 in the Masters, his best showing in a major since losing a playoff at the '96 PGA Championship.
Earlier this year at the FBR Open, which he won, Perry talked about how technology has helped him thrive, not merely survive. "The game has not passed me by yet," said Perry, 48. "I've actually gotten longer. I still hit it as far as anybody."
Perry's stats back up his talk. He ranks 36th in driving distance on tour at 292.2 yards. As impressive as that is, it doesn't make him the longest mature masher. Fred Couples, who nearly won the Shell Houston Open at 49, ranks 20th at 295.7 yards. "I think technology has helped us," said Perry at the Masters. "There are still quite a few guys in their mid-40s playing very good out here. … It's crazy."
Crazy but not coincidental. The wonders of RD have produced several innovations: lightweight graphite shafts (to increase swing speed), large-headed drivers with high moments of inertia, lower-spinning balls (to offset the damage on mis-hits) and irons that deliver feel and forgiveness. It is a combination that allows older pros to perform at high levels at ages well past traditional "expiration dates."
At the Masters there were plenty of examples. On a course measuring 7,435 yards—one of the longest on tour—50-year-old Larry Mize shot a first-round 67, and Vijay Singh, 46, (21 tour wins after age 40) finished T-30. Lyle? He shot a back-nine 32 Friday to make the cut, and Gary Player, who says he drives it straighter now at 73 than he did in his prime, somehow got it around in 78 Thursday.
*Seventy-three years of age. *
Not wanting to leave any gaps, Jim Furyk put a 4-iron in his bag for the first time this year. Prior to the Masters, Furyk's set of Srixon I-506 irons started at the 3-iron, skipped the 4 and continued with the 5-iron.
Major changes: Chad Campbell used a prototype Adams Idea Pro Gold hybrid—code name "Peanut"—at the Masters. The club is a prototype of a non-Boxer-shaped hybrid Adams will release later this year. ... Masters champ Angel Cabrera and Vijay Singh each made putter changes at Augusta National. Cabrera switched back to a Ping i-Series 1/2 Craz-E belly (he had been using a Ping Anser 2) and Singh added a long version of Never Compromise's new X-Ray putter. Cabrera also used a Ping Tour W TS (Thin Sole) 60-degree wedge. The club, just released at retail, is designed for play off firm turf.