News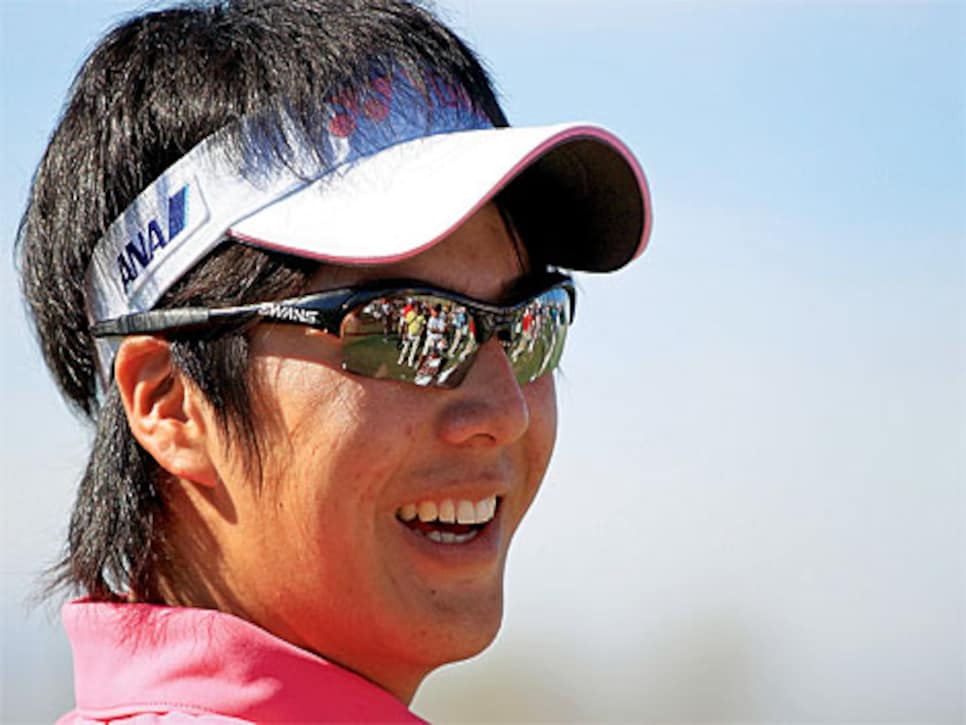 Of the three teenagers in this year's Masters, Ryo Ishikawa, 17, is the youngest. Because he is from Japan, a nation that takes its sports heroes seriously, he is likely the member of the threesome most burdened by expectation. Already shadowed by dozens of photographers wherever he goes, Ishikawa will garner a larger media throng next week than phenoms Danny Lee or Rory McIlroy, who have been creating quite a stir themselves.
Known as "hanikami oji" (the bashful prince), Ishikawa brings the pride of a nation with him to Augusta National GC. It is a weight under which other hopefuls from his homeland have buckled, including the godfather of Japanese golf, Masashi (Jumbo) Ozaki, who led the Japan Tour money list 12 times but finished in the top 10 just once in 19 Masters starts. A nation looks to Ishikawa to do what no Japanese man has done: win a major championship.
"A Japanese winning a major is not going to happen among the players of my generation," says Shingo Katayama, 36, who has been the money leader in Japan four of the last five years and has played his way onto the leader board at a couple major championships. He knows that for players such as himself and Shigeki Maruyama the window is rapidly closing. "We have to wait for two generations," says Katayama, "and Ryo could be the one."
Georgia was already on Ishikawa's mind when he turned pro in January 2008, less than four months past his 16th birthday. "My goal is to win the Masters," Ishikawa announced. It was less of a boast than a mission statement, bolstered by Ishikawa's victory in the Munsingwear Open KSB Cup May 7, 2007, when as a 15-year-old amateur, in his first pro event, he become the youngest golfer to win a pro tournament. Suddenly, Japan had a new superstar, someone to rival baseball's Ichiro Suzuki.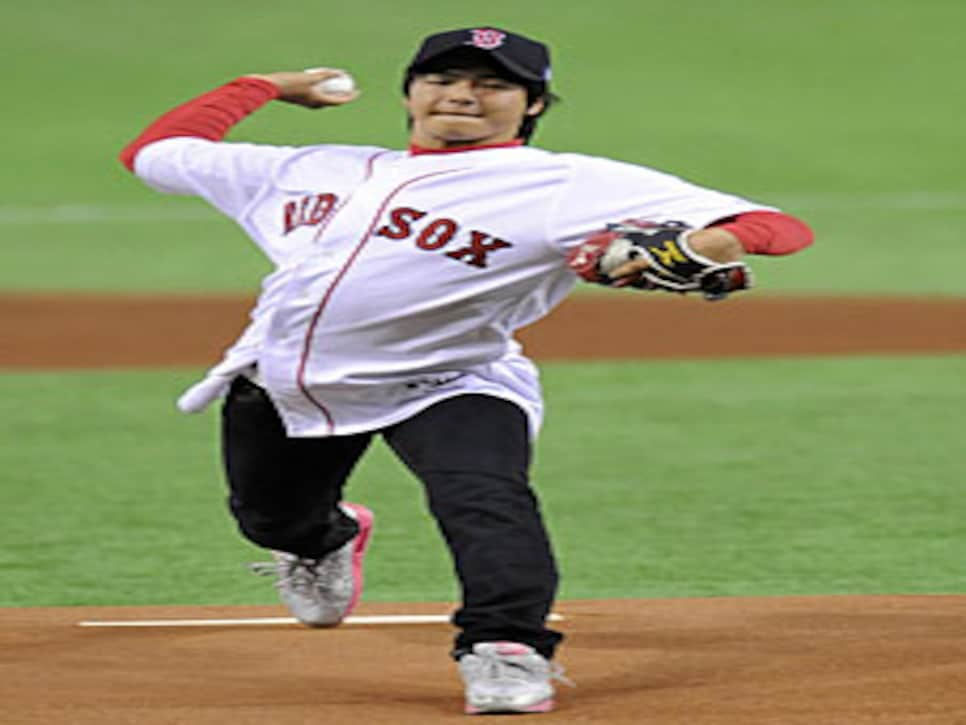 Ishikawa first hit a golf ball in 1997, following Tiger Woods' first Masters victory that April, when his father took him to a driving range near their home in Saitama, a commercial center about 15 miles north of Tokyo. "When I started to play golf, Tiger was [already] a superstar, and I watched him play every Monday morning on TV [Sunday evening in the United States]," says Ishikawa. "I was amazed at his play, and I realized what a fantastic sport golf is. Since then, Tiger has been my idol. When I was playing junior golf in Japan, I used to wear red shirts all the time for the final day."
When Ishikawa was 12, he had 15 red shirts and would practice bouncing a ball on his wedge the way Woods did in the famous Nike commercial. "I even wrote down how many times I did it every day," Ishikawa says. "Once I did it more than 550 times."
Ishikawa was born Sept. 17, 1991, to a middle-class family. His father, Katsumi, 52, is an 18-handicap and still works at a bank in Saitama while serving as his son's swing coach, manager and driver. (In March, they added Mike Konishi, who once worked with Ayako Okamoto, as swing coach.) While Ryo was in junior high school, his mother would drop him off at the range after school and he would practice until his father finished work and joined him for a lesson. Woods' emergence sparked the growth of junior golf in Japan, Katsumi says, as did Ai Miyazato when she won a JLPGA event as an amateur at age 18 in 2003—Ishikawa established a goal of also winning a tour event while he was still in high school.
Ishikawa's Munsingwear win invigorated men's golf in Japan. TV ratings jump as much as 10 percent when Ishikawa plays, fans flock to tournaments and sponsors such as Panasonic, Toyota and Canon created new tournaments. The money has rolled in for Ishikawa as well, with his endorsement deals estimated to be worth $20 million over five years. He has an equipment contract with Yonex, and his other sponsors include Panasonic, Toyota, All Nippon Airways, Coca-Cola Japan, Swans (sunglasses) and NTT Docomo, the largest cell-phone company in Japan. It's difficult to turn on the TV for very long or pass many billboards without seeing Ishikawa.
He attends high school in Tokyo between tournaments and makes up for missed class time by writing reports. He takes midterms and final exams like any other student—albeit a rich and famous one. When not playing golf, Ishikawa hangs out with his friends, powers up his Play Station and listens to music, "just like any other teenager," he says.
Currently 71st on the World Ranking, the 5-foot-7, 140-pounder has benefited from a vigorous workout program. Length is his strength, but he says his short game needs improvement. Toward that end, he works with Ozaki who, at 62, still plays the regular tour. "Ryo's eyes are really genuine," says Ozaki, describing the commitment Ishikawa brings to the game. "I can tell he has huge talent by seeing his swing and technique. What has amazed me is how quickly he got that technique and made it his own. He is only 17 years old, and he is improving every single day."
The learning curve will continue on golf's grandest stage. "Don't put too much pressure on him," urges Shigeki Maruyama, a three-time PGA Tour winner who marvels at Ishikawa's ball-striking. "Ryo can play here. He is 17 and has no fear."