News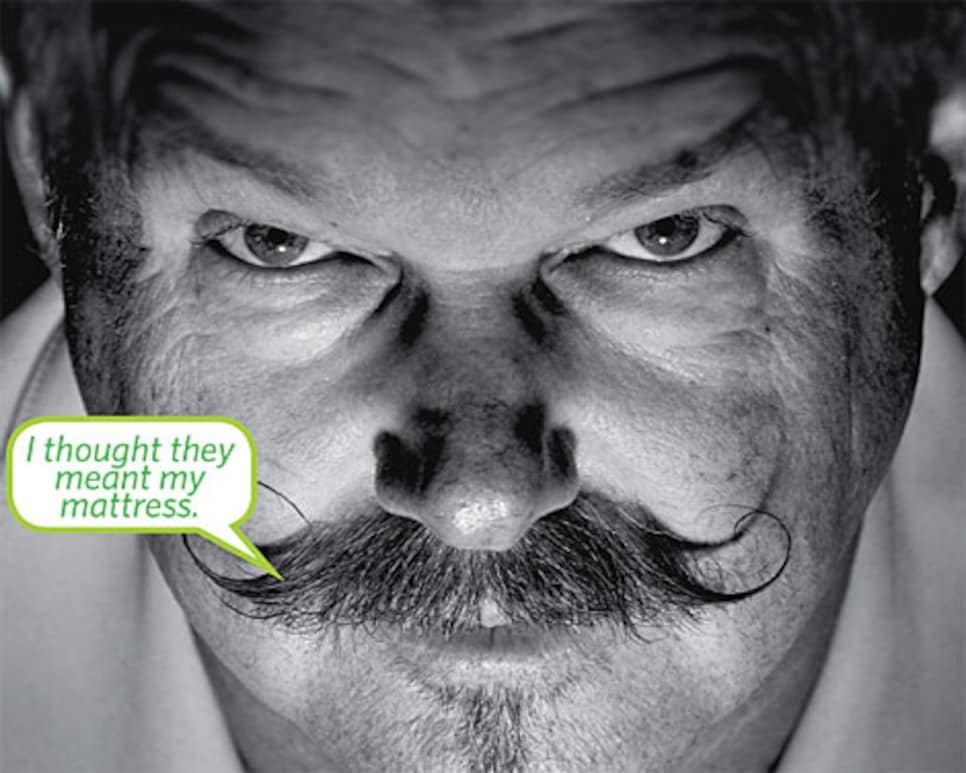 So, you are one of those who thinks Gary McCord is crazy? We should all be that crazy. The CBS analyst didn't beat many people on the PGA Tour, but he beat the recession. He knows when to listen, and we don't mean when David Feherty is talking:
Grillroom: So, how did this happen?
Gary McCord: I'm playing in an outing in 2007, and I'm on a cart with a man named John. Everybody is calling him 'Secretary.' I think he's secretary of the country club we're at. I find out it's the former Treasury Secretary, John Snow.
And he tells you the end is near?
Not really, but the vibes I'm getting aren't good from him or other high rollers there. Next morning, I call my broker and get out of everything I could get out of. The market was 12,400 then. Or 5,000 points ago.
Isn't that insider trading?
No, because I was hearing the same stuff from buddies back home. They told me to put my money somewhere safe. I thought they meant my mattress. I'm a financial illiterate. Insider information? John Snow went and bought Chrysler, didn't he?
Did you share your tip with Feherty?
Feherty? He was visiting his home planet at the time.
When did you begin TV work?
When I was broke. I went to the Memorial for a policy-board meeting. Naturally, I wasn't in the field because, as a golfer, I hit mostly fungoes. I asked Frank Chirkinian of CBS for something to do. I made $500 that week. I was an instant success; he hired me three years later.
And as a reward to Frank, you recruited Feherty?
Yes, and Frank's first reaction was, "Oh, no! Not the two of you together!" But it worked out. So did Frank's advice: Talk about what's on TV, and you're fired. So I go off on tangents, in case you haven't noticed. Golf can be a boring sport.
You're golf's Bob Uecker, yes?
I know and like Bob, but I was a lot worse for a lot longer than he was.
When did you know you could make people laugh?
I went to high school with Steve Martin. I played basketball; he was the head cheerleader. One day, I see this guy on TV with balloons around his head and an arrow through it. I know him! That's when I realized there was a place for me, at the very outer edge of the earth.