News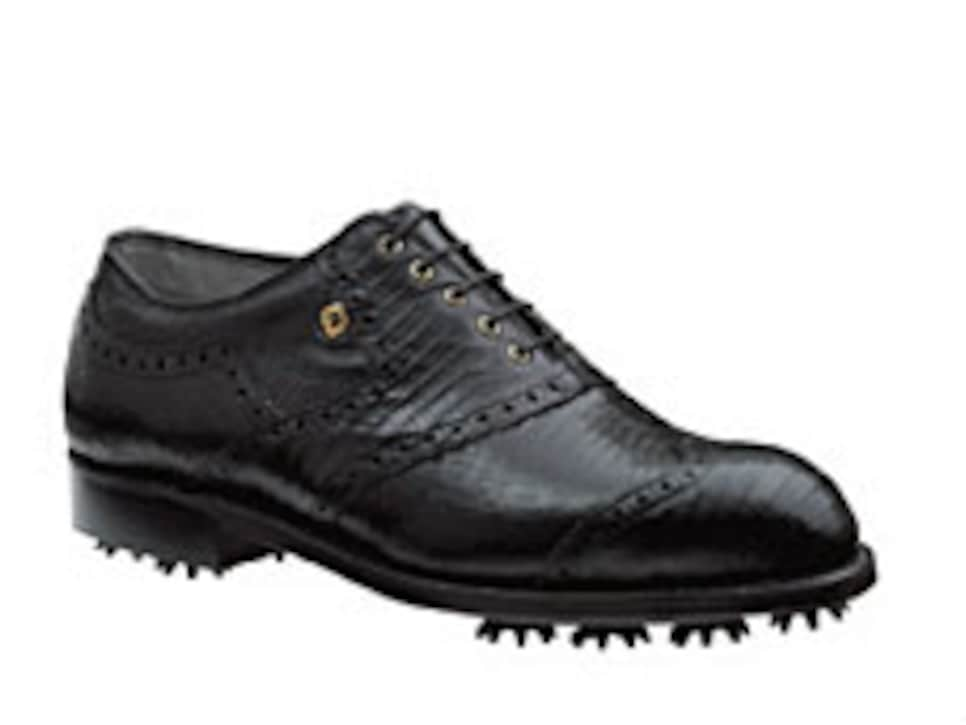 On the way: out Leather welts are yielding to lighter-weight shoes.
When Darren Clarke played Tiger Woods in the final of the 2000 WGC-Accebture Match Play, he requested a pair of FootJoy's alligator Classics shoes be delivered to his hotel the night before the match. When asked why he would take a chance on breaking in a new pair of shoes during the biggest round of his life, Clarke said, "If I'm playing for a million dollars, I want to look like a million dollars."
For Clarke and up to 50 players on the PGA Tour, such requests soon won't be possible. Earlier this month FootJoy announced the closing of its Brockton, Mass., plant where it manufactured its line of leather-welt Classics and Classics Dry Premiere shoes, signaling the end of an era in golf footwear.
As recently as 1985, the Brockton plant was churning out 400,000 pairs of leather-welt shoes a year. Recently the output dipped to approximately one-tenth of that. Cost played a large role, with Classics mostly priced at more than $300. And while such sales numbers signify that only a small portion of everyday players will miss these carefully crafted shoes, it's a different story on the PGA Tour.
"I've been pretty much a Classics wearer ever since I've been a pro," said Adam Scott of his kicks. "It's a heavier, sturdier shoe, and I feel it adds stability. I feel more grounded in the Classics. But I hear [FootJoy] is coming out with a new shoe which will be very similar."
Whatever that shoe is, expect it to be considerably lighter than the leather-laden Classics that weighed nearly two pounds. Footwear construction and manufacturing techniques have advanced to the point where lightweight, flexible and highly waterproof golf shoes now rule the day.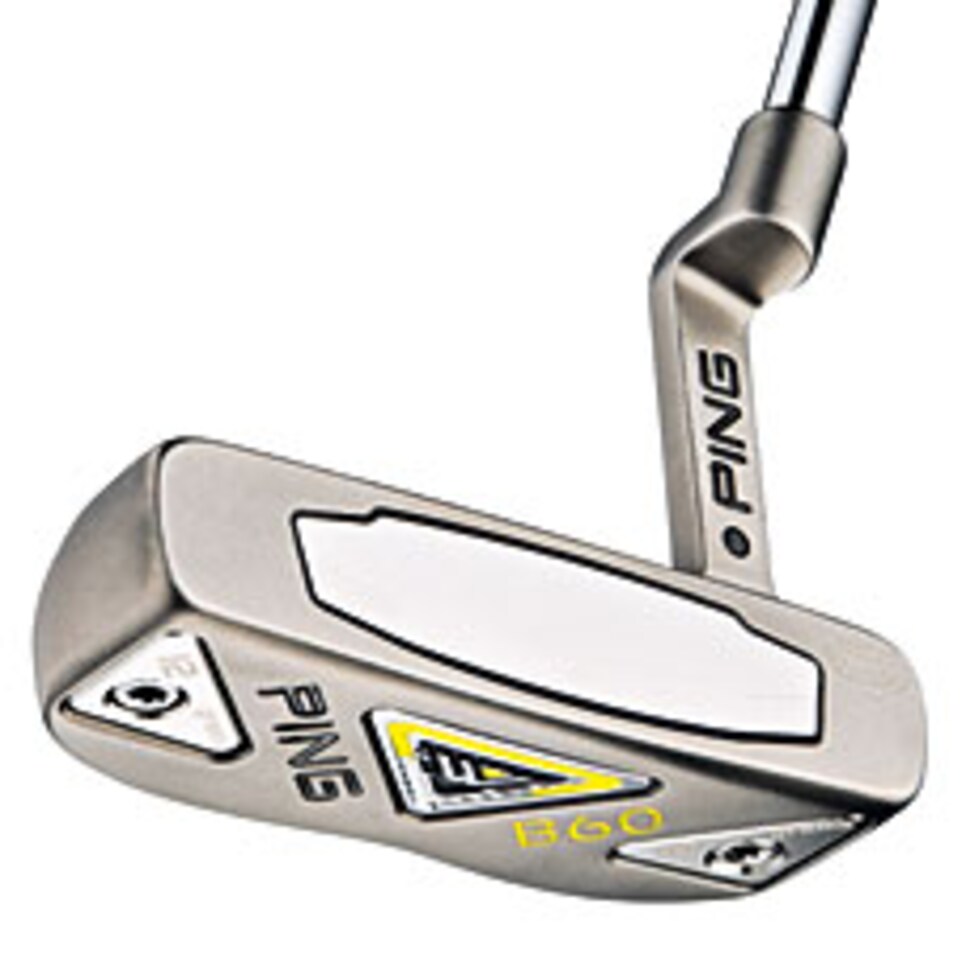 Why the move to lightweight? It's simple math, really. If a golfer's stride is one-yard long, that's 1,760 steps in a mile. Multiply that by the five or so miles a player walks during a round and it's approximately 9,000 steps taken. If you save one ounce for each step, that's a savings of 9,000 ounces or 562½ pounds of leg fatigue during the course of a round. Come Sunday, that can make a big difference.
Still, it is a bit of a balancing act. "There are many players on tour not ready for an ultra-light shoe," said David Ortley, global senior director of footwear for Adidas. "You still need a high level of stability at the faster swing speeds, and the foot might dance a little in a shoe that is less than 15 ounces."
Adidas has straddled that line with its Tour 360 model, as has FootJoy as some of its players step out in its 18-ounce SYNR-G shoe.
"We have players that want a solid, slightly heavier foundation but still in a lightweight shoe," said Mike Foley, director of FootJoy footwear marketing. "SYNR-G was designed for players, such as Padraig Harrington, who wholeheartedly believe footwear plays a significant role."
Players such as Harrington may have had little trouble changing over, but others may not make the switch so easily. "The thickness of the sole may be an issue," said Ortley. "The Classics have a very thin sole so the foot was closer to the ground than any other shoe. Some players may now feel like they are a little farther from the ball. I know it may sound odd, but getting a player to switch shoes can be more difficult than getting them to change drivers."
Nick Watney, who wears different models at various times, disagrees. "I don't think it will be that big a deal," said Watney, who added wistfully, "but [the Classics] are my favorites for sure."
Retief Goosen notched his first PGA Tour win since the 2005 International with leather-wrap grips from GripMaster on his TaylorMade Tour Preferred irons, making him the first player to win a PGA Tour event with leather grips on all his irons since Tommy Armour III at the 2003 Valero Texas Open. Goosen tested the grips at an event late last season and had TaylorMade keep them on hand in its tour van.
Don't be surprised to see a prototype version of TaylorMade's Itsy Bitsy Spider putter in Sean O'Hair's bag in the near future. O'Hair has been working with the company on an iteration of the putter that would have a flatter top along with a Zebra-like alignment feature. ... After missing four cuts in five starts, Steve Flesch changed to Cleveland's CG7 Tour irons at the Transitions Championship and finished seventh, his best showing since a sixth at last year's PGA Championship. ... A change to TaylorMade's R9 driver had Charles Howell III finding fairways at Innisbrook. Howell, who finished T-2, ranked T-10 for the week in accuracy. He had been ranked 100th on tour in that stat coming into the week. ... The drive for five: If you're looking to pick a winner at the next LPGA tournament, you might want to find a player who uses a Ping driver and putter as each of the first four winners on the LPGA Tour this year have used a Ping big stick and flat stick.