News
The LPGA's Biggest Star Is ... Guess Who?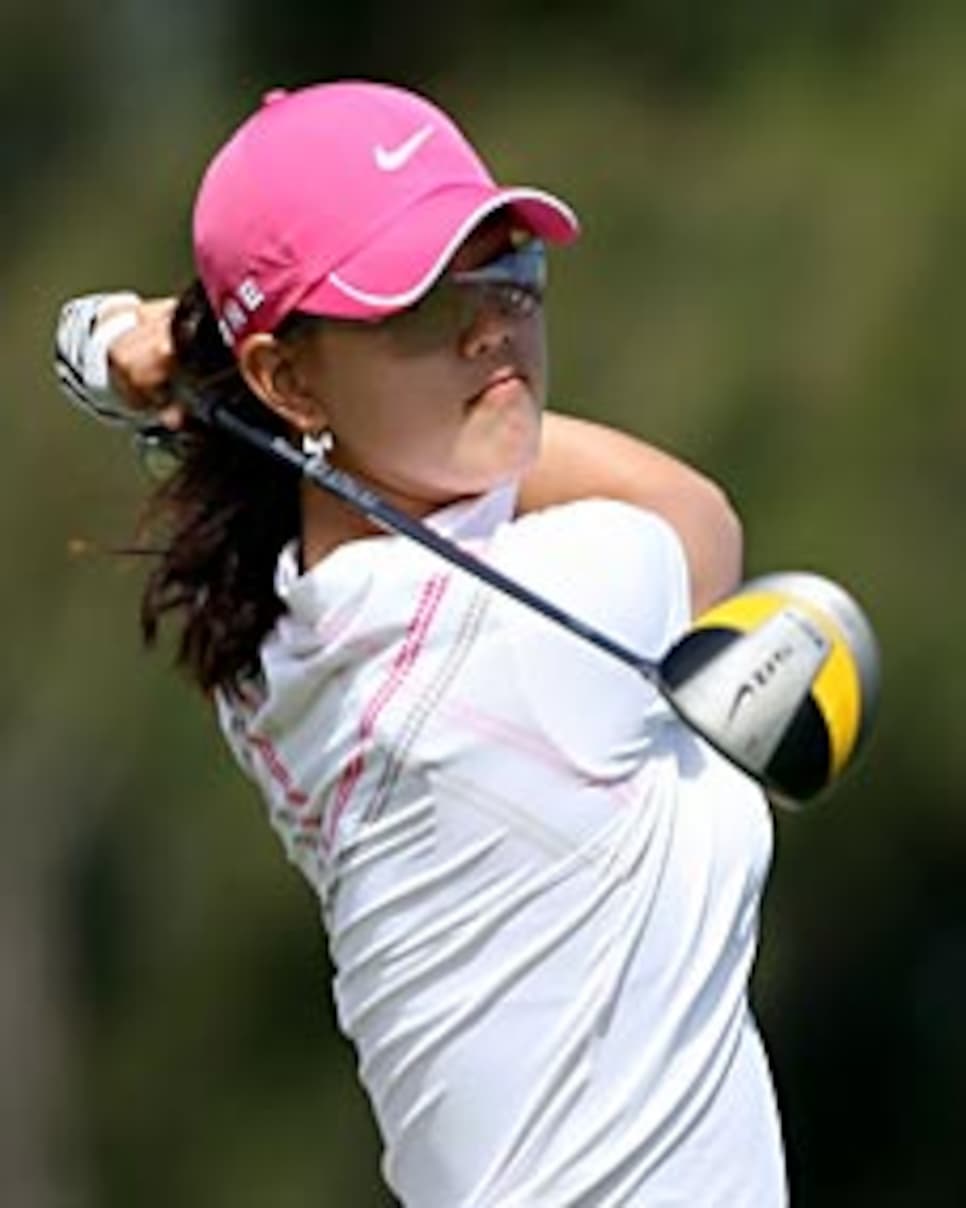 John Hawkins says Wie might be more important to her tour than Tiger is to his.
Michelle Wie is famous in a 21st-century sort of way. It is the kind of fame that doesn't require any tangible measure of success, which makes it more like notoriety or unwarranted attention. Whatever you call it, Wie has it, and for all the hand-wringing and mud-slinging that has come to accompany her golf career, she is by far the LPGA's most valuable commodity.
Like it or not, the 19-year-old girl is driving the bus, winless for almost six years but still behind the wheel. With a certain amount of intrepidness, one could even argue that Wie is more important to her tour than Tiger Woods is to his. The LPGA is in desperate need of a headliner, as top player Lorena Ochoa has proven to be a 16-handicap in terms of mainstream wattage.
Ochoa clearly is too shy and too preoccupied with the business of winning golf tournaments to fall in love with the spotlight. There are other young players who are suitable for framing, perhaps even a couple with transcendent potential, none of whom have done enough as players to deserve the title of prom queen, which takes us back to Wie.
Say what you want about her misguided and somewhat overwrought competitive ventures against men, but the long-term reverberations can't be ignored. Wie gleaned her starpower almost exclusively from those cross-gender attempts. Her shortcomings on the course did nothing to detract from the publicity she generated off it, and though she wasn't able to win an LPGA event in 46 starts over six years, she factored often enough at the big tournaments and collected more than enough high finishes to validate her massive potential, if not the attention.
According to data compiled by the LPGA, three of its five largest viewing audiences on Golf Channel have featured Wie in a starring role. The latest occurred in the final round of last month's SBS Open at Turtle Bay, where she surrendered a three-stroke lead with eight holes to play and finished alone in second, three behind Angela Stanford. Wie's presence on a leader board clearly stirs interest, and last month's unusually large viewership suggests her ability to draw a crowd hasn't waned a bit despite going two years without contending.
As co-host of Golf Channel's "Grey Goose 19th Hole," I've become acutely aware of Wie's penchant for eliciting reaction from serious golf fans. Producer Kevin Schultz says she ranks with Woods and John Daly when it comes to producing viewer e-mail. "Half of them want us to leave her alone, the other half want her to disappear forever," Schultz says, although we both know neither is going to happen.
Throughout 2008, Wie did very little in seven LPGA starts, just one of them a major championship (she missed the cut at the U.S. Women's Open), but we'd still find reasons to talk about her at least once a month on the Goose. Fielding questions about a player with no competitive presence drove me nuts—I'm a golf writer, not a social critic. Journalistically, all I wanted was for her to earn the right to play golf for a living, which meant going to LPGA Q school like everybody else and stop coasting off her Q Rating.
She did that, then came close to winning her first 2009 start before some familiar problems set in. Her short putting remains shaky, which stems from her lack of self-belief in crucial moments, which stems from the way she has been mishandled, largely by her parents, the last six or seven years.
Ron Sirak, my colleague at Golf World, our LPGA writer for longer than Wie has been on the scene, will tell you the worst thing for her career was when she almost made the cut at her first PGA Tour event, the 2004 Sony Open. Wie needed to make a ton of long putts to even have a chance of playing on the weekend, and though holing 40-footers is nice, it's not exactly something you can live on.
That strong performance led to a false sense of security, and it wasn't long before caddies started getting fired and agents started quitting. Swing coach David Leadbetter was openly critical of Wie, and while I'm not sure all the chaos and commotion made her any tougher, I'm fairly certain it doesn't really matter.
No matter how it came to be, when you're driving the bus, you'd best keep your hands on the wheel and your eyes on the road.