News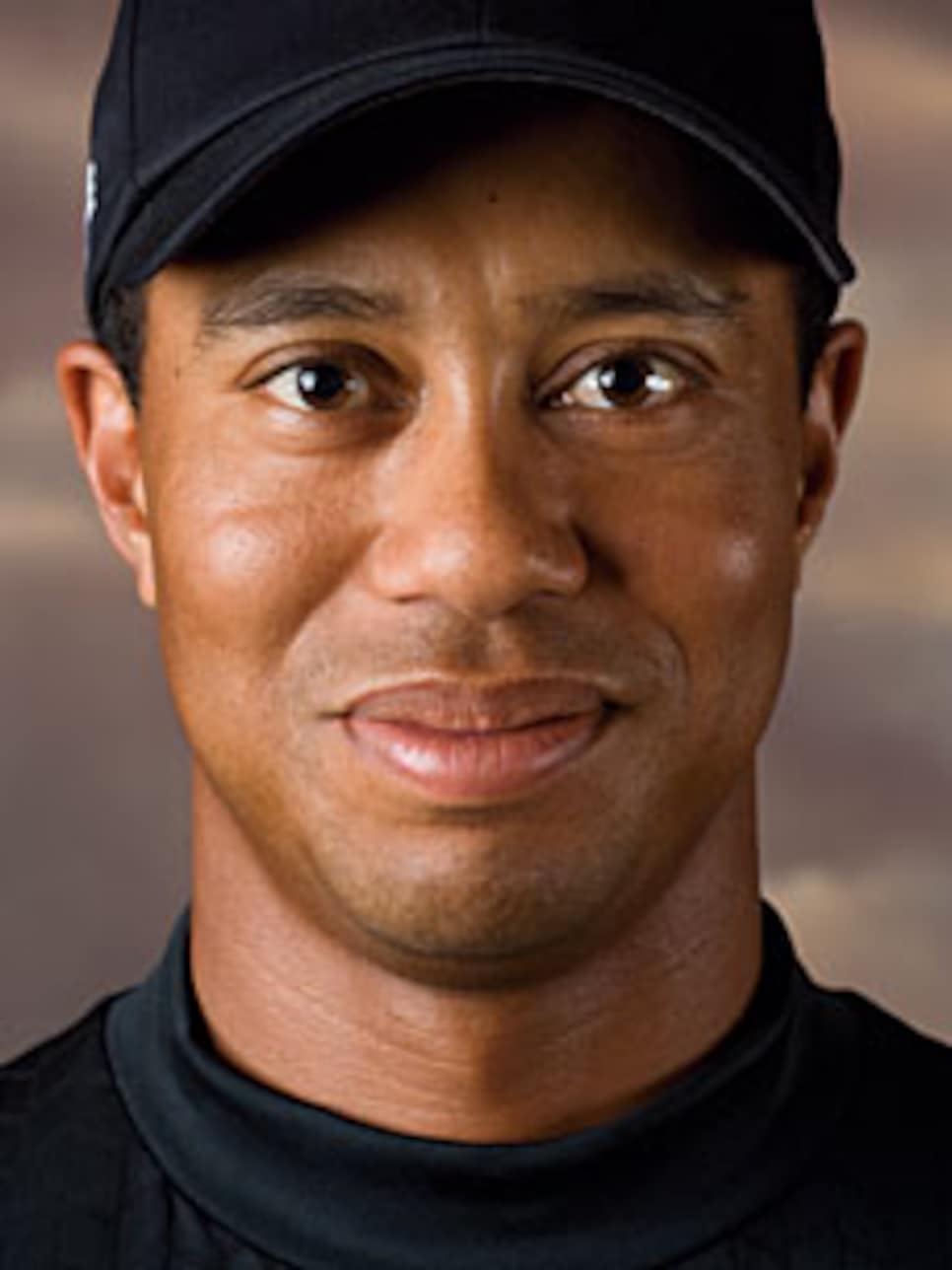 Sports is where we go to get away from it all, a place to forget our troubles for a few hours. And the rare times golf has owned that stage it involved names such as Bobby Jones, Ben Hogan, Arnold Palmer and, yes, Tiger Woods—names that transcend golf and even transcend sport. The return of Woods to competition at the WGC-Accenture Match Play eight months after his memorable victory at the U.S. Open could not come at a better time. Tiger is one of those special people who make us believe anything is possible, and that's a belief in short supply right now.
The last time the world groaned under economic pressures like those confronting us now, people flocked to the movies and vaudeville for escapist entertainment. They also filled stadiums or crowded around radios to listen to the exploits of Babe Ruth hitting a baseball, Red Grange running a football, Joe Louis knocking out an opponent and Seabiscuit dominating a horse race.
The world needed heroes so badly even a horse would do. We could use some of that magic now, and there is perhaps no athlete currently competing who is as reliable a magician as Woods. He never lets us down.
The last time we saw Tiger in competition he limped to victory at the national championship at Torrey Pines over 91 painful holes in an effort reminiscent of Hogan's victory at Merion in 1950 only 16 months after his body was shattered in a car crash. Like Woods, Hogan's triumph was in a U.S. Open and required a playoff. Unlike Woods, it was the beginning of the steely, remote Hogan working his way into the hearts of sports fans. Tiger already has a permanent home there.
"I was standing at the side of the green on that 19th hole on Monday at Torrey Pines [when Woods defeated Rocco Mediate in the playoff]," said Jon Miller, chief marketing officer for NBC, which televised that U.S. Open and broadcasts the three events Woods is likely to play before the Masters, including this week's Match Play. "Little did we know he was going to be away this long. Little did we know how much we were going to miss him. [But] one of the great things about Tiger is that he is mindful of his place in the grand scheme of things. He knows his impact on the game, and he knows what that impact can mean now."
When Woods had surgery June 24 to repair the anterior cruciate ligament in his left knee, the terms "housing bubble" and "credit crunch" were not uttered daily, Bernard Madoff was still considered an investment genius and the Dow Jones Industrial average was at 11,807.43.
When Woods said Feb. 19 he was ready to play, the Dow closed at 7,465.95 and the PGA and LPGA tours were being rocked by reports Stanford Financial, which is heavily involved in golf, was under investigation for fraud. But that evening, the Stanford story was pushed aside on the sports shows by Woods' return.
"It reminds me a little bit of how your dog greets you when you come home at the end of the day," said David Carter of Sports Business Group, a marketing consulting firm in Los Angeles. "The public is like that dog. There is a lot of pent-up admiration that translates into excitement."
That excitement also may translate into much-needed spending. "Unquestionably, this is good news for everyone," said Casey Alexander, an analyst for Gilford Securities Inc. in New York. "I have spoken to companies who have held back on their advertising for this year waiting to unleash it when he comes back."
Woods may serve as a one-man stimulus package. Companies can use him to justify their return to marketing around golf events. "The people who are on the fence in terms of involvement from a corporate hospitality standpoint are going to be more receptive," Carter said. "It's easier [to justify spending] when he is there. He's one of the few athletes, regardless of sport, who brings that."
While Woods represents a tide that will lift all boats, it is likely not coincidental he comes back at the Match Play because Accenture is one of his sponsors. Added good news for Accenture is that Woods has won events his business partners sponsored 18 times—23 if you count his five titles at Bay Hill, hosted by fellow IMG client Arnold Palmer.
Woods has always been good for everyone. Any jealousy when he arrived on tour with millions in endorsements evaporated quickly. Eight months after turning pro, when Woods won the 1997 Masters by 12 strokes, the light went on for even the dimmest bulb on tour: This guy is really good, and he is going to make us all rich. Total PGA Tour prize money was $80.5 million in 1997; 10 years later it was $270 million.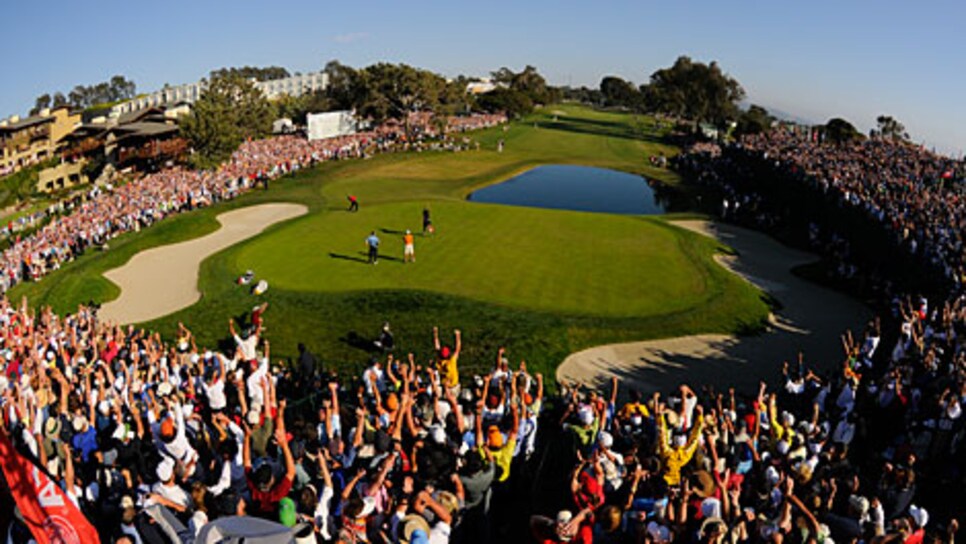 "Now the spotlight of the whole world focuses on the Match Play … because he is back playing there," said Steve Stricker. "That's great for us and the rest of the tour."
What do his competitors expect? "No matter when he comes back he's a favorite to win, I don't care if he takes two years off," said Mark Calcavecchia, who has known the tour both before and after Woods. "[His return] is good, good for everybody. I'm a fan just like everybody else."
And even those who aren't fans watch. The best-ever rating for Golf Channel of a live and replayed round was the 2.0 when Woods lost to Nick O'Hern on Friday in the 2007 Match Play. The second largest audience of an Internet broadcast, behind President Obama's inauguration, was the more than 600,000 people who viewed Woods' playoff victory over Mediate in the U.S. Open.
Woods' run-up to the Masters will likely include the WGC-CA Championship (March 12-15) and the Arnold Palmer Invitational (March 26-29). That will give him three tests before the Masters with a week off after each, a sensible way to reintroduce his repaired left knee to the rigors of play.
The dual risk of the Match Play is that Woods could be knocked out in the first round—or he could have to play seven rounds in five days. While no one knows what to expect in terms of his quality of play, that cloud of curiosity only heightens the anticipation.
"It's like when Michael Jordan used to play," said Miller. "You felt you had an obligation to watch him—he was that great. Or Muhammad Ali. There was always the sense it was a happening, an event. I almost equate this to when Jordan came back from playing baseball. That was a happening."
The one danger of Woods' return is that the public will set expectations impossibly high. "There almost certainly will be a collective emotional lift provided by his return," said Alexander, "and that is a very dangerous thing. If the good feelings engendered and hope inspired by his return don't return a hope dividend, it can be almost more damaging than if he wasn't there. If he gets hurt again, if he doesn't play well, if he misses cuts, that's not a comfy feeling." Carter agrees but adds: "Anytime we have reduced our expectations for Tiger, he has exceeded them."
Woods is rare in that he not only lives up to the hype, he does exceed it. That was true when he won the 1997 Masters—his first major as a pro—by 12 strokes and when he won the U.S. Open and British Open by a combined 23 strokes in 2000. It was true when he completed the Tiger Slam the next year. His notable exception was the missed cut at the 2006 U.S. Open at Winged Foot after he took a month off following his father's death.
At the end of the 1997 season, Woods was asked how the distraction of Tigermania affected him and he said, "By the U.S. Open I was emotionally exhausted and by the PGA I was physically exhausted." Asked the impact of that, he gave this remarkable answer: "I lost my ability to will things to happen."
From almost any other athlete that remark would come off as arrogant or ridiculous. Pressed for an example of when he willed something to happen, Woods cited the 30-foot birdie putt on the 35th hole of the 1996 U.S. Amateur final to tie a match with Steve Scott that Woods won on the 38th hole. "I willed that ball into the hole," Woods said. "I refused to allow that putt to miss."
Even at 21, Woods already had done enough to make those words resound with a ring of truth. He has backed them up many times since on his way to 65 PGA Tour victories, including 14 majors. Repeatedly, we have seen Woods seemingly will things to happen, seemingly refuse to lose.
He returns now not just to play for himself or even for his sport, but for all of us. Woods is probably the most-skilled athlete ever to play golf. That alone makes his return compelling. But he also has that other thing, that magic, that ability to make things happen. When Woods gets to that special place, we all share his joy, his passion and his belief that nothing is impossible. And we need that belief right now. Welcome back, Tiger.