News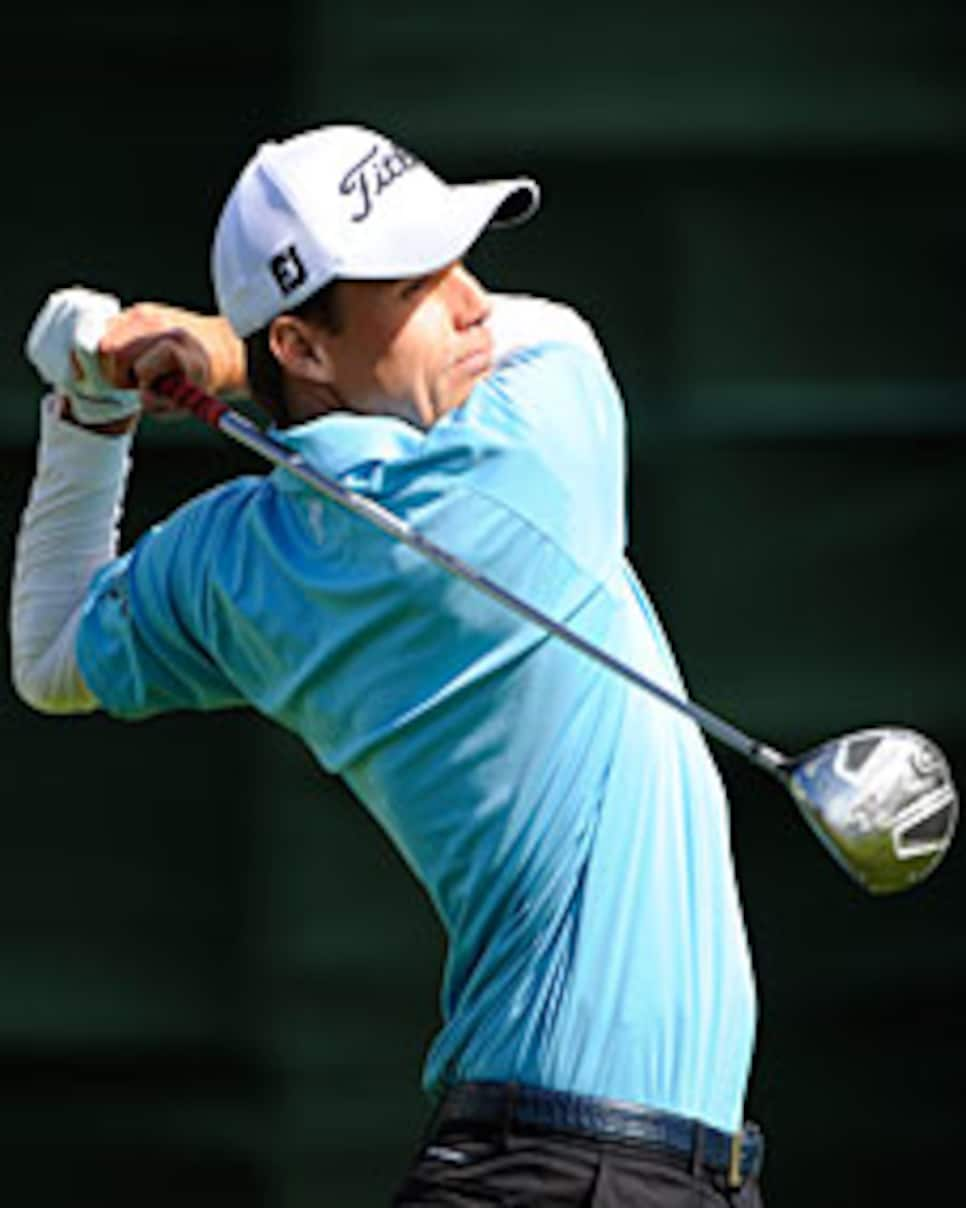 Wrapping it up: Watney's final-round 68 overcame a five-stroke deficit and made him the 11th player in his 20s to have two or more wins
It was such a foregone conclusion that Tiger Woods would have won the Buick Invitational had he been playing that he was conceded victory, his sixth straight at Torrey Pines GC, including the U.S. Open. Even with Tiger still convalescing, the field was playing for second, the trophy a perpetual one—perpetually residing with Tiger.
Woods casts the longest shadow in sports, one that extended the length of the country last week, from his home in Florida to California. There was this headline Friday in one Eastern newspaper: "Without Tiger around, Villegas has early lead." Of course, the paper failed to consider that Camilo Villegas' first-round 63 was three shots better than Woods ever opened with at Torrey Pines.
Tiger owns the Buick, and although he no longer is on the company payroll, he was ubiquitous in its promotional materials even after it had become apparent he would not be playing.
It stood to reason then that when the eventual winner walked onto the 18th green Sunday, the announcer misidentified him, introducing him as Nick Watley. So it goes in a world without Woods, where the disappointment is sometimes palpable and even a performance worthy of the great one is insufficient to warrant a proper introduction. It was less than Nick Watney deserved.
Watney, 27, might be the least heralded of the 11 players currently in their 20s to have won two or more PGA Tour events (this was Watney's second), but he is not necessarily the least of them. His ascent largely has been linear since his uncle Mike, the golf coach at Fresno State, declined to give him a scholarship and demanded that he play his way onto the team there.
The only hitch in Watney's ascent came last year and was traced to his putting stroke that he resuscitated through off-season work with his coach, Butch Harmon. The effort speaks for itself: In 72 holes last week, Watney did not have a three-putt. On the 16th green of the South Course Sunday, he holed a 39-foot slider, right to left, up and over a ridge, to grab a share of the lead. He parlayed that with a two-putt birdie from 60 feet on the par-5 18th that gave him a one-shot victory over John Rollins, his first sole possession of the lead all week.
"If you're only going to lead on one hole, that's the one to do it," Watney said, a fitting explanation for a player who found his answer in simplicity. "Putting was a glaring weakness last year, and I've been working with Butch pretty hard over the winter. I'm trying to make things more simple. Pick a target and hit it to the target. No three-putts is a very big deal to me and something I'm very proud of."
Watney shot a four-under 68 in the final round to overcome the five-stroke deficit with which he began the day. He received an assist from Rollins, who took a three-stroke lead into Sunday and squandered it with a final-round 74 that included two bogeys on his final five holes.
"I knew it wasn't over," Watney said, recalling Mike Watney's persistent exhortation, that "winning a golf tournament is never easy. He always said that, to me and our team, that it was never easy. I knew we had some good holes to play, and I definitely didn't want to give up. I just tried to keep my head down and give myself chances, and I was able to make some putts."
The defining one came at the par-3 16th, where he recalled his three-putt bogey Sunday of the U.S. Open eight months earlier. "I had an idea that it breaks a ton right there," he said. "I was really just trying to hit it with good speed. With about eight or 10 feet left I saw that it was on a good line."
Rollins, meanwhile, had put his tee shot in a precarious position, plugged in a bunker to the left, leaving him little chance to get his second close. His ensuing bogey and Watney's birdie erased the last remnants of Rollins' lead.
Yet it was Rollins who provided the most jarring jolt to the final-round proceedings by holing a 21-foot eagle putt on the par-5 13th. It generated a roar that was muted only by comparison to the eruptions for which Woods was responsible when he eagled the same hole in the second and third rounds of the U.S. Open last June.
It always comes back to Woods, as it would again awhile later. At the par-5 18th, Watney reached the green in two, while Rollins pulled his second into a bunker from which he was unable to get up and down for birdie. Watney's eagle putt would have been moderately easy on Thursday, but on Sunday with a tournament at stake, it became a brutal test of his off-season commitment.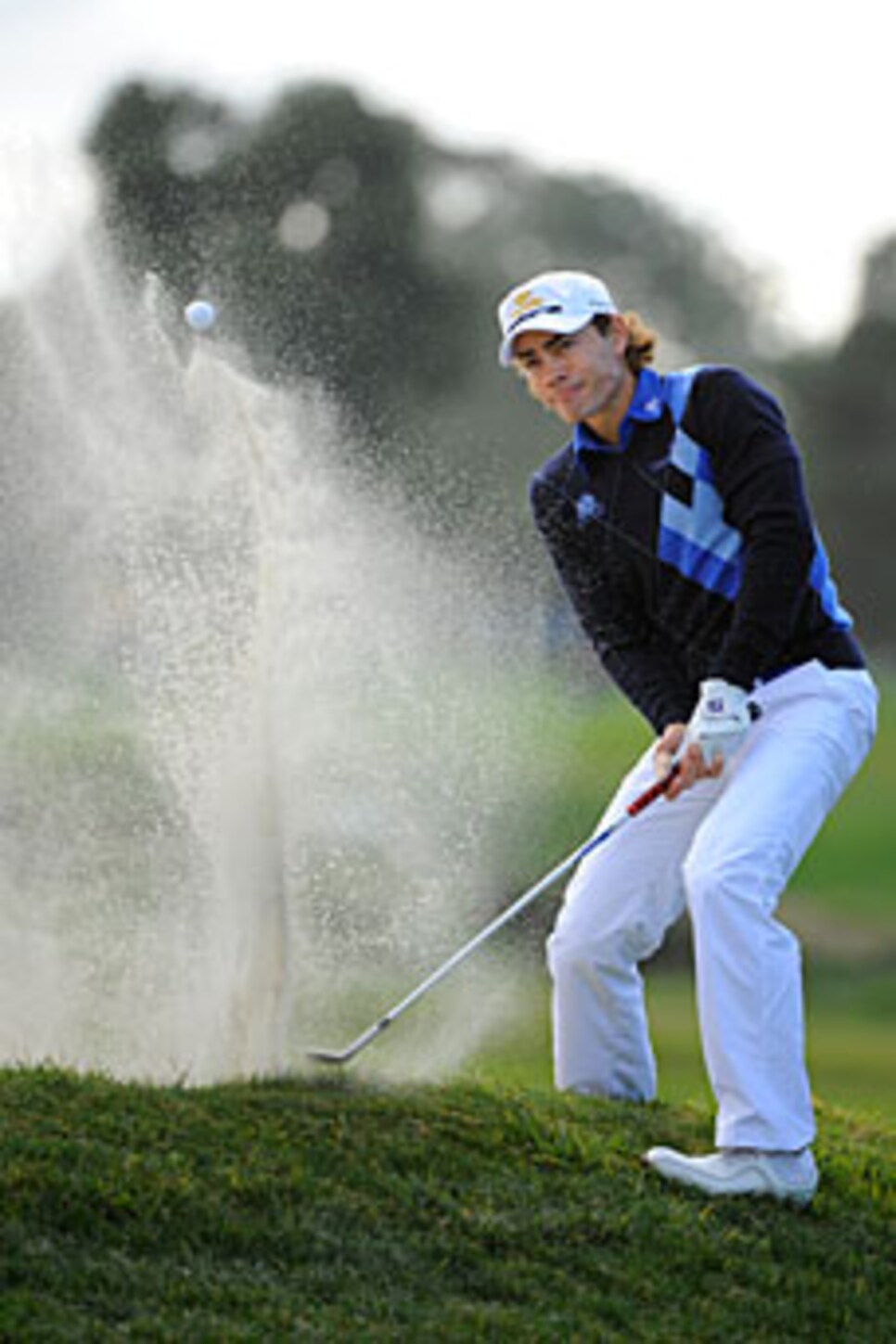 "Watching the tournament over the years, you just have to get it over that slope, and it's going to feed to the hole," he said. "But with the situation, it was one of the tougher two-putts I've had." The ball rolled three feet past the hole, and when he made it coming back for birdie, he gave an abbreviated fist pump that for the last time that day brought to mind Tiger Woods.
"I'd like to imitate pretty much everything Tiger does," Watney said. "But it was not planned at all. I just hope it looked halfway decent."
It was too restrained to make anyone forget Tiger, but it punctuated this point, that all would do well to remember the man who won in Woods' absence. His name is Watney, not Watley, and we're likely to hear it more often in the months and years ahead.