News
Storied Past: The stately Greenbrier has been a destination of elite travelers since 1778, but the resort has endured labor and financial difficulties lately.
Harold Bock was born and raised in West Virginia. "As a kid in this state, the first thing you learn about is the Mountaineers and their sports teams," says Bock. "The next thing you learn about is Sam Snead and the Greenbrier. It's an institution."
That's not an exaggeration. The Greenbrier, a hotel in White Sulphur Springs and a national landmark, has been a vacation getaway for society's elite since 1778.
The Greenbrier's place in history is safe, but its future is in doubt.
Certainly, the turbulent U.S. economy has not helped the Greenbrier's situation. But the root of the resort's problems is a labor dispute. Bock is the spokesperson for the Greenbrier's nine labor unions, which are currently embroiled in a 14-month negotiation with resort management for a new collective-bargaining agreement.
Last month, the Greenbrier's parent company, CSX (whose main business is owning and operating more than 21,000 miles of rail services in the eastern half of the United States), revealed the resort had lost $35 million in 2008. CSX (the railroad company and its predecessor, CO, have owned the resort since 1910) said it had hired the banking and investment firm Goldman Sachs to do a complete analysis of the resort and deliver what is being referred to, ominously, as "a review."
Gary Sease, a CSX spokesman, does not deny the possibility that the Greenbrier could be forced to shut down. "All options are on the table," said Sease. "We'll see what Goldman Sachs has to say and go from there."
The Greenbrier, by anyone's definition, is one of golf's most all-inclusive resorts. It has 700 rooms, cottages and suites and offers guests 50 resort activities, including a 40,000-square-foot spa, off-road driver's training, falconry and three championship golf courses. (The Greenbrier course, built by Seth Raynor in 1924 and redesigned by Jack Nicklaus in 1977, hosted the 1979 Ryder Cup and 1994 Solheim Cup.) It also has "the bunker," a celebrated bomb shelter designed to house and protect Congress in case of national emergency, a relic of the Cold War era.
Its golf pedigree includes Snead. In 1936, when Snead was 24, he joined the resort as an assistant pro. At his death 66 years later, he was the Greenbrier's pro emeritus. He was succeeded in that role by Tom Watson, who has been vacationing with his family at the resort for years. "There's an elegance and a formality in this informal age that I particularly like," said Watson.
The Greenbrier has been losing money for several years, but in November 2007, when management told the unions it would be cutting back on health insurance for seasonal employees, a bad financial situation got worse. When the two sides couldn't agree on a new contract, the unions (responsible for about 1,200 of the 1,300 total employees) threatened to strike.
"The loss of 650 jobs anywhere in West Virginia is a big deal. I would compare it to 20,000 jobs in New York City." —Butch Antolini
Management felt obligated to send the resort's best guests a letter, explaining that its employees were not under contract and that service could be affected. As a result, there was confusion, cancellations—and, says the resort, millions of dollars in lost revenue.
"Groups are a big part of our business," said Greenbrier spokesman Lynn Swann. "Our goal is to keep them as long-term guests. If they showed up and we couldn't give them the level of service they've grown accustomed to, that would be a bigger problem." Management and labor have since signed and subsequently extended a no-strike, no-lockout agreement that is in effect through Jan. 4, 2010.
The Greenbrier isn't the only premier golf resort with labor challenges. Last summer, Sea Island Resort in Georgia let 500 "mostly seasonal" employees go, and asked some of the staff who stayed on to take a pay cut. But the Greenbrier topped that by laying off 650 employees—about half its workforce—Jan. 9. Resort officials say they typically furlough seasonal employees during their off-peak season. But the number of layoffs this year was unusually high (150-200 more than in years past), and there is no guarantee everyone let go will be re-hired in the spring.
"[The Greenbrier] is a major employer in the region," said Butch Antolini, a local newspaper editor who covers the resort. "The loss of 650 jobs anywhere in West Virginia is a big deal. I would compare it to 20,000 jobs in New York City."
Sorting out the labor situation would help the Greenbrier's future. But so would raising revenue. To that end, there has been a controversial effort to add one more amenity to the resort: gambling. In November, Greenbrier County residents approved a referendum to legalize table gaming at the Greenbrier. Research suggests its effects would be significant: A study by West Virginia University in 2000 concluded that table gambling could add $34 million annually to the Greenbrier's coffers; another study currently being conducted estimates the total could be more like $50 million per year.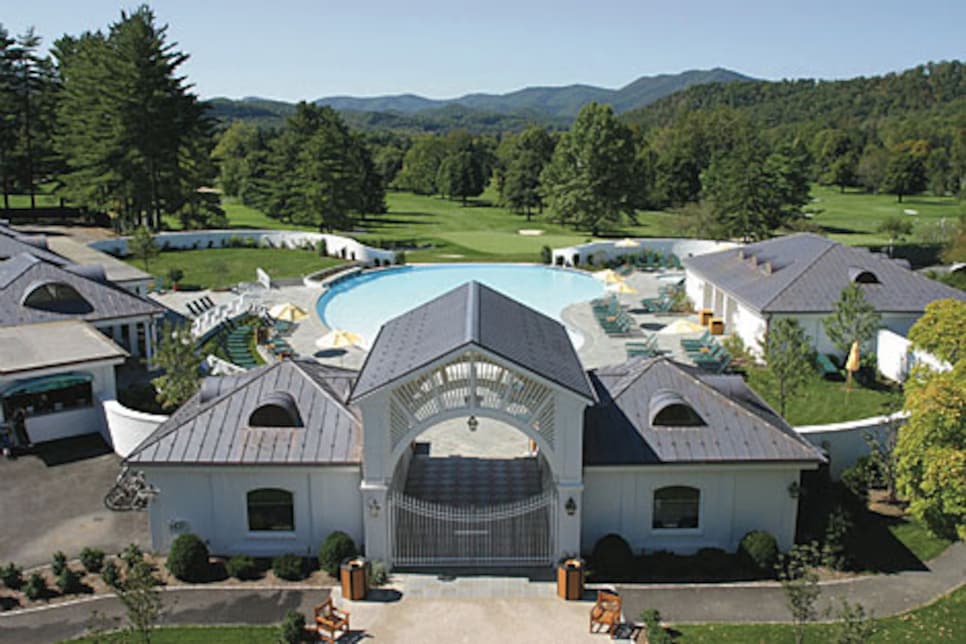 But even the gambling effort has been a source of separation. The referendum failed in 2000—because, claimed union spokesman Bock, the resort failed to secure labor's support before the voting.
Ultimately, the Greenbrier's future depends on Goldman Sachs' report. But regardless of its conclusions, Antolini feels too many relationships have deteriorated to keep going with the same ownership. He says, "The best thing that can happen, for everyone involved, is that CSX sells [the Greenbrier]."
West Virginia governor Joe Manchin agreed. Re-elected in November, Manchin recently discussed the state's economy with the Charleston Daily Mail. When the subject turned to the Greenbrier, Manchin told the paper, "CSX is going to be discarding that property. It must continue to [provide] quality opportunities for employees and remain a wonderful addition to West Virginia." Bock, the union chief, is more succinct. "CSX knows how to run a railroad, but they have no business in the hospitality industry."
The future of the Greenbrier may or may not include the unions, and may or may not include gambling for guests. There is also the chance the Greenbrier will be sold. (Among those rumored to be interested? Donald Trump. A spokesperson for the Trump organization wouldn't confirm or deny the rumor.) The one thing all sides seem to want for the Greenbrier is to continue as one of the country's premier resort destinations.
"It's a challenging time, but we're talking about a place that's been around for 230 years," said Swann. After a sentimental sigh, she added, "I look forward to the next 230 years."