News
Suspended Daly to play in Dubai, Qatar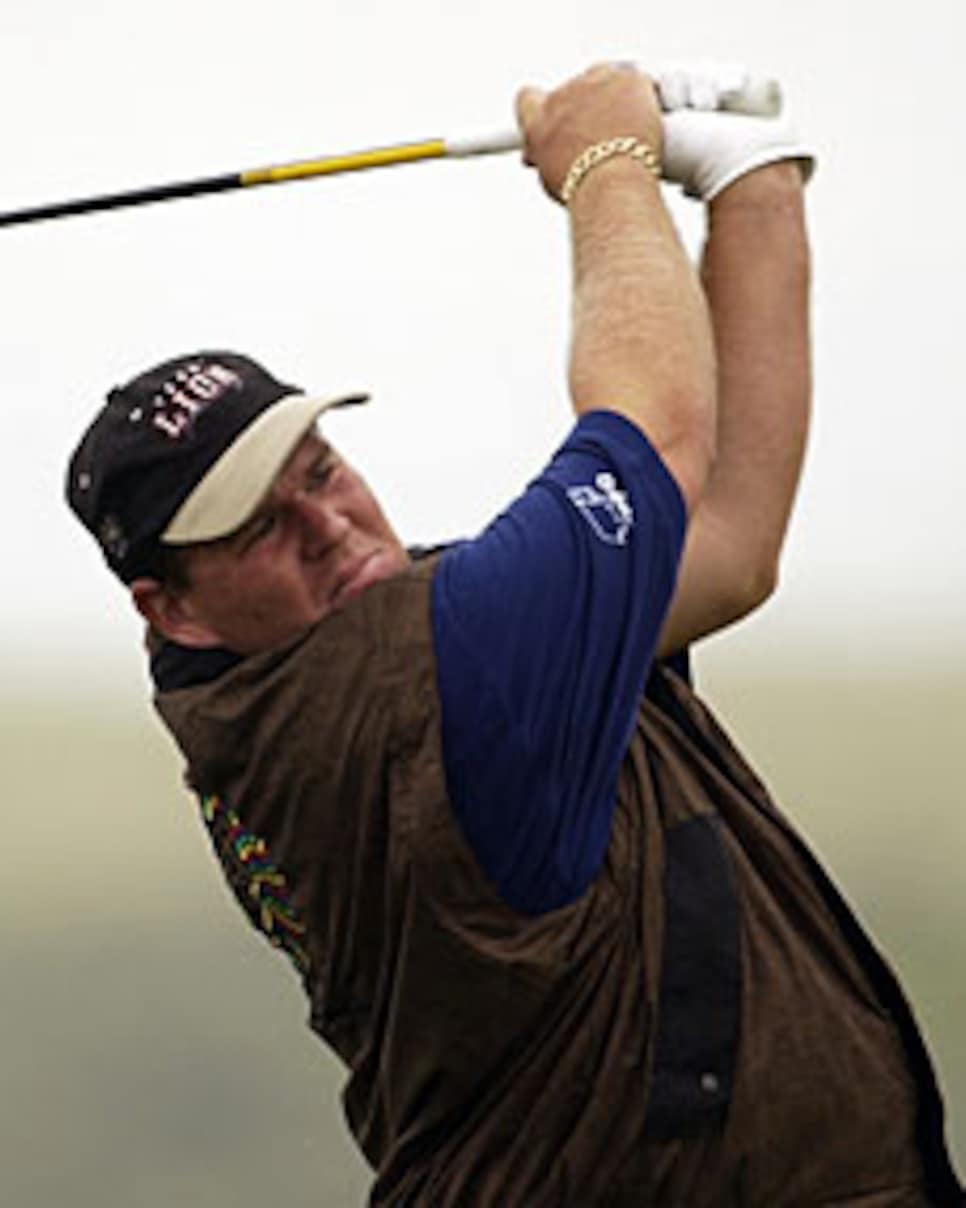 The last anyone had seen of John Daly on a golf course, he was missing his third cut in a row in Australia, but not before providing ever more fodder for his critics by smashing a spectator's camera against a tree during the first round of the Australian Open Dec. 11 at Royal Sydney GC.
Players including Mercedes-Benz Championship and Australian PGA winner Geoff Ogilvy came to his defense and the incident apparently hasn't hurt his standing on the European Tour, as Daly has back-to-back events scheduled in Qatar and Dubai later this month while he sits out a reported six-month suspension from the PGA Tour. "He's trying hard to turn his game around," said agent Bud Martin. "He realizes 2009 is a very critical year for him."
Daly has been practicing in Tampa, where on New Year's Day he called Gerald Goodman, tournament director of the Transitions Championship, to express his remorse about not being able to play this year. "He was very much the gentleman," Goodman said. "He wanted to tell me how much he appreciated us offering him the spot.' If [the suspension] helps John Daly, then I'm all for it. John Daly still sells tickets to PGA Tour events. There are people who relate to John Daly, and hopefully [he] will be back here playing golf soon."
Not all tournament officials felt that way. With Daly scheduled to be eligible in June, one source at a U.S. tournament told Golf World, "We're struggling with what to do."
From Kapalua, Ogilvy told reporters that among the players, Daly would be welcomed, and that the photographer in Sydney got what he deserved.
"The Australasian Tour didn't even fine him because the guy wasn't even supposed to have a camera in the tournament," Ogilvy said. "He was flashing and was trying to wind [Daly] up and got him. [Daly] was laid back and chilled out and probably the best-behaved player for the whole three weeks. Until that moment, he was quiet. I don't blame him at all."