News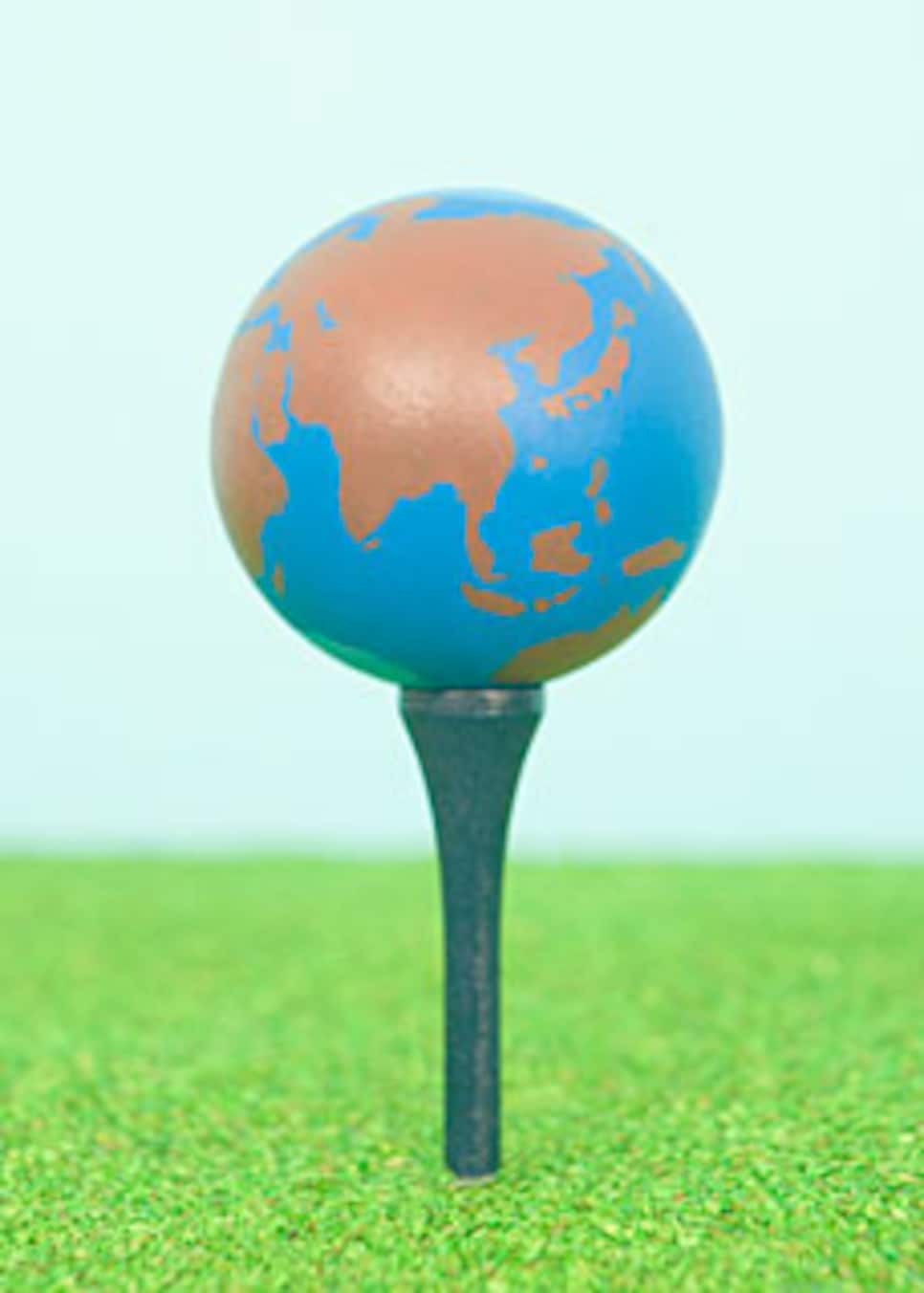 History may look back at 2008 as a defining year, a crossroads at which the world concluded we are in this together and that, as Ben Franklin said on the eve of the American Revolution: "We must all hang together, or most assuredly we shall all hang separately."
Still, while hope is the signpost we must point toward, fear is a reasonable detour when the future cowers behind a curtain of uncertainty. We may be on the threshold of greatness, but doorways are always lined with doubt and the unknown beckons with a cold hand.
Eventually, our eyes grow used to new rooms, and we learn to nimbly, even wisely, navigate them. But it is the entering and exiting of rooms that is fraught with peril. We stand there now. We must boldly choose a new direction.
Golf, while a game, is also a business and as much as any sport embodies the new world economy. The game is global. From Dubai to China, Korea to California, St. Andrews to South Africa, golf has a potential for unity in which resides reason for optimism.
Yes, automakers, financial companies, electronics and communications giants form the backbone of golf sponsorship—and they are suffering. But these are not national challenges, they are international ones. Perhaps this shared economic enemy will serve as a rallying point that will tumble the walls between us.
The year we are leaving behind could not have been more difficult. Even our little corner of it—the golf world—was packed with unexpected pain. Tiger Woods, the highest profile athlete in the world, played only seven times because of injury. Annika Sorenstam, the icon of the women's game, announced her retirement. That's like trying to put on a "Seinfeld" season without Jerry and Elaine.
But there are reasons we should enter 2009 with hope. By March, Woods will be back. With the memory of his one-legged victory in the U.S. Open still fresh, imagine the anticipation for his next major—the Masters in April.
Lurking for Woods will be Anthony Kim, a cocky American of Asian heritage, Camilo Villegas, an emerging star from Colombia, and Sergio Garcia, the sassy Spaniard who seems finally to be reaching his potential.
And don't forget the fun the first time Woods—and his caddie Steve Williams —are paired with Phil Mickelson. Remember, also, that Padraig Harrington of Ireland will be trying to match Woods and Ben Hogan with his third consecutive major at Augusta National.
The best woman, Lorena Ochoa, is from Mexico. The top LPGA rookie for 2009 is Ji-Yai Shin of Korea, who at 20 has 26 international victories. She will be pushed by Stacy Lewis, a gritty American who overcame scoliosis, Vicky Hurst, an American who is half Korean, and Michelle Wie, an American who is all Korean.
Opportunity beckons us, adversity inspires us. Tough times make us view reality with fresh eyes, forcing us to make decisions we perhaps should have made earlier.
Here's what I think: A year from now, the economy will be well on the road to recovery, golf will have been voted into the 2016 Olympics, and the top world tours—men and women—will be discussing merger. It's the room we must enter next. We hang together, or we hang separately. Happy New Year. Really, it will be.