News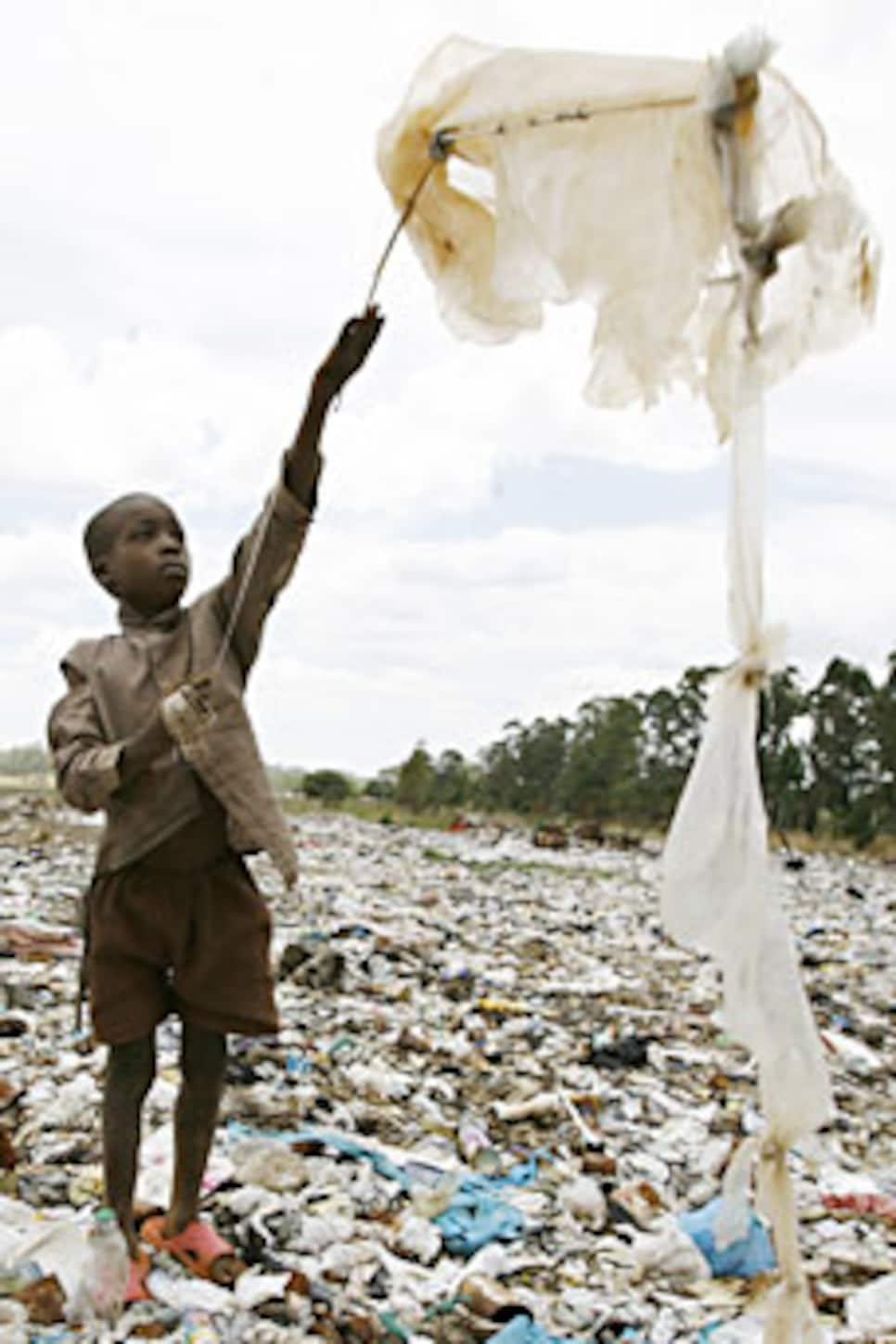 Thanks to its agricultural bounty, Zimbabwe used to be known as the "bread basket" of Africa. The former British colony produced quite a supply of golfers, too, including World Golf Hall of Famer Nick Price, Mark McNulty, Tony Johnstone, Denis Watson and renowned instructor David Leadbetter. The exports are less tangible these days, tears upon worry for those who have left and those who remain in a land burdened by political deadlock, crumbling infrastructure, hyperinflation, food shortages and disease, most recently a cholera epidemic that has killed more than 1,000 people.
"There's no Christmas to talk about," Zimbabwean farmer David Tafa told the Associated Press last week. "There's no water, no food." Zimbabwe president Robert Mugabe, in power since the nation gained independence in 1980, defiantly maintained control, vowing "Zimbabwe is mine," as the United States said it would no longer support a power-sharing arrangement that would allow the 84-year-old to remain president.
"It's been going downhill fast for the last three or four years," Price said from Florida, "but in the last three months there has been a real sharp decline in everything in the country -- the economy, the health situation, the general morale of the people. It's taken a horrible dive." Price's mother, father-in-law and older brother, Tim, a golf pro, remain in Zimbabwe. "It's coming to a head, that's what people are excited about, in the depths of everything," Price said, hopeful Mugabe won't be in power much longer. "You don't think someone can screw up a country that much, but [Mugabe] has done a fine job in 10 years. Something is going to happen soon. It just cannot go on any longer."
For more than a decade the Nick Price Junior Golf Foundation had been exposing children in Harare, the capital, to golf, but now that effort is also one of the casualties of the chaos. "I've still got my foundation, but it's shut down," Price said. "About six months ago, we just mothballed everything. It was hard to find gas to transport the kids around. A lot of the kids can't afford to feed themselves, let alone come to golf courses." Price and his wife, Sue, hope the foundation will reopen. In the meantime they continue their support for three orphanages, facilities growing more crowded with children as desperate adults flee to neighboring countries looking for work.
"This time, it was quite a shocker to see how things had gone down," Seattle resident and Zimbabwe native Jonathan Mvududu said of a trip home last month. The president of a Washington organization of Zimbabwean golfers, Mvududu managed to play three times in the Harare area during his visit. "Just picture a typical rough in the U.S., that would be the fairway," he said, "and a typical tee box in the U.S., that would would be a green in Zimbabwe."
Whatever the course conditions, for those with the means (U.S. dollars have become the preferred currency) the game is a respite from the pressures of daily life. Four of Mvududu's brothers play regularly. He started as a caddie in the 1980s, when few blacks played. "This has been a particuarly tough year for golf, but still the sport survived," said Henry Manzungu, a financial specialist and owner of golfzone.co.zw, a golf information and promotional website. "There are courses that have had to fold. However, those in major towns have continued to exist due to support from membership and the few corporate institutions."
According to Manzungu 32 courses are operating in Zimbabwe. The nation's oldest club, Bulawayo GC, opened in 1895, has weathered the turbulence but not easily.
Membership is down from 700 in 2001 to 130, and the club is procuring staples across Zimbabwe's borders. Contributions from Polokwane GC in Limpopo, South Africa since 2002 have been pivotal. Three mowers donated by the R&A are en route to Bulawayo.
The club is raising funds to replace its 28-year-old tractor. A $5,000 donation raised by Polokwane members in August was given to a fund for old-age pensioners and an animal cruelty prevention group.
"We love our country and golf club, and no matter what, we will continue to make plans for it to survive," Bulawayo member and past captain Jerome Gardner wrote in an e-mail. "We believe things will change for the better and pray that 2009 will be the dawn of a new and bright future."