News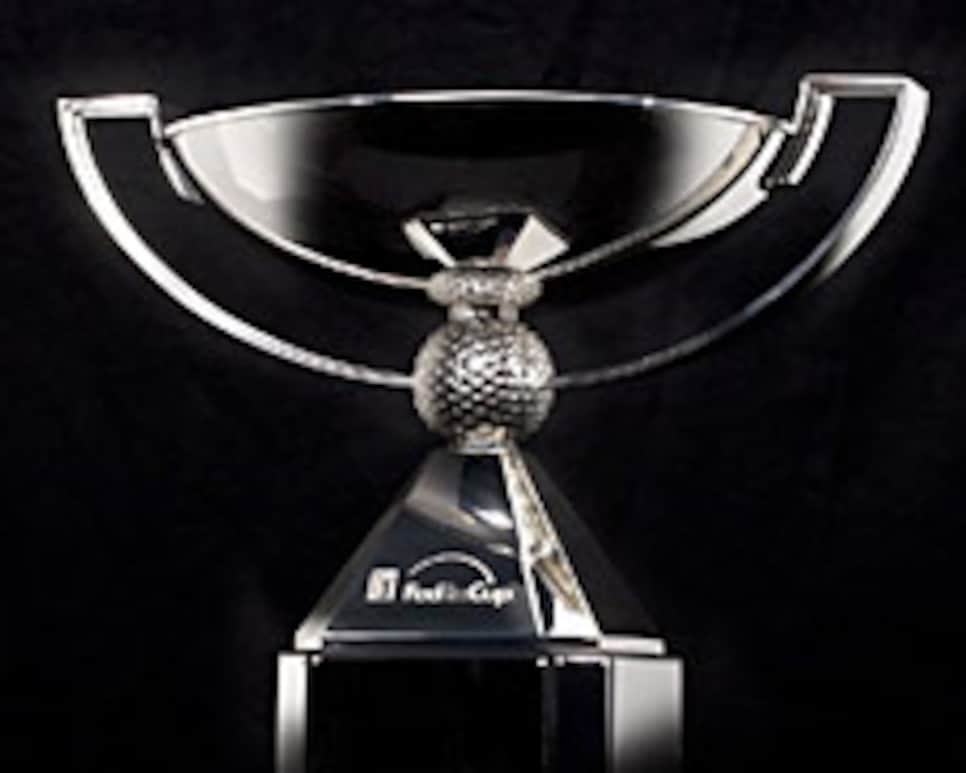 It's all about the money. even I know that, and I don't have any. But Joe Ogilvie, who actually can conduct an intelligent conversation with Warren Buffett and has, understands global economic woes. "We'd be remiss if we didn't prepare for a couple lean years," says Ogilvie, whose term as one of four player directors on the PGA Tour Policy Board is about to expire. As a parting gesture, Ogilvie suggested at a recent meeting that the FedEx Cup points puzzle be entrusted to the public. "Make it a contest," he says. "Offer $50,000 or $100,000 to someone who comes up with the solution. Maybe there's a numbers-cruncher at M.I.T. who can do better than we have." The response to his brainstorm was chilly. The tour already pays people to do the math, and by Dec. 1, earlier than the last tweak, the next tweak will be instituted. "Whatever happens, most likely reseeding players just before the Tour Championship," he says, "will mean, unlike this year, the winner in Atlanta will have a good chance of winning the whole thing. Very good chance."
With a recession upon us and the European Tour bulking up, panic warnings exist about the relevance of the PGA Tour. I don't share the gloom. Last time I checked, only one league lost the world's most famous athlete in mid-season. Also, if an industry in the austerity mode reduces its sports marketing budget, golf still offers what is unavailable elsewhere—a clean image. Attach your company logo to golf, and you are not likely to be embarrassed. You might not have Tiger Woods every week, but you won't have the police blotter either. "Overall, our tour is doing a good job," says Ogilvie. "But our tour isn't a governing body for any of the four majors, even though maybe 75 percent of the players who are the product of those majors are from our tour. I hear more guys, including the big guys, ask why we're playing for only 9 percent of the total revenue at the U.S. Open and PGA Championship. Golf needs an efficiency drug for all the bureaucracies." A student of Wall Street, he concludes, "Whenever organizations get too fat, nothing good happens."
But thin doesn't necessarily win, either. For example, BMW signed a six-year contract in 2007 to sponsor the third playoff event. September's BMW Championship in St. Louis was well received by a region hungry for the stars. However, should the company's share of automobile sales fall 10 percent in the United States, BMW can terminate the agreement in 2010. Problem: Jim O'Donnell, the CEO of BMW of North America—the new CEO who didn't sanction the current deal—projects overall sales to go "[down] about 10 percent … which I am fine with. I'd rather sell fewer cars than blow them out the door without any profit … it is wrong to push in a market that is declining." Alas, it's all about the money, even if the points system is perfect.
' golf's swishful version of a Super Bowl or World Series, the Tour Championship seemed like just another tounament.'
One huge hurdle the FedEx Cup postseason must navigate is its lack of history, a blank space that cannot be satisfied by giant cardboard checks or stacks of dollar bills. Simply put, the playoff events do not feel special. As golf's wishful version of a Super Bowl or World Series, the Tour Championship seemed like just another tournament, despite a taut Sunday that went into sudden death before Camilo Villegas outlasted Sergio Garcia, both of whom beat Phil Mickelson and Anthony Kim by only one swing in regulation.
Given those marquee names, it should have meant more, except the plot was anticlimactic after Vijay Singh made his tee time. Sunday's telecast drew a puny 1.8. What, you go to a Tour Championship and a hockey rating breaks out? The next question the tour must ask is this: If Sunday's round had meant everything, would it have pulled better than a 1.8? You would think so, but perhaps not.
Sports fans, casual or compulsive, are trained to follow the money, but playoffs are different. The winning share at Super Bowl XLII was $78,000 per player, a number you would have to look up if you even cared, which you probably didn't because America's biggest game is about the glory. The winner's share for the World Series was less than the minimum salary of $390,000. Again, the sum is obscure because the Fall Classic is about the ring. Playoffs are when athletes in mainstream sports take the unkindest cut of all, no salaries. But golf's playoff is all about money when, ideally, it wouldn't be. After burying the list of wage-earners throughout the season in deference to those FedEx point standings, the tour reverses field in the postseason and asks us to be infatuated by the very payroll call Super Bowls and World Series eschew. Whether $10 million carries enough cachet is almost a side issue. Probably not, even in a strained economy. For a big-bang conclusion, the FedEx Cup cannot depend on the sound of a cash register, and that requires more than tweaking the points system.