News
A Victory For Consistency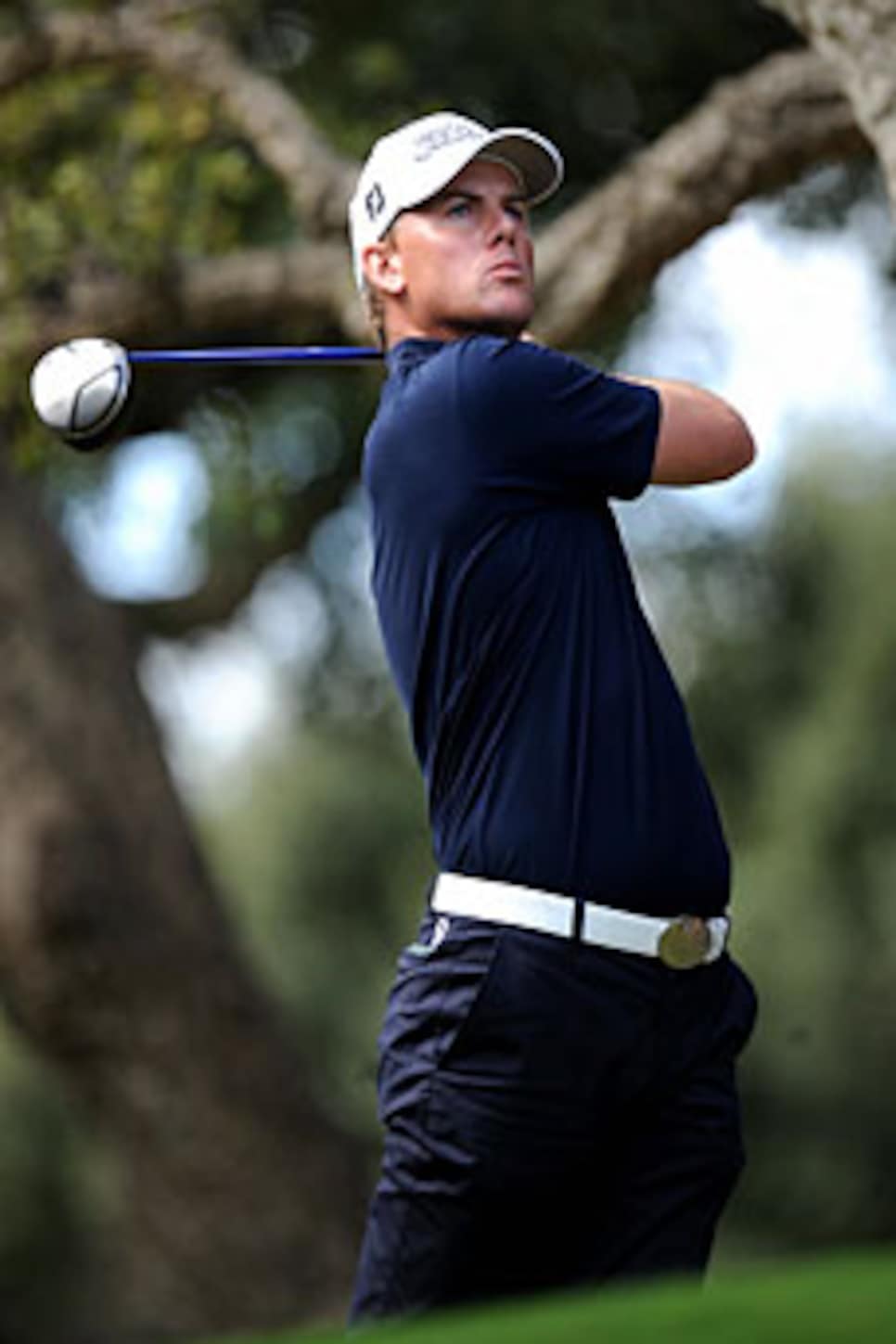 Karlsson's mediocre week didn't dampen a superb season.
He found sand with his pulled approach to the 1,566th and final green of his 2008 European Tour season and made bogey. He played the last 12 holes of his closing 75 in the 21st and final Volvo Masters at Valderrama in a less-than-stellar five over par. And his 72-hole aggregate of nine-over-par 293 was a yawning 17 shots worse than the winner, Sren Kjeldsen, good enough only for a distant tie for 32nd in the elite 57-man field. But Robert Karlsson didn't really care about his sudden descent into mediocrity. Not much, anyway.
What really mattered was that at the end of a season that would have been considered even more spectacular if not for the two majors won by Padraig Harrington, Karlsson finished atop the final Order of Merit (next year the Race to Dubai assumes ownership of the Vardon Trophy) with earnings of 2,732,748.
In 23 events he won twice and had 15 other top-20 finishes (including all four majors) and missed only one cut—at, ironically, the European Tour's one Swedish stop, the SAS Masters. In Tiger-like fashion, the 18-year tour veteran spent more time inside the top-eight finishers at tournaments than he did outside that lofty mark. No one, not even Harrington, could match that level of performance.
"In fairness, Robert has played very well and very consistently all year," acknowledged the Irishman after he had shot an unavailing closing 68 while paired with Karlsson. "He really deserves to win [the money title]."
Although Harrington finished second on the money list, the only real final-day challenge to Karlsson came from Lee Westwood. The Englishman, who needed a victory to overhaul the Swede, was within three shots of Kjeldsen, with 12 holes to play. A pair of bogeys before the turn quickly put an end to his hopes, and long before the end of the last day, the 12-month-long race was over. Westwood would finish third on the Order of Merit after finishing T-4 with Sergio Garcia at Valderrama.
Not that Europe's new No. 1 was complaining about the lack of late suspense. Suffering from a bad cold all week, the stuffed-up Karlsson was happy to take the victory any way he could.
"I was hoping the situation I was in wasn't going to affect me, but it did," he admitted. "It was definitely getting to me, and the whole tournament was difficult. This has been the hardest week I've ever experienced in golf.
"I had it in my own hands, but not really," Karlsson added. "Because the prize money here is so big, if either Lee or Padraig had won, I needed to finish in the top two or three. So my focus wandered a bit. Especially with all the weather delays, it became a long week."
Still, given Karlsson's present level of progress, this latest victory is surely only a stepping-stone to even bigger things. Two years ago a guy named Harrington held the Vardon Trophy. Look where he is now.