News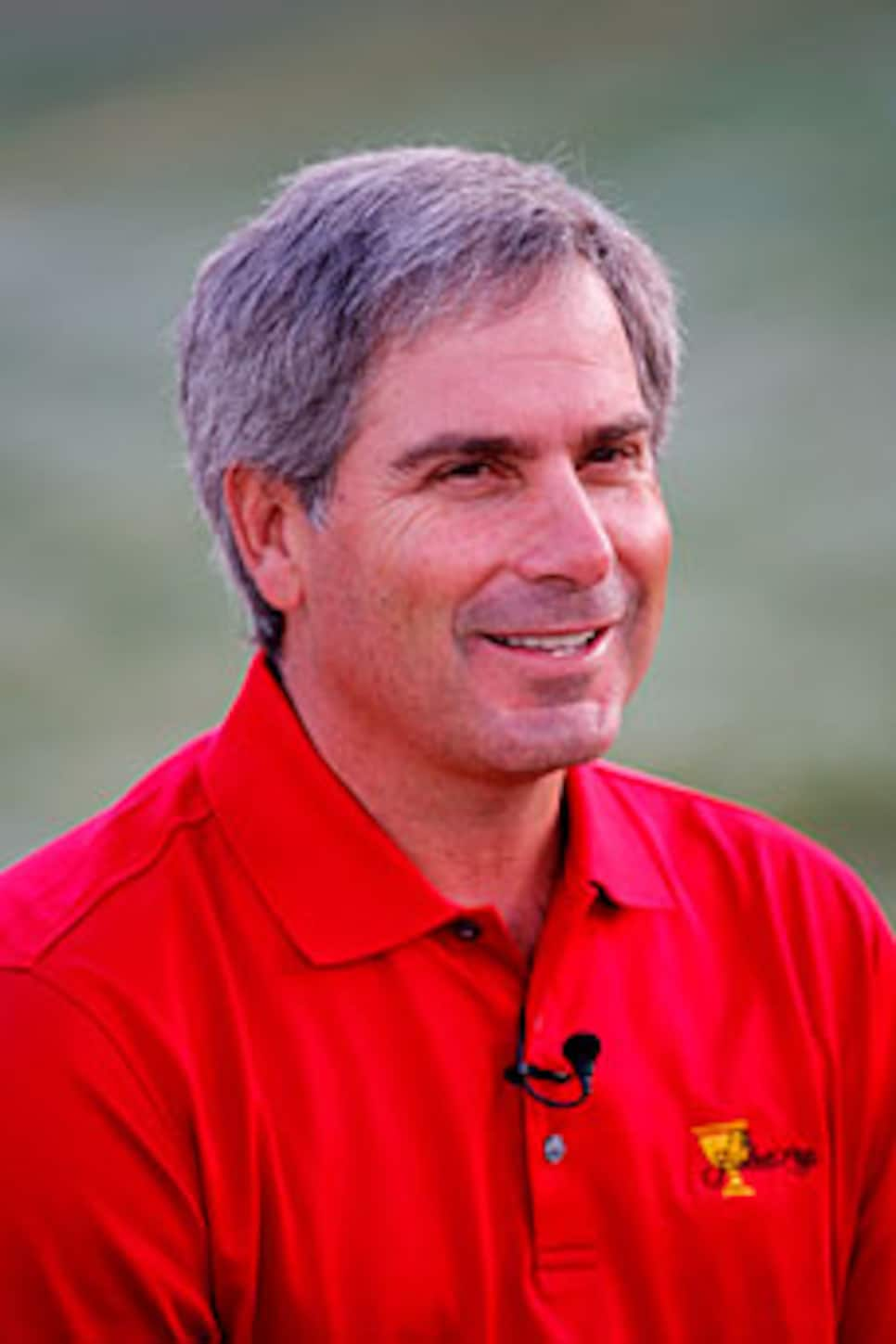 Couples is looking to the NBA and Hollywood to find support for this team.
There will be no shortage of star power at next year's Presidents Cup; Greg Norman and Fred Couples deliver that message every time they get together as captains, as they did last week in San Francisco. One year away from the competition, the game's matinee idols from the 1990s went through a full day of interviews, corporate promotion and course inspection at Harding Park that included cameos by PGA Tour commissioner Tim Finchem and San Francisco mayor, Gavin Newsom.
While Couples doesn't know details of Paul Azinger's pod system, he does know how to bring news to a news conference, confirming that Michael Jordan will be an assistant captain and comedian Robin Williams has been asked to provide team-room entertainment. Norman inferred that his team would be hard to out-drink; but it will be hard to out A-list, out laugh or out text-message Team Couples.
The way Couples views it, Jordan has six NBA championship rings and knows all about team chemistry, whether it is basketball or golf. Part of that was seen with his interaction with Anthony Kim on the 14th tee at Valhalla. "I think he may be able to instill quite a bit to our team," Couples said. "He has been to every Presidents Cup and Ryder Cup that I've played in. He's extremely passionate about the game of golf."
Passion—and humor—is what Couples felt from Tiger Woods in their text messages. While Jordan was at the Ryder Cup, exchanging texts with Woods, they were also in a loop with Couples. "I texted Tiger before he hurt himself, after he hurt himself, all the time, and I texted him during the Ryder Cup just to see what he thought, probably six, seven times," said Couples.
Nobody enjoys a good laugh more than Woods, which is where Williams comes in—or where Couples hopes he comes in. Fred's people are talking to Robin's people. "I think Robin would loosen us up," the captain said. "And if he does come, the International team will be right there, and maybe he could give us 15 or 20 minutes of his comedic routine. I think he's the funniest guy around."