News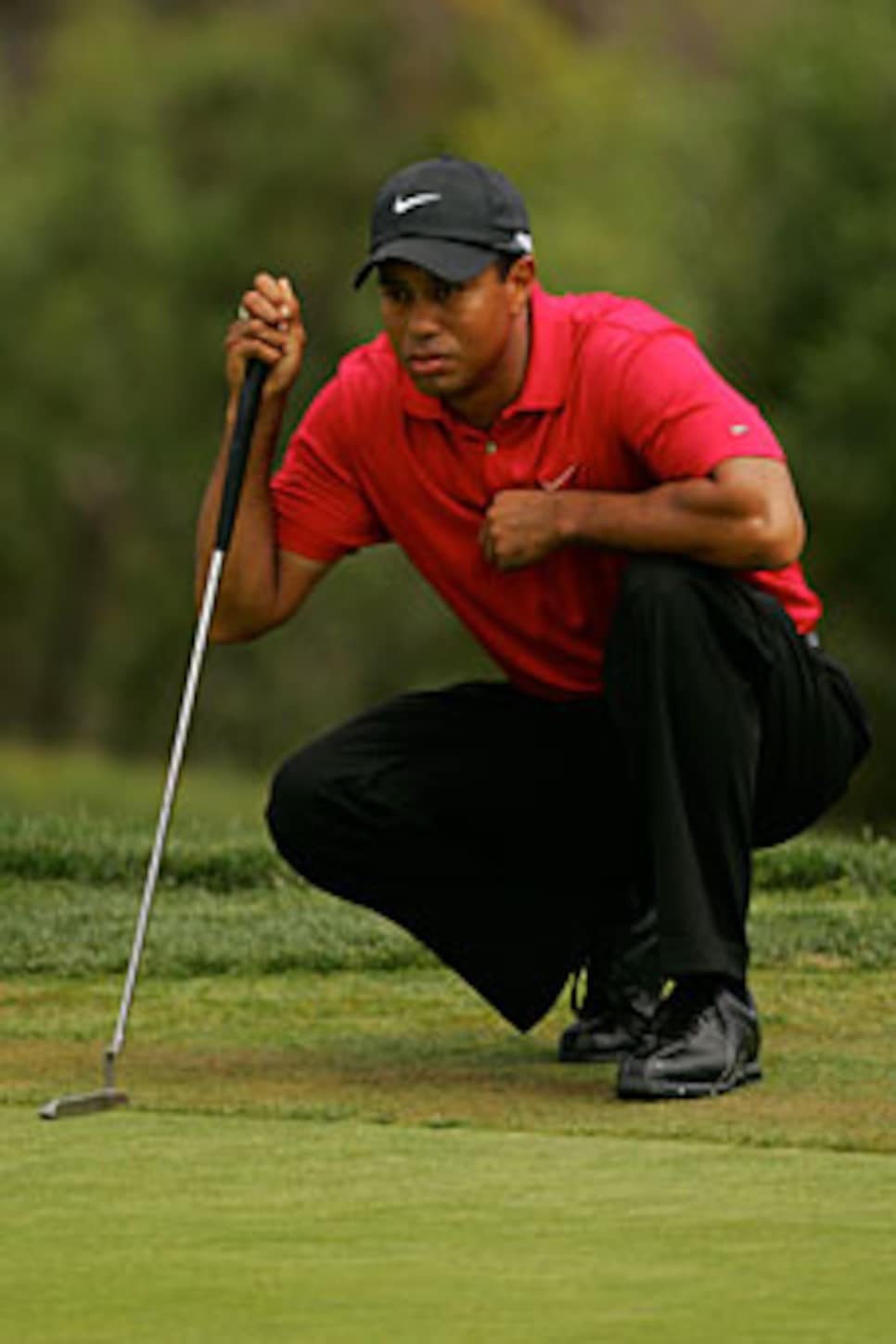 AT the peak of the first wave of Tigermania—three tumultuous weeks in May 1997 when Tiger Woods returned to the tour after his 12-stroke victory in the Masters—an interesting and awkward phenomenon emerged. Everything was all about Tiger, a situation that has lessened only a little over the ensuing decade. In a very real way the victorious U.S. Ryder Cup team may have benefited greatly by escaping Woods' enormous shadow.
By sheer force of personality as well as brilliance of performance, Tiger has been golf's center of attention his entire career. Time and again, uncomfortable moments occur when a player is asked multiple questions about Woods. In one such encounter, a player from Fiji who shall remain nameless responded by saying, "Don't you want to ask anything about me?" The silence answered him eloquently.
There was no such Tiger domination in Kentucky, on the golf course or in the interview room, and that may have allowed some American personalities to blossom. Would Anthony Kim, 23, have emerged as a team leader with Woods around? Or Boo Weekley? Or Hunter Mahan? Those three Ryder Cup rookies not only combined to go 6-1-5 but they also energized their teammates and fired up the fans. Would they have been as free-spirited under the intimidating gaze of Woods?
Paul Azinger, who was masterful as captain of the American side in every respect, played the underdog card brilliantly. That would have been more difficult to do had his roster contained perhaps the greatest to ever play the game. As Zinger said before the competition began: "I think [we have] everything to gain in this situation. Not a lot of people expect us to pull this off, minus Tiger Woods."
In the five Ryder Cups before the American's 16½-11½ victory at Valhalla, Europe won four times. And while Woods was 3-1-1 in singles play, he was 7-12-1 when he had to play with a partner. As much as he is a team player in his heart and in the locker room, Tiger performs at his best when operating as an individual on the course. Last week's U.S. team was arguably stronger without him.
In Ryder Cups past, the post-event news conference, at which all 12 players face the media, frequently contained numerous questions that began: "This one is for Tiger …" Sunday night, as the Americans tried to explain their victory, the words "Tiger Woods" were not mentioned once. This was not Tiger and the 11 dwarfs; this was a dozen equals pulling together as a team.
And in that regard Woods, whose surgically repaired leg will keep him off the course until at least the new year, should be praised—not criticized—for staying away from the competition completely. He did nothing to take the attention away from the 12 guys trying to win back the Cup.
Early last week, European captain Nick Faldo said: "The American team might want to show the rest of the golfing world, the rest of America and maybe Tiger, that they … can win without him."
That was a typically honest evaluation from Faldo, and its wisdom looks even better in retrospect. Last week was truly a case in which the sum of the parts really was greater than the individual components.