News
Sluman Avenges 16-year Pebble Jinx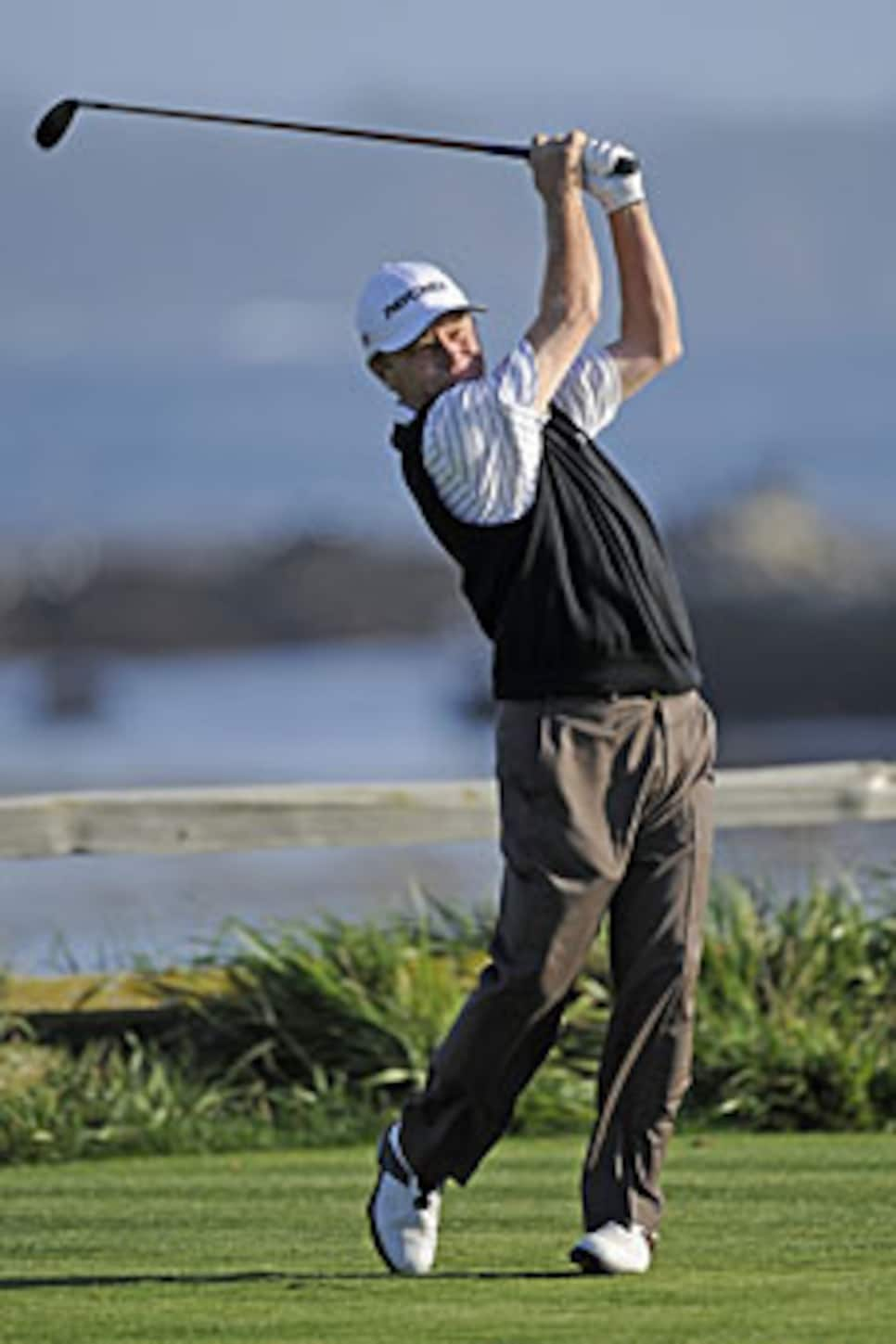 Sluman is living up to his Champions Tour potential after a sluggish start.
Pebble Beach GL hosts tournaments with higher profiles, but none, perhaps, with a higher calling than the Wal-Mart First Tee Open. Jeff Sluman, more than most, is elated that it's on the Champions Tour schedule.
Sluman's five-stroke victory Sunday won't erase the disappointment of having finished second twice at Pebble Beach in 1992 (losing to Mark O'Meara in a playoff at the ATT Pebble Beach National Pro-Am and four months later to Tom Kite in the U.S. Open), but it surely diminishes it, notably in an event that can hold its own in the category of importance.
This tournament is played in homage to the best of what the First Tee program represents, pairing a Champions Tour pro with a junior golfer from the First Tee in a pro-junior better-ball format that coincides with the Champions Tour competition.
"Everyone was telling me that this is just the best event we play all year," said Sluman, who was playing the tournament for the first time. "The 78 kids who get here are very special kids."
For the record, Fuzzy Zoeller and partner Sydney Burlison, a freshman-to-be at Stanford, won the team event by eight shots.
Similarly, Sluman was not pressed, at least after back-to-back bogeys by Fred Funk early on the back nine knocked him from contention Sunday. Sluman never again led by fewer than three strokes, and an 18th-hole birdie gave him a five-stroke margin over Zoeller.
It was Sluman's second victory in his last eight starts, after opening his Champions Tour career 0-for-17.
"I'm just happy I've finally been playing the golf I'd hoped to play coming out here," Sluman said. "I'd been struggling, as you know. But I've worked hard, and I'm glad to finally feel comfortable out here."
Sluman won to a large degree by avoiding miscues; his first bogey came on the par-4 15th hole at Del Monte GC Friday, after which he went 46 holes before making another one, on the par-3 17th at Pebble late Sunday afternoon, when his victory was virtually cinched, pending a disaster or interference from his friend, actor Bill Murray.
"Mr. Murray was following me and trying to get the crowd fired up," Sluman said. "Let me get it on the green [at 18] first before I start celebrating."
When Sluman was standing over a short birdie putt at 18, Murray broke the silence by shouting, "We love you Slu!" Sluman holed the putt anyway to become the eighth multiple winner on the Champions Tour this year and join Bernhard Langer as the second rookie to have won twice.