News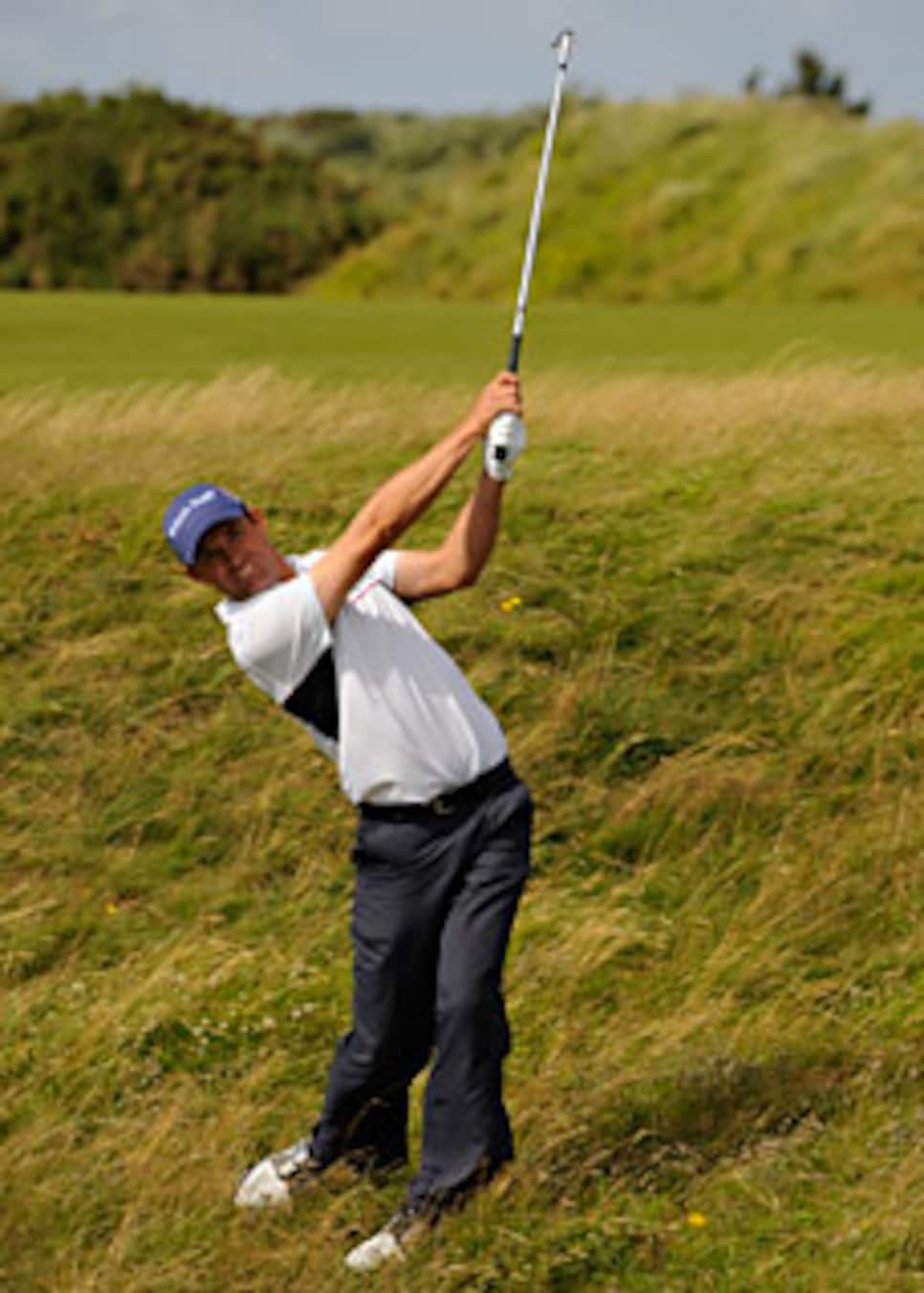 The survey says: Harrington's two majors beat Woods' short year.
It's almost impossible to escape. It's getting closer to election time, and there's a veritable buzz regarding the qualifications of the two candidates. But before you think Golf World has turned into "Meet The Press," we're not talking about Barack Obama and John McCain and their race for the presidency, but Padraig Harrington and Tiger Woods and the duel for the PGA Tour's Player of the Year award.
The POY debate has piqued the interest of fans, those in the media and the players themselves. And with good reason. As with the presidential candidates, Harrington and Woods each possess impressive--yet distinctly different--résumés. Rather than put forth our own opinion, Golf World conducted its own version of a straw poll, with nearly two dozen PGA Tour players voicing their thoughts about who should be player of the year, and why.
Although some gave their version of an abstention (Phil Mickelson said he hadn't given it any thought, while Tim Clark gave a less-than-enthusiastic, "I don't really care"), Harrington, with his back-to-back major championship titles, was a nearly unanimous choice among those who offered an opinion--an important harbinger because PGA Tour players are the ones who actually cast the votes for the tour's POY award.
"I think two majors by Mr. Harrington, that's very, very impressive," said 2002 PGA Champion Rich Beem. "I don't know what he's done the rest of the year, but winning both majors in the hardest conditions I've ever seen on both golf courses, that's toughness defined right there. I think he's got my vote."
There is certainly precedent for majors winning out over quantity. In 1998 David Duval won four times and topped the money list, but Mark O'Meara won the Masters and British Open, and ended up winning the POY. Harrington's similar year to O'Meara's swayed two-time U.S. Open champion Lee Janzen. "Tiger is hurt, so do you give him player of the year because he doesn't play the whole year?" said Janzen. "I think we all know if he played the whole year he would be player of the year. Do you weigh the injury into it or not? If I was going to vote today, though, I would probably vote for Padraig because he won two majors."
Woods' curtailed schedule clearly was the biggest--and in many ways, the only--issue with players who said they would vote for Harrington. Woods was off to one of the best starts of his career before reconstructive knee surgery sidelined him for the year. In six starts he won four times (including his now legendary playoff triumph over Rocco Mediate in the U.S. Open, despite a left leg debilitated by two stress fractures and a torn anterior cruciate ligament), one second and one fifth. For David Toms, the short season, not performance, remained the only cause for pause.
"I'd probably still give it to Tiger because he probably would have won one of those [majors] Padraig won," said Toms. "[But] I'll have to sit down and look at it, think about it. It doesn't seem quite right to pick a player of the year who played in just six tournaments."
Jim Furyk, however, had no such concern about Woods' abbreviated season, stating, "It doesn't [affect] me [in the voting], but it's definitely going to be a negative with a lot of guys."
Count Tom Pernice Jr. among that group. "[Tiger] hasn't played enough. Don't get me wrong, he's the greatest golfer on the planet, but you've gotta be out here," said Pernice of Woods, before offering his own candidate. "I'll vote for Kenny Perry," Pernice said. "You look at the tournaments he's won and some others where he was close to winning, the guy had a helluva year."
Certainly Perry, with three wins, merits consideration. But majors still rule in the player of the year vote and not only didn't Perry win one, he played just one round in a major championship the entire year: the first round of the PGA Championship before being forced to withdraw with a scratched cornea.
Even Jay Williamson, a friend of Perry's, said he couldn't vote for his pal. When asked if Perry still had a chance for POY should he win two of the playoff events and capture the FedEx Cup, Williamson said, "I'd love to see an American player have a chance, but [if you] win two majors, in my mind you're player of the year. I know we're trying to push the FedEx Cup and all it represents and if K.P. [won the FedEx Cup] he would certainly get some consideration. But it's really about winning the majors, so I think it's Paddy's."
As for Harrington himself, he is taking nothing for granted. "I'd love to win, and I'd be very proud to win Player of the Year," said Harrington. "I get one vote, and I know who I'll be voting for."
It seems as if quite a few other players will be voting for him, too.
Three POYs, three systems - same result?
As there are in other sports, golf has several top-player awards available to the tour's top star, and perhaps fittingly, the three biggest--given by the PGA Tour, the Golf Writers Association of America and the PGA of America--differ in how the top player is selected.
The PGA Tour's Player of the Year/Jack Nicklaus Trophy is voted on by tour players, the GWAA award is selected by golf media and the PGA of America award is based on a mathematical formula that weighs tournament wins, official money standings and scoring average.
But if you're looking for a split decision, you're in the wrong place. The last time there wasn't a clean sweep by a player was 1991 when Fred Couples was honored by the PGA Tour and the GWAA, and Corey Pavin was the PGA of America honoree.