News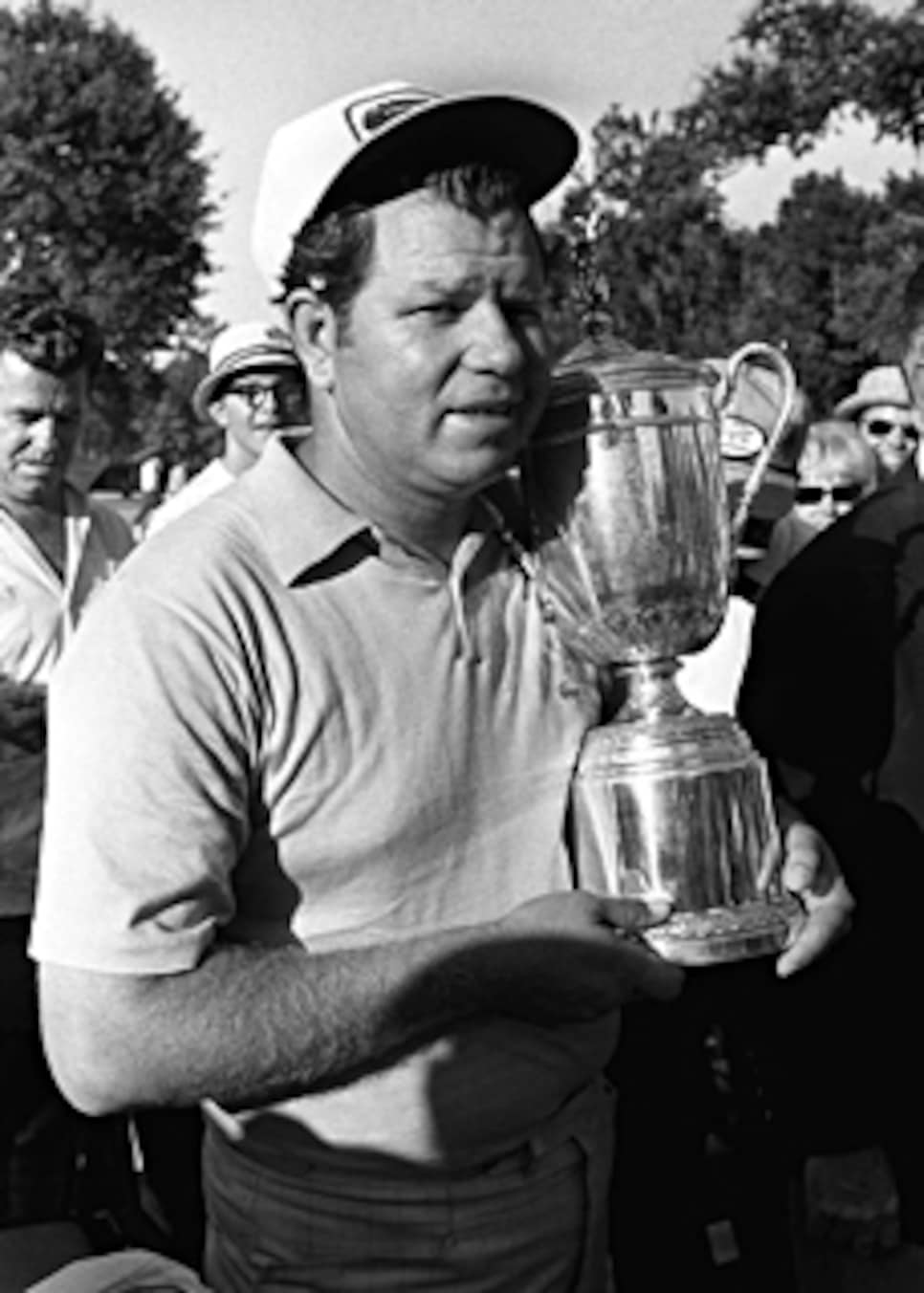 Orville "Sarge" Moody, 1969 U.S. Open Champion
One of the more overused bromides about the Champions Tour is how it provides a "mulligan" for the careers of its most successful members. But in the case of Orville Moody, the description was absolutely true. The moon-faced Oklahoma native and former Army sergeant (hence his nickname, "Sarge"), who died last week at age 74, had a superior stint on the over-50 circuit (including 11 wins and one player-of-the-year season, 1989) that did more than just cushion his retirement--it rescued his legacy. Without it, he would have gone down in history--unfairly--as one of golf's most hapless champions.
There would have been two reasons for this. One was the 1969 U.S. Open at Champions GC in Houston, which Moody, a local qualifier, won by one stroke over Deane Beman, Al Geiberger and Bob Rosburg. It would be the only title of Moody's 13-year PGA Tour career.
Golf can be a cruel game--especially for tour pros with the audacity to win one major championship and not much else. Perhaps this ridicule is meted out only by members of the golf media and not something fans are necessarily aware of, but guys such as Jack Fleck, Tommy Aaron and Lou Graham won a single Grand Slam event and then spent the rest of their careers apologizing for it. Moody, a softspoken and decent man--and a marvelous ball-striker--received especially rough treatment.
The other reason for his tarnished reputation--and the chief source of his meager post-U.S. Open accomplishments--was that he was an awful putter, arguably the worst in PGA Tour history. One of my earliest TV golf memories was the 1973 Bing Crosby Pro-Am. Moody, having led most of the final day, needed just to two-putt from 25 feet on the last green to beat Jack Nicklaus and Raymond Floyd. But he three-putted (missing the second from two feet), and, of course, lost the playoff.
Yet as it turned out, Moody wasn't such a bad putter after all--once he found the right piece of equipment. In 1986 Moody (then in his third year on the senior tour) switched to a 50-inch model; it would be nearly impossible to overstate the miracle that resulted. One Sunday in 1988 I turned on my TV to see Moody--whose sad three-putt at the '73 Crosby I'd never quite forgotten--winning the Vintage Chrysler Invitational by 11 shots. He was 25 under par.
The next year I joined Golf World. At my first event, the Mazda Senior TPC, Moody shot 17 under to win by two. At my second, the U.S. Senior Open at Laurel Valley outside Pittsburgh, Moody won again, thanks to a third-round 64 Larry Mowry called "the best round in senior tour history." The runner-up that week, Frank Beard, said, "This is our tour's biggest event and our best player won."
A few months later I interviewed Moody about his season. He was engaging and funny, until our conversation turned to rumors the USGA might ban the long putter. Moody became as wary as an escaped convict. He thought the ban was going to happen (though it never did) and knew what it would mean to his livelihood. "It would put me in the back of the field [again]," he said.
To change the subject, I reminded Moody of Beard's comment at Laurel Valley. Moody smiled. "No one said that about me after I won the first Open," he said. "And I never thought I'd get the chance to change people's minds."