News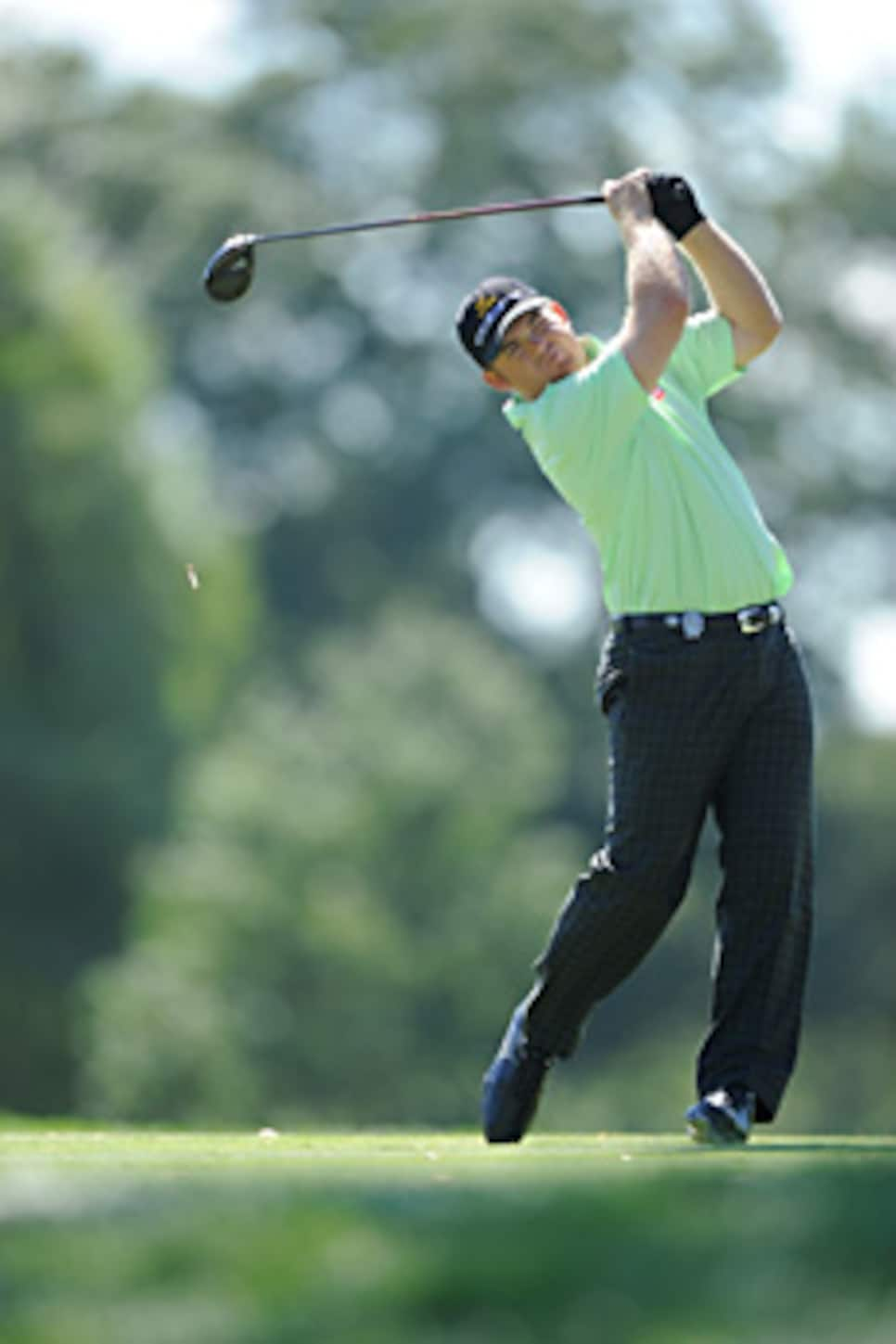 Holmes is a master blaster but does not lead the smash-factor list.
J.B. Holmes was smashing the ball last week at the PGA Championship. Or was he? Although Holmes averaged 326.6 yards off the tee at Oakland Hills, he ranks just T-69 for the year on tour in smash factor -- a statistic that calculates a ratio based on ball speed divided by clubhead speed. In layman's terms, smash factor is one indicator of just how efficient a player is swinging the golf club, or, perhaps, how efficient the club is performing.
According to John Rae, manager of the performance research group for Cleveland Golf, any player -- pro or amateur -- with access to a launch monitor should pay attention to this number. "Smash factor should help reveal which club the golfer is hitting better," said Rae. "Once that information is factored in with actual ball speed, launch angle and spin numbers, golfers can get a clear picture of which club is best for them by comparing the numbers." In short, if the launch conditions are similar, the driver with the higher smash-factor number is likely a little more efficient for that player.
Although few tour pros can produce a 1.50 smash factor (in fact, only 30 have done so in any given week on tour this year, led by Tom Lehman's 1.520), average players with slower swings can actually exceed that number. Although the name might suggest World Wrestling Federation showdowns, the real value of the smash factor is club-to-club comparisons for individual players.
"I try a lot of drivers, and this is one of the things I look at," said David Toms, who tops the PGA Tour in the smash-factor stat at 1.478, which is derived by taking Toms' ballspeed of 159.88 miles per hour and dividing it by his clubhead speed of 108.2 mph.
Although smash factor has its uses in clubfitting, the numbers can be tricky. After all, Holmes leads the tour in ball speed (183.19 mph) and clubhead speed (124.37 mph), so how inefficient can he be? Fact is, he's not. At higher swing speeds it is almost impossible to produce a high smash-factor number because the ball loses too much energy by being compressed so much by the fast swing. That explains why five of the top six players on the smash-factor ranking are outside the top 100 in driving distance, including Toms. For everyday players, a good rule to follow is anything higher than 1.47 should be considered good and anything higher than 1.5 is exceptional.
As clubfitting becomes more sophisticated, players need to know all of the elements. Smash factor, though only one variable, offers a quantitative indicator of how well a driver matches your swing -- at least if you're looking to smash the ball.
The bags of K.J. Choi and Paul Casey held a hint of what Nike might have planned for iron launches this fall. Both played a VR (for Victory Red) iron at last week's PGA Championship. The iron is a muscle-back model, but word is Nike is readying three versions.
Ping's new Rapture V2 driver made its debut at Oakland Hills and immediately went in the bags of Angel Cabrera,Ryan Moore and Louis Oosthuizen. According to Chance Cozby, Ping's PGA Tour rep, the driver features a deeper face and weight placed low and back -- a combination that helps reduce spin rate by as much as 500 revolutions per minute. ... Several players at the top of the leader board made putter changes last week, including__J.B. Holmes__, who worked with Guerin Rife putters Tuesday and had a custom-built Belly Barbados model (43.75 inches bent to a 67-degree lie angle) overnighted to him. Also making flat-stick switches at Oakland Hills were Ben Curtis (to a Scotty Cameron by Titleist Studio Select Newport 2) and David Toms, who used a custom-made T.P. MIlls blade with a curved topline. ... How did__Tom Lehman__ plan to combat the contours of Oakland Hills' greens? By using the Breakmaster -- a digital greenreader that tells how many degrees of angle are on any given putt. Lehman used the gadget during practice rounds to plot a grid of putts. Correction: In the August 8 Winners' Bags, Ji-Yai Shin was listed as using Ariga wedges. In fact, Shin used Fourteen Golf's MT-28 V3 wedges.