News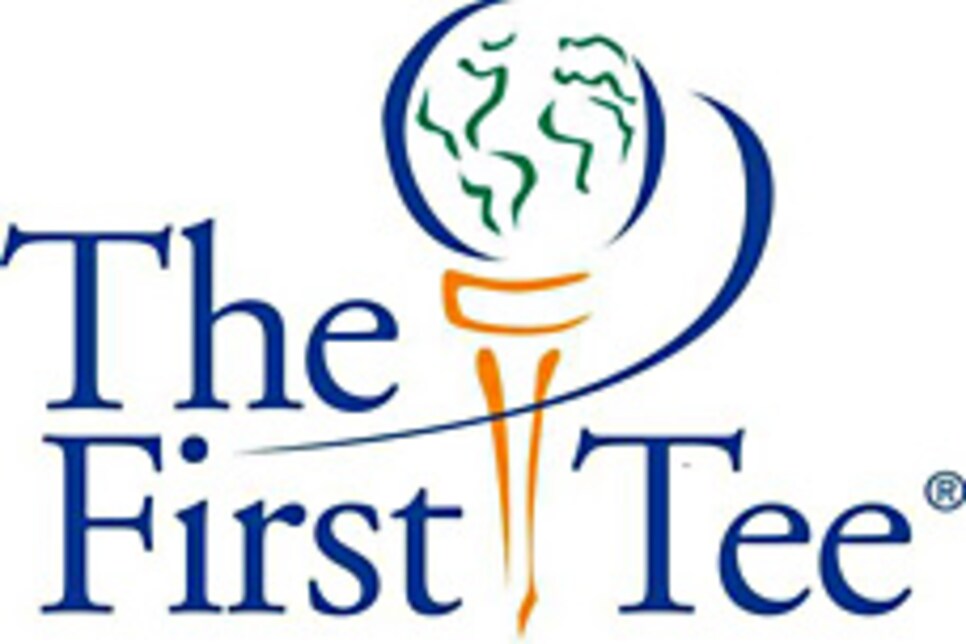 As they waited to tee off last Friday at Wentworth by the Sea CC on the kind of New England summer day that soothes souls and sells lots, Gabrielle McNary did the neighborly thing, offering Pilar Morgan some sunscreen. "No thanks, I'm already loaded up," said Morgan, a redhead from Kentucky. "My mom packed three bottles of the spray stuff. I told her I was only going to be here four days."
The 36 girls in the participant selection process for the Wal-Mart First Tee Open at Pebble Beach didn't forget to pack much for their long weekend in Rye, N.H. They had Tiger headcovers, pink nail polish and peace-sign earrings. They slipped into the double straps of their golf bags as if they had been doing it all of their young lives. Off the course, pale left hands, covered by a glove so much of the time, told their passion. Their roots were revealed in other ways.
"You say 'soda,' " one girl said to another as they walked past a cooler of cold drinks. "We say 'pop.' I don't think it's weird. I think it's a Midwest thing." The teenagers, ages 14 to 18 from 28 First Tee chapters, played 36 holes and sat through two rounds of interviews -- golf scores accounted for 30 percent of the points; non-golf factors made up 70 percent -- in pursuit of one of the 18 spots available in the Champions Tour event on the Monterey Peninsula on Labor Day weekend. Fifty-two boys recently earned berths through a similar selection process in Kansas.
When the First Tee Open began in 2004, only 20 First Tee youths competed. "This is a particularly special year because it is the first time in five years that virtually the entire field will be made up of First Tee participants," says Joe Louis Barrow Jr., the organization's chief executive officer. "This is truly what we've been working for. Most of them won't pursue golf to the highest level. That's not what we're about, and that's not what anybody expected us to do. What you're seeing is young ladies who really understand the opportunity they have with First Tee to grow and an understanding of the skills that are going to allow them to succeed in life."
More than 325,000 children participated at First Tee chapters in 2007; 189 applications (which include essays and letters of recommendation) to try to play at Pebble Beach were received this year. The First Tee has tried to figure out why more kids don't apply. Some have summer jobs. Some don't enjoy competitive golf or are shy about potentially putting themselves on such a big stage. Others haven't been in the program long enough or aren't good enough players -- maximum 12 handicap for boys, 15 for girls.
AJ Newell of The First Tee Tampa Bay won the golf competition with a nine-over 149, one stroke better than Kortnie Maxoutopoulis of The First Tee Tri-Valley (northern California). While eight of the top 10 golfers were among the 18 advancing, some in the middle of the pack also qualified for Pebble Beach. "It's fair, real, real fair," said Joe O'Brien, senior director of education and outcomes of The First Tee. "We're asking the kids to bring out what they have acquired in golf and life skills and demonstrate that. In the end, the thing they learn the most about is themselves, about where they are compared to others."
Sitting in on some of the interviews, it was easy to see the breadth of the girls' interests off the course and what they've learned through the core values, goal ladders and other precepts of The First Tee. They talked about being teachers, civil engineers, child psychologists and pharmacists, of the problems of drugs and alcohol, gang violence and peer pressure. When asked what they would do with $100,000, most mentioned a benevolent purpose. Jacqueline Williams of Sacramento, who will be playing at Pebble Beach for a second year, spoke movingly about how much coaching children with Down syndrome has affected her life.
"It renews your faith in young people," said Rae Evans, a member of the LPGA board of directors, who was a special judge. "They clearly have found that The First Tee provides a foundation for growth, not just in golf but in their daily lives. I'm struck by how balanced these young women are. When I was their age, you sort of went to school and played kick-the-can on the corner after school. Virtually all of them have a life outside of school that is community focused."
They are, of course, teens. "I don't really like reading too much," said one girl, who was not among the 18 advancing. "I just figure the book's going to turn into a movie sooner or later." Even Williams admitted to being challenged in biology class. "Everything in the frog," she said, "looks the same."
The view at Wentworth was worth noting. "I watched two girls hit it in the ocean over there," said Jen Weiler, a First Tee executive and judge, "and they were both walking up the fairway saying, 'Isn't it a beautiful day?' "